Sure, summer is all about being outdoors, enjoying the warm weather, pool and grilling. But in Southwest Louisiana when it's 100% humidity and 90+ degrees outside, it's hard to WANT to stand next to a blazing barbecue pit. So where do you go when you're craving a juicy hamburger (or cheeseburger) and not have to worry about breaking a sweat?
We've gone to Trip Advisor for some ideas.
Cotton's Famous Hamburgers – Reviewed by bettys23 on March 16, 2017
My husband and I ate there for years when we went to Lake Charles. The hamburgers are wonderful. The buns are hot just like I like them And I can tell you the onion rings are to die for. (Visit their second location, Cotten's Downtown)
Prime Butcher & Brasserie (formerly Prime Cuttery)  – Reviewed by pdebree on August 4, 2016
Went here for lunch one day. Fantastic burger and fries. You can tell the burger is fresh, not frozen. The bun is fresh, too. You can get all sorts of good toppings (bacon, grilled onions, etc.) at no extra cost!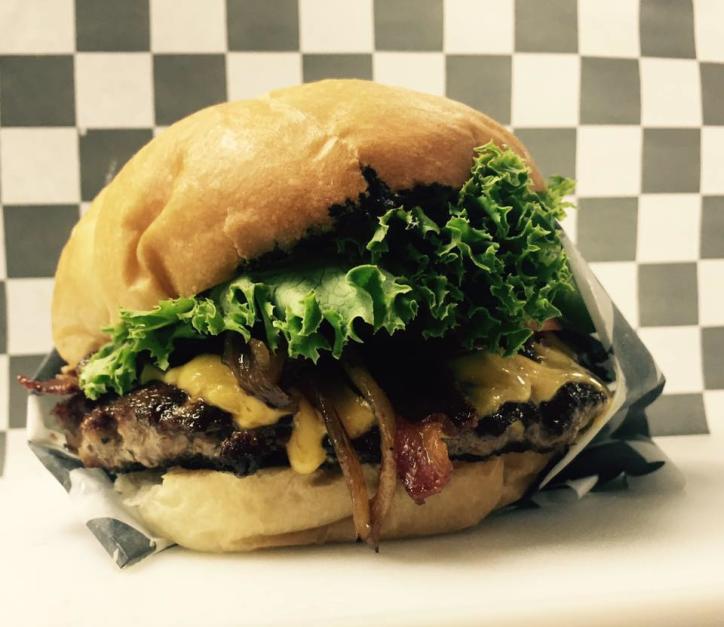 Vicki B's Café  – Reviewed by Mirandashae85 on February 13, 2017
My friend and I went to lunch here. The place is very nice. The place smelled of such great food. I opted for a burger and fries and she got the fried catfish plate lunch. Our food came out very quickly. My burger was huge. It was cooked perfectly and was so good.
Big Daddy's Sports Grill – Reviewed by bumpetyboocarter on March 23, 2017
Thursday night is always 2 for $12 hamburgers. Don't miss this. Best burgers and wait staff in town. Small Mom & Pop place, but those are the best kind. 
Rikenjaks Brewing Company – Reviewed by gman0119 on April 26, 2017
I noticed the sign out near the road saying "Best Burgers in Town". That was enough to grab my interest. I got the Chuck Vegas, and I will say I DO think it is the best in town! We have been twice so far, and they have been consistently good so far!
restaurant calla – Reviewed by sav3367 on September 24, 2016
The Calla Burger is so good I don't want to try anything else! They use all natural, fresh, local ingredients too, and that is awesome.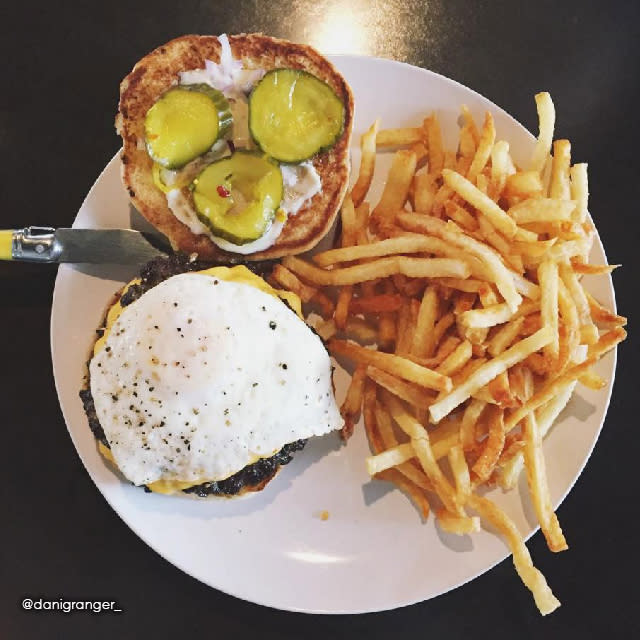 Jack Daniel's Bar & Grill – Reviewed by Robert R on October 1, 2016
L'Auberge is the best place to eat. The fire burger was real good and the gumbo is always great. I will be back and the price is reasonable.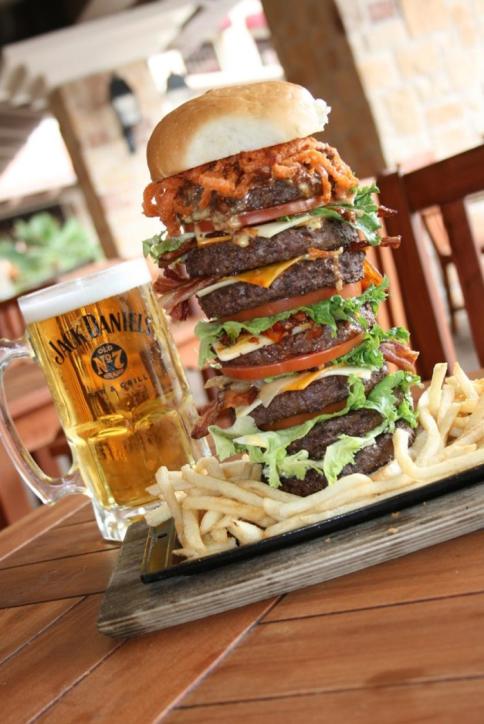 Cadillac Bar Mexican Kitchen Tequila Bar – Reviewed by littlebit0863 on October 9, 2016
We had lunch here and the food was great. The restaurant is on the beach so the views are phenomenal. Service was great. Husband had the Mexican burger and said he was in heaven.
Make sure you visit the newest burger joint in Lake Charles, Bill's Bar and Burger at Golden Nugget Lake Charles!