There is something special about fried chicken. People all over the world have their own special love for this Southern fare. I bet you even have a preference. I cannot resist a piece of dark meat, crunchy with a touch of spice. Pair it with a soft roll, fried okra, and a sweet tea and I'm happy!
I've searched Trip Advisor for the local and visitors reviews on the Best Fried Chicken in Southwest Louisiana.
Ball's Fried Chick-N – Reviewed by kimcatus on February 4, 2017
This is what fried chicken tastes like! We found this place on Yelp, and decided to stop by. It was one of the best decisions we have made in a long while. (…) The people were so friendly, and the food...the food. That fried chicken was so good. It had some spice to it, and the chicken was so juicy, you know it was fried with love!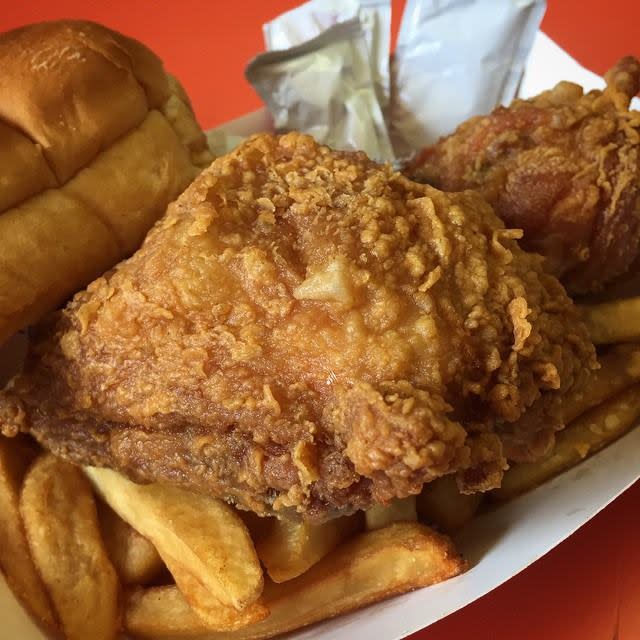 Visit their second location at 4325 Common St. for more finger-licking chicken!
Ball's Fried Chick-N 2 – Reviewed bumpetyboocarter on March 23, 2017
We always ask for the 5 piece special. It's not on the menu. Only $7. You get 5 pieces of chicken, 1 side, and rolls. We always ask to sub out a wing for an additional breast and they do for no additional charge. It is a little spicy so know that in advance. It's worth a stop if you're in the area.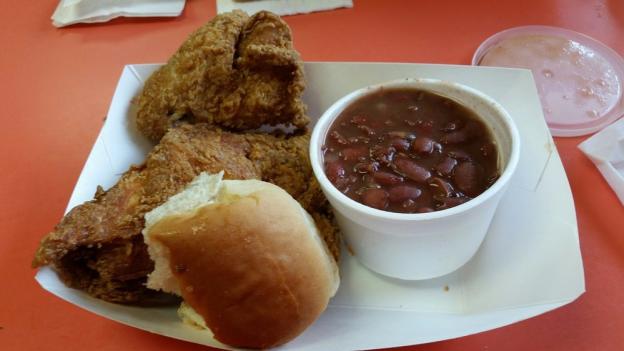 Mama Reta's Kitchen – Reviewed by Gewn A.  on June 22, 2017
After church on Sunday, we often go here for lunch. The fried chicken, corn bread dressing and green beans are all delicious! We've never been here without being welcomed by the owner. You get free dessert with your meal! The fried chicken is just like my grandmother made.
Raising Canes Chicken Fingers - Reviewed by eagledebby on March 24, 2017
We are from Colorado but kept hearing how great "Canes' is from our daughter who attends college here. We were pleasantly surprised that it lived up to the hype. You have to have Cane Sauce--and know they just do chicken--but that is all they have to do--it's so good! The lemonade is the best I have had--not too sweet. People even get this sauce for their crawfish boils.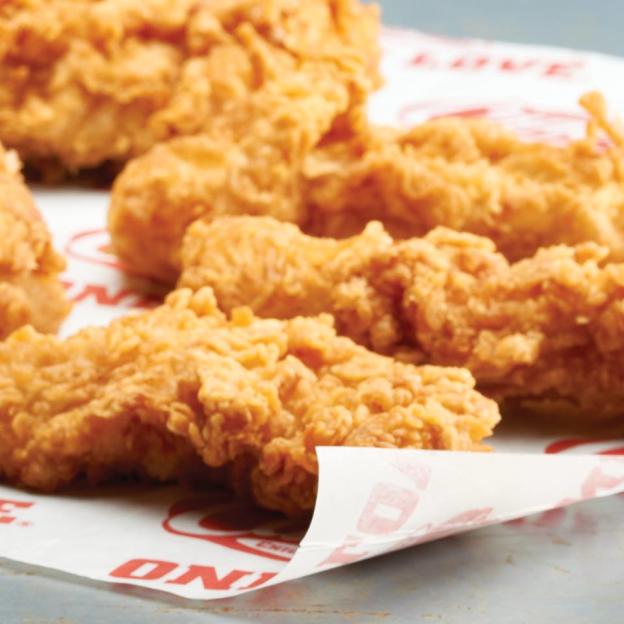 Fausto's Fried Chicken in Dequincy - Reviewed by Diana P. on May 22, 2017
Best Fried Chicken in town! Fried shrimp, shrimp (or chicken) stuffed potatoes, hamburgers - all excellent food!
Southern Spice – Moss Bluff  - Reviewed by E B on June 14
They have a great variety of menu choices as well as daily "plate" lunch meals. Their chicken fried chicken with white gravy is as good as any I've eaten traveling the country. They have fried food, grilled food, baked potatoes, seafood, salads, and sandwiches. You will find something you like.
How do you like your fried chicken? Let us know in the comments below!