Where are you going to watch the next big game?  While many fans stay home and throw parties with family and friends, why not decide to watch at one of the great sports bars in Southwest Louisiana?
Here are the MVPs of local sports bars according to Trip Advisor reviewers.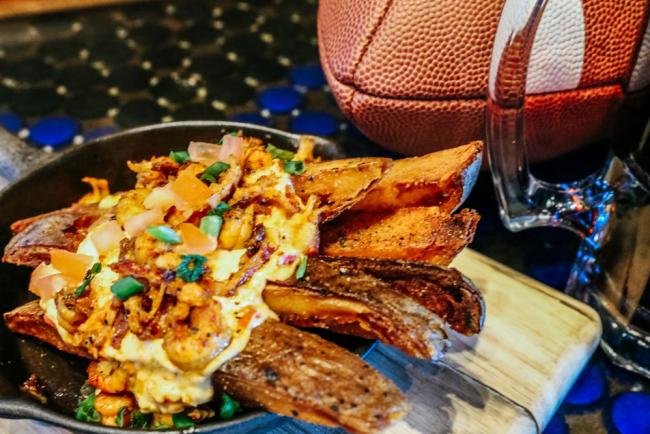 Darrell's – Reviewed by karenherpin on November 2, 2016
Darrell's has great po'boys and cold beer. It is a fun sports bar that also has great food. They serve many types of beer. It is a fun place.
Walk On's Bistreaux – Reviewed by Mosketer on November 28, 2015
We decided to try it out for my daughter's birthday and were really impressed. Although it's already a very popular place and almost packed, service was excellent, wait staff extremely nice and helpful and the food is first class. There are 75 big screen flat TVs showing every sporting event you could imagine. 
 
Big Daddy's Sports Bar - Reviewed by Lorena C on December 2016
Omg, food and service is awesome! I always look forward to eating there with my family when we come to visit Lake Charles! It's a must to visit Big Daddy's!
 
Buffalo Wild Wings – Reviewed by Benjamin S on June 7, 2016 
I have always been to buffalo at least once a month (…) They are open until 2 a.m., so great to chill when you get off. Been going pretty frequently this last two weeks and I am amazed how I never leave dissatisfied or unhappy. (…) Servers are great too.
 
Jack Daniel's Bar & Grill – Reviewed by Michael P on  August 16, 2016
Very sporty atmosphere. Love the Peterbilt truck by the stage. Great back porch bar, very roomy. (Good) Food and excellent service, very good. 
 
Cadillac Bar Mexican Kitchen & Tequila Bar - Reviewed by Aggowl on October 24, 2016
Been a patron of the Cadillac Bar in Houston for 37 years, same good food and with a sports bar twist. Not too pricey.
 
Quaker Steak & Lube - Reviewed by Joan h on June 27, 2016 
Well if you want an adult drink and chicken wings or hamburger and some good local band music, here it is at Quaker Steak and Lube. Also bike night and old cars come to visit here in Sulphur, Louisiana!