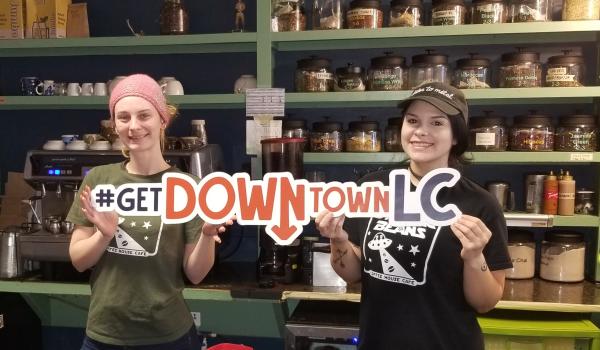 If you are looking for a unique place to enjoy breakfast or lunch, or just a sweet bite with a cup of coffee or tea, you will love Stellar Beans. It is located in the downtown Lake Charles at 319 BROAD ST, Lake Charles, LA 70601. From the moment you walk in, you realize this is more than a coffee house. It's an experience! As you enter, you'll notice seating for every mood. There are comfortable tables to enjoy a meal, conversation chairs for meeting friends, a secluded spot in the front of the coffee house to escape into for a private chat or to catch up on some work.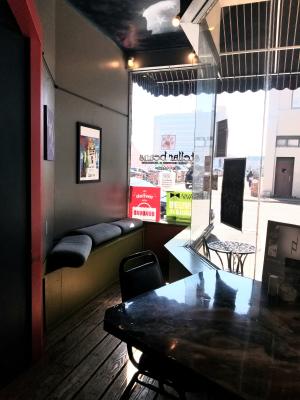 There is even a comfy couch to cozy up on. This is a perfect spot to grab one of the many composition books available to doodle or leave a message in or pass some time flipping through the pages that have been filled by other guests with artwork, quotes, thoughts on life, even reviews of Stellar Beans, a much-loved staple of downtown Lake Charles.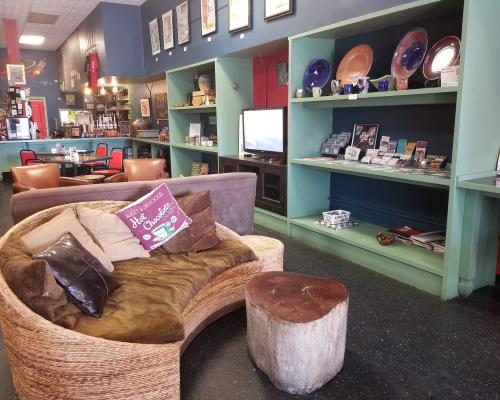 Something unique about Stellar Beans is the display of local artist's masterpieces throughout the cafe. The art is rotated throughout the months and different artist's works are not only displayed but available for purchase.
Scheduled Artists to be Featured:
Currently featured: Sally Patin, Marsha Montgomery, Kelli Sargent, Breenie Dowies, and more! The art of Guin Harrison will be displayed in January. In February, you can see works by Garrett Prunty. You can check out their Facebook page for all of the latest artists and events!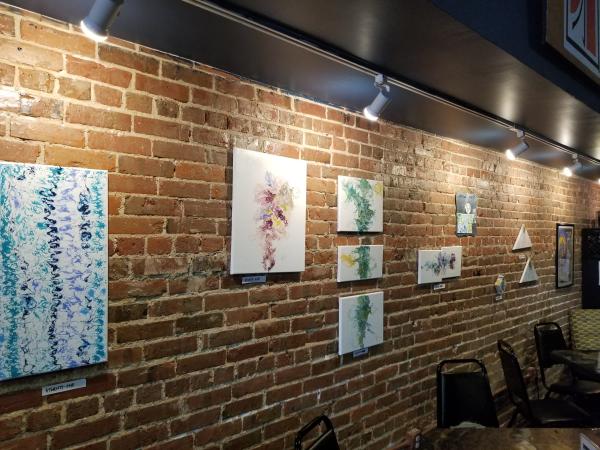 One of my favorite permanent displays is the locally handmade coffee mugs and ceramics. If you order a drip coffee, you can request to be served in one of the unique mugs. And you will get free refills!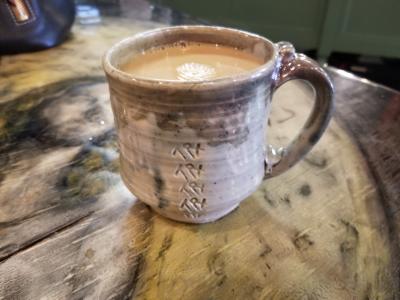 Now on to the food! I'll recommend a few favorites, but you can check out their full menu on their website: https://www.stellarbeanscafe.com/menu.
Fave coffee:
While I am a classic drip coffee kind of gal, on a cold day when my sweet tooth is speaking to me, I go for the Snicker-doodle, a Stellar Signature featuring Spiced brown sugar, cinnamon, macadamia nut & white chocolate. And yes, it is as good as it sounds.
There is also a wide variety of unique and delicious fresh-brewed teas.
When you have extra time, you can enjoy your coffee or tea in the reading nook they have created, a tiny community library for everyone. Take a book, leave a book, or just thumb through and read a chapter or two.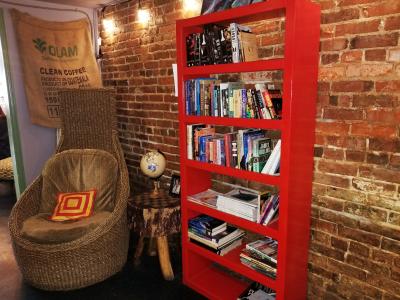 Fave breakfast item:
The breakfast casserole. This casserole has everything I love about breakfast: eggs, sausage, sweet pepper, onions, hash browns, cheese, and a side of salsa. The salsa is so fresh and adds great flavor. This dish is satisfying but won't leave you uncomfortably stuffed. I love it! They also offer a wide variety of egg bowls which are also delicious.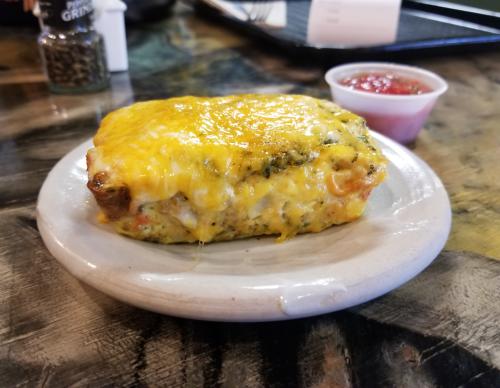 Fave lunch item:
Hands down, the Turkey, Avacado, & Bacon bagel
The flavors and textures of this sandwich are perfection. It's so delicious I keep forgetting to take a picture before devouring it! There are so many more to choose from that are so good, this just happens to be my current favorite. There are even vegan and gluten-free options! Again, check out their online menu!
Fave Sweet:
If you're just stopping in for a sweet treat, you can't go wrong with any of the fresh-baked items, but I will say that the homemade cookies are guaranteed to put a smile on your face and in your belly. My favorites are the chocolate chip and triple chunk brownies.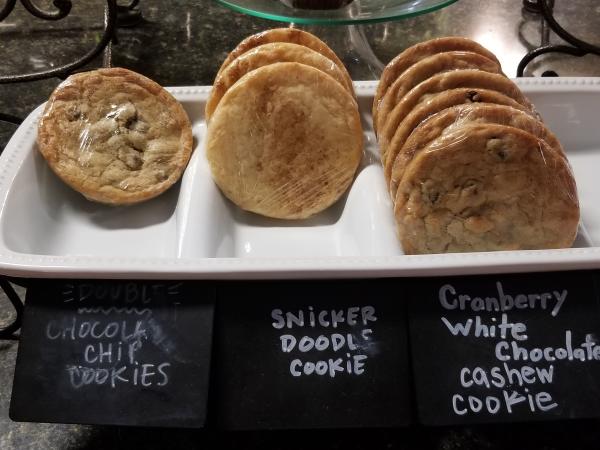 I love the food and beverages at Stellar Beans because it is freshly prepared and you can see the attention to detail that is put into preparing every dish. Stellar Beans is within walking distance to antique stores and boutiques, which makes it a perfect spot to begin your stroll through this Historic District.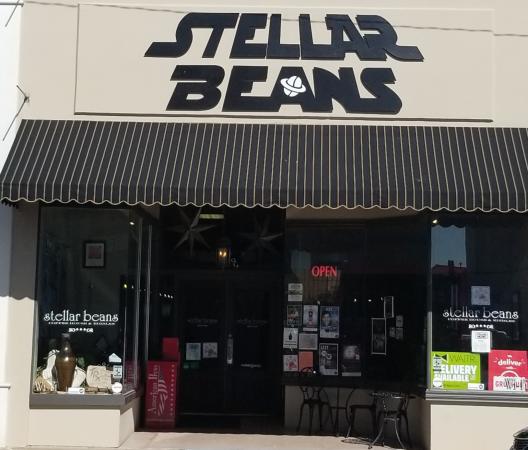 When you visit Stellar Beans, be sure and share your experience using #getdowntownlc! Bon Appetit!