There are lots of unique and interesting culinary delights that have their origins in South Louisiana. From filé and fricassee, to cous-cous and a Cochon de Lait, traditional Cajun cuisine may seem bizarre to some at first, but once you try it, there's no doubting that it's downright delicious.
If you really want to impress someone unfamiliar with Louisiana culinary experiences, look no further than the famous "turducken." This delicious "Cajun Bird" is created by taking a turkey and stuffing it with a de-boned duck which is stuffed with a de-boned chicken and all sorts of Cajun dressings and seasonings. How's that for a combination? It's especially popular during holidays when big meals are served at large family gatherings. With Thanksgiving right around the corner, why not put a fun Louisiana spin on your family's holiday gathering?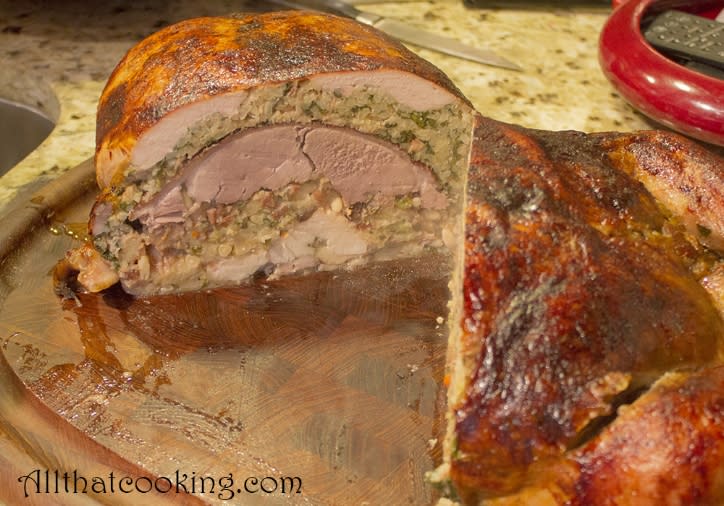 Luckily for those in Southwest Louisiana, turduckens can be purchased at a few meat markets around the area, like Hebert's Specialty Meats. For those of you who are out-of-towners, don't worry! There are some businesses that allow you to purchase these gobblin' gourmet beauties online and have them shipped directly to you! Try Big Easy Foods! Their turduckens come stuffed with all sorts of amazing Cajun delicacies like shrimp & crawfish, pork jambalaya, Creole pork sausage, and cornbread. YUM!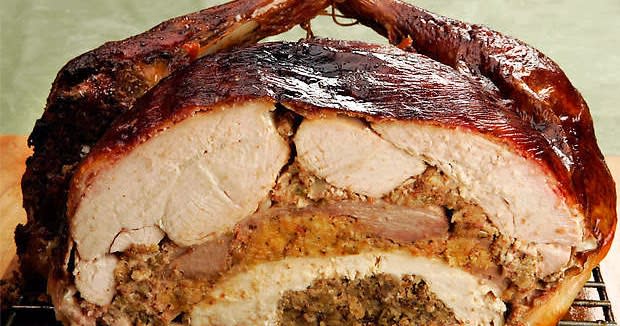 So, add a little Louisiana flair to the holiday season and cook up a turducken feast! Your family will thank you!
For more tasty Cajun delights, visit www.visitlakecharles.org/restaurants/cajun-recipes/