It's always gumbo season in my mind. And while grandma's recipe will always be #1, there are several local restaurants that are serving gumbo variety. Which is perfect, I can eat gumbo for every meal and never get bored with the flavors!
Duck & Venison Sausage
1910
It's no surprise in "Sportsmans Paradise" that chefs at 1910 have brought together 2 of the most popular hunting seasons (deer and duck) into one delicious bowl of gumbo.
Gumbo Croquettes -  chicken and sausage, rice, Cajun trinity, and roux deep-fried into a ball and topped with a file aioli. Amen. LOL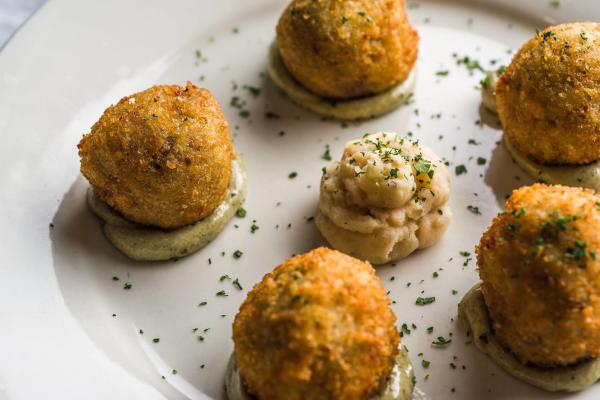 Duck & Andouille
Walk-On's Bistreaux & Bar
The richness of the duck meat is complemented by the savory and smoky flavors of the andouille. Topped with cut green onions. Delicious.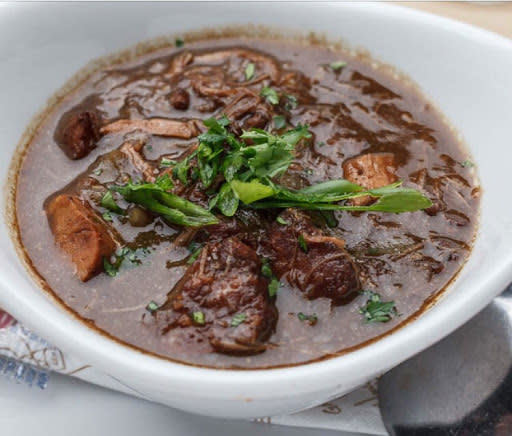 A good seafood gumbo cannot (should not) be passed up. With most of Louisiana seafood coming from the Gulf Coast, it's no wonder that seafood gumbos are so popular in southwest Louisiana. This recipe is common during the holidays, especially Christmas. (Get a recipe, here.) The seafood combinations vary: 
 
Shrimp & Crab
Seafood Palace & Hollier's Cajun Diner
Both of these gumbos are started with a rich, dark roux.
Shrimp & Okra
Pat's of Henderson   
You'll love the richness and nuttiness of the roux, and sweetness from the Louisiana shrimp. And the cut okra gives this recipe a unique texture and flavor.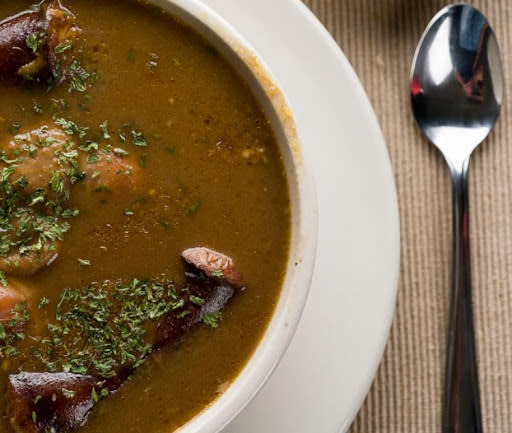 Shrimp, Oyster & Crabmeat
Blue Dog Café
Blue Dog's recipe for seafood gumbo is one to beat. Packed with shrimp, oysters and Louisiana blue crab;  it's a testament to the fresh seafood that can be found along the Gulf Coast.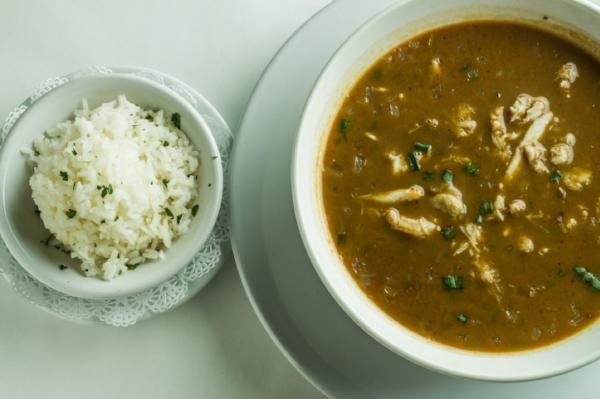 Chicken on the Bone
Mama Reta's Kitchen
You know Mama Reta makes her gumbo the old-fashion way – 100% from scratch. Nothing proves this more than the gumbo served with the chicken still on the bone. Full of flavor and "how momma made it" charm.
File'
Landry's Seafood
In this recipe, traditional filé powder (ground sassafras leaves), is used as a thickening agent rather than other traditional methods of using okra or roux. Creole gumbo recipes usually call for the addition of filé powder after the gumbo is cooked and the heat has just been turned off. At Landry's you can order filé gumbo with shrimp, crawfish, or seafood.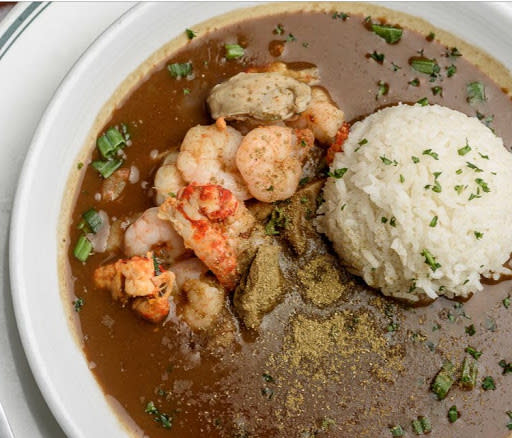 What is your favorite gumbo? Let us know in the comments.