Make your list, check it twice, and have some fun!
By this point in the season, you have probably shopped the mall and the big box stores and you may be feeling overwhelmed by the crowds and underwhelmed by the experience. You probably still have some boxes to check, including having an enjoyable Christmas shopping experience! Here are some great little spots right here in downtown Lake Charles that you'll love visiting. Not only will you find something for everyone on your list, but you'll treat yourself to a wonderful day out. So, let's Get Downtown LC!
Christmas Past...and PRESENTS!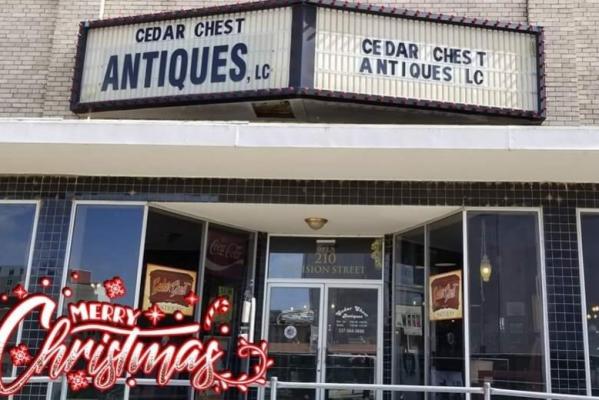 Cedar Chest Antiques, located at 210 Division St., is not your average antique store. You will find treasures from seemingly every decade in the last hundred years...it's incredible! From the moment you walk in, you feel like you've stepped back in time. Customers are always greeted by the friendliest of staff. Cedar Chest is family owned and operated and they take pride in courteous service to every patron. They are great at helping you find just what you may be looking for. I was on the hunt for a little piece of Christmas nostalgia last year when I was pointed in the direction of the vintage retro lighted Christmas tree pictured here. I love it!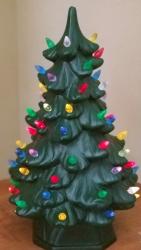 At Cedar Chest, you'll see one of a kind classic treasures from furniture to china, glassware, vintage telephones and cameras, suitcases, furniture, and so much more. Don't just take my word for it. You can get a feel for what it's like to walk through this tucked away treasure of downtown LC. Click the link below and take a virtual tour. When the page opens, select SHOPPING under categories, and you'll find Cedar Chest Antiques at the top left on the map. (The business names will pop up as you scroll over each pin) Double click and enjoy! https://www.visitlakecharles.org/things-to-do/downtown-lake-charles/
Rockin' Around the Christmas Tree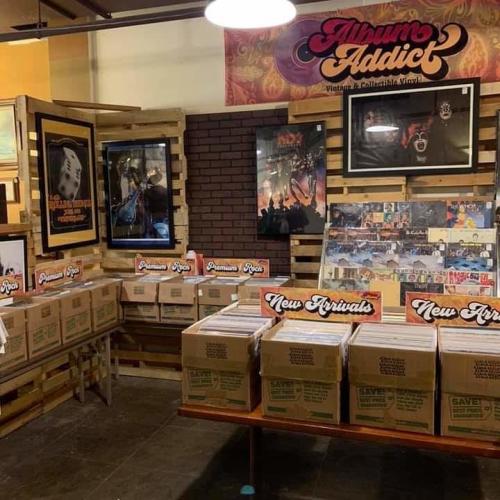 If you are a music fan, you probably know that vinyl and vintage is all the rage. Get ready to see some records, rock band t-shirts, and more! You'll want to make sure to carve out plenty of time to spend in the booth perfectly named, Album Addict. The owner of this booth, Steve Belcher, has an amazing array of music from the 70's to the 90's in the approximately 5000 album collection! The t-shirt selection never disappoints. You can find bands like Sublime, Def Leppard, the Beatles, and way too many others to list...but you can imagine. You can also find classic CD's and collectible posters. Find the perfect gift to bring back memories for Grandpa or pick up a vinyl for the hip teen in your life...all in one spot! 
Meet Me at the Corner
​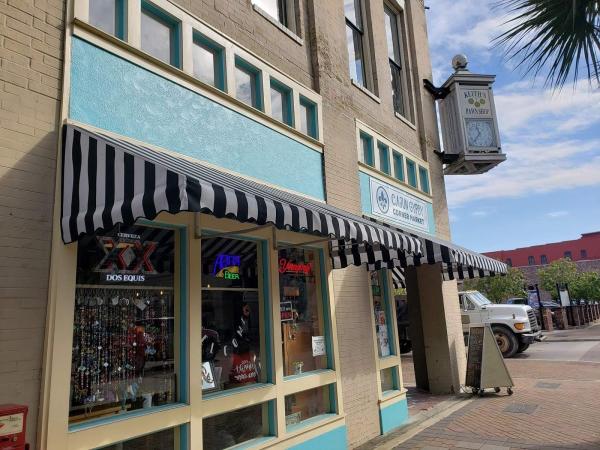 Another spot for a great Holiday shopping experience is just a short walk away (or super short drive) from Cedar Chest. Simply take a right on Ryan St, and on the left-hand corner of Ryan and Broad you'll find the newly designed Corner Market at 729 Ryan to be exact. Here you can shop for some of the best local artisans. This is a great place to pick up a gift for that person that "has everything". One of a kind handmade ceramics, artwork, candles, and items like my new favorite, the KITCHEN BOA! Cleverly designed, it is made for that busy home cook (or chef) that may not want to dirty an apron. It's great! While you are at the market you can pick up snacks and beverages for your next leg of your shopping excursion. I recently highlighted The Corner Market on the Visit Lake Charles blog. If you'd like to learn more, you can check it out later by clicking on the link: https://www.visitlakecharles.org/blog/post/something-special-around-the-corner/.
A "Stellar" Idea!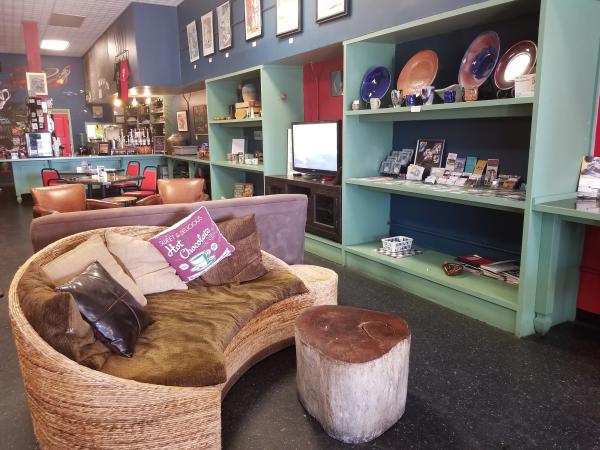 Just to your left as you leave Corner Market, at 319 Broad Street, you can pop into Stellar Beans and pick up a gift card for the coffee lover in your life. Stellar Beans has really clever branding and their T-shirts make a great Christmas present or gift for anyone, maybe an out of town family member... make it an invitation for coffee even! You'll notice artwork throughout the coffee house. The art is not only to view but is all available for purchase! Stellar Beans is a great spot to rest your feet before more shopping. They have some of the comfiest seating in town! While you're there, grab a fresh-baked treat to eat or save for later.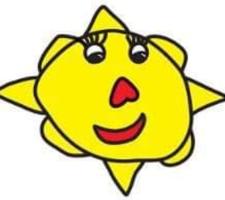 The Gift of FUN and Learning!
If you are shopping for your kids or grandkids in your life, a perfect gift would be tickets or even season passes to the Children's Museum! What a memorable and lasting gift this makes! This amazing family gift will delight kids and parents, and grandparents alike! So many experiences await... a miniature grocery store and restaurant, super cool water play, a canoe ride through Louisiana swamps, and that's just the first of three floors! It really is fun for all ages! You can click on the link provided for more information. https://www.swlakids.org/memberships
Spice, Spice, Baby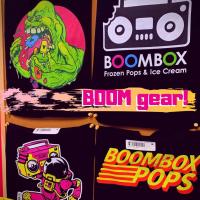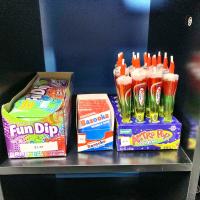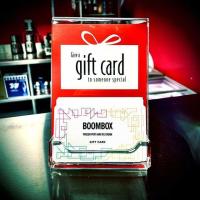 Your next stop is 104 W. Pujo where you will find Boombox Pops, an 80's themed gourmet ice cream and popsicle shop that also has WORLD FAMOUS, ok Lake Charles famous, hot cocoa. This is next level! Slowly melted chocolate in the finest milk, seasoned perfectly with vanilla and sea salt, placed in a frother, and topped with a homemade, freshly toasted before your eyes with a hand torched MARSHMALLOW!!!  You can enjoy one for yourself and then purchase one for a loved one! All of the menu items have super clever names themed after 80's songs and artists. Spice Spice Baby, Karma Chamelon, and Back in Blackberry, and the Wake Me Up Before you Cocoa, of course! You can check out their menu and ingredients online at https://www.boomboxpops.com/our-flavors/. Right now they are featuring Holiday flavors, too! You have to try the Last Christmas (Cookie), "cinnamony ice cream with snickerdoodles and frosting" as described by the magic elves at Boombox. Gift cards are available as well as some really great 80's themed merchandise like backpacks, fanny packs, t-shirts, and some great throwback candy to stuff those stockings! A unique way to appreciate a friend, teacher, or co-worker is to buy a cocoa, gourmet pop, or ice cream and have the person's name put on the "Buy A Friend A Pop" Board and then tag them on social media. What a great and affordable little surprise this makes!
Stories, Novels, and "Cajun Tales"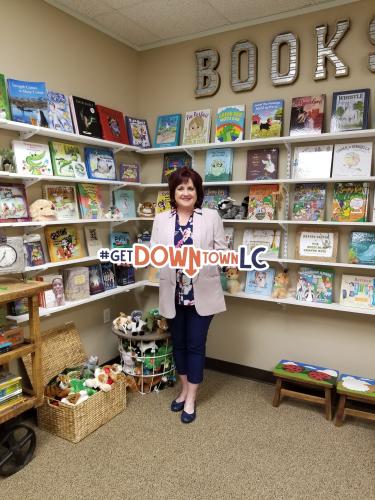 One last unique gift idea that any kid, or kid at heart, is sure to love is a book from Ally-Gator Book Bites. They are located at 1 Lakeshore Dr Suite 1275, Lake Charles, LA 70629, in the Capital One building. Ally-Gator Book Bites has an array of books all published here in Lake Charles that are each signed by the author.  This would make a great Holiday outing for a child in your life to let them pick a very special book. Owner Tommie Townsley, accomplished writer and publisher, has written and published seven books including "Cajun Tales" that teaches children about Louisiana's unique culture. When you visit their new book nook, you will find a large selection of books including picture books, middle grade, and young adult novels. Mrs. Townsley is passionate about bringing books to life and encouraging children to read.
Have a wonderful time, shopping, sipping, savoring, and soaking up the Holiday cheer that these great businesses have to offer. Remember to share your experiences with visitlakecharles.org and be sure to tag us! Now #getDOWNtownLC!