Quickly on the heels of the holidays, everyone immediately gears up for Mardi Gras in Lake Charles / Southwest Louisiana. Craving the sweet taste of King Cake with cinnamon, sugar, fillings and the perfect way that King Cake melts in your mouth brings a smile to everyone's lips!
Traditional King Cakes that you can find in bakeries and grocery stores throughout Louisiana during this time of year are heavenly, to say the least, but I thought it would be fun to highlight the King Cake tributes that these confectionery treats have inspired.
If you love King Cake, chances are, you have a thing for cheese cake too! Sweet Chic in Lake Charles has created the King Cake Cheesecake. It's the cheesecake you love with the icing and slightly crunchy sugary sprinkles that make it time to Mambo!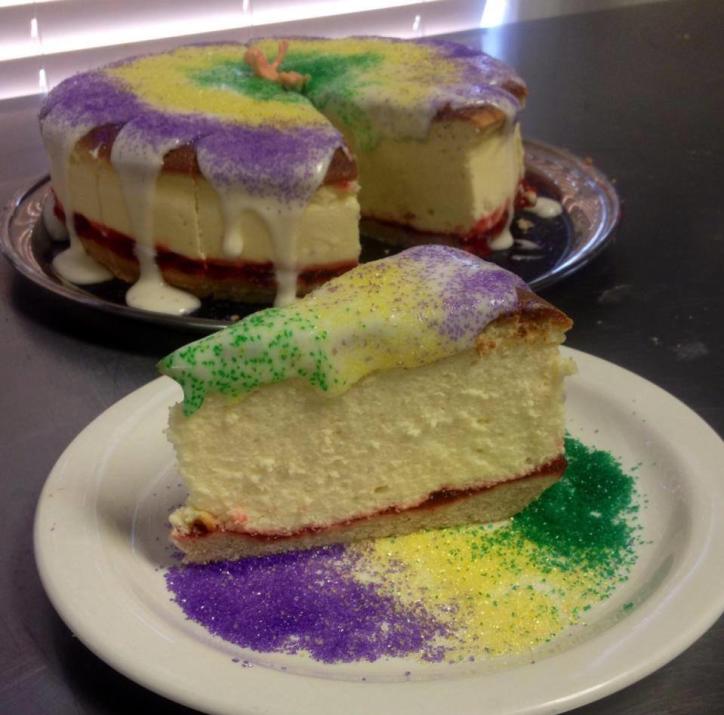 So, you need a little coffee to wash down that delicious cheesecake. Look no further than Acadian Coffee Roasters, a local organic coffee company in Lake Charles, who decided to highlight Mardi Gras with their Acadian Coffee Roasters King Cake Blend which you can find at Cajun Gypsy Corner Market and Crave. Check them out at www.acadiancoffee.com.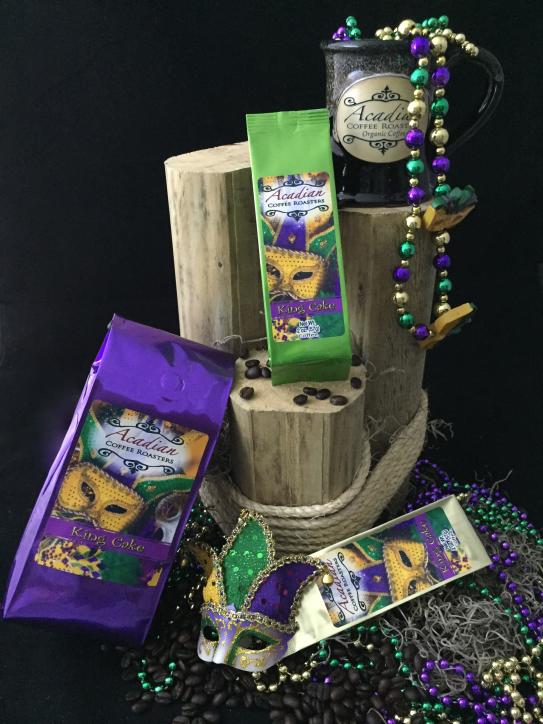 This year, the Pops Lab at Pops and Rockets has devised a new frozen confection; An ice cream with generous chunks of king cake mixed it called "We've Got the Beads." It got it's inspiration from the popular "Alive and King Cake" popsicle they created several years ago. It is a must try no matter the temp outside!
You may also want to give the Sweet Potato King Cake Fries at Botsky's, or their "Krewe de Patate Douce" a try as well. Check out more at: http://www.visitlakecharles.org/blog/post/a-new-twist-for-king-cakes/