Virtual Happy Hour with a Southwest Louisiana Twist
There's a hot, new happy hour spot in town, and you don't even have to leave your couch to enjoy it! Put on your finest pair of sweatpants, grab your smartphone or laptop, and say 'cheers' to the latest social trend.
If you're missing your friends, family or co-workers during this time of social distancing, hosting a virtual happy hour via a video chat platform will lift your spirits more than you may imagine.
To begin, you will need to complete two essential steps: choose a video chat platform that works for all who will join you, and most importantly, choose a drink (BONUS: Recipes Below). I pulled together some of my favorite drinks and to inspire you to continue to support our local businesses in Southwest Louisiana.
Note: All restaurants and attractions, including our breweries and distilleries, are not open to the public. However, some are offering to go, drive-thru or delivery services. Additionally, some restaurants are able to sell unopened beer, wine, or daiquiris with your to-go order. To view our complete list of businesses that are still operating, click here.
P.S.- Zoom is my preferable video chat platform, however, you can also use Skype, Google Hangouts, Facebook Messenger, Snapchat, or Facetime if you have an Apple device.
Need to stock up? We got ya.
Southwest Louisiana knows our way around craft libations. This is no secret. Enjoy your favorite drinks from the comfort of your own couch with local products straight from the source!
Bayou Rum Distillery: HOT DEAL ALERT! They have begun offering Bayou Rum and rum cakes for pick-up only on Thursday, March 26th and Friday, March 27th from 11 a.m. to 2 p.m. You will receive one FREE 1 oz. bottle of hand sanitizer and Bayou Rum cocktail recipe card with your purchase. Order here.
Yellowfin Distillery: Get it straight from the source paired with curbside delivery! Arrive at the Yellowfin Distillery, give them a call, (337) 660-8373, to place your order, and they will deliver your merchandise to your vehicle! Want to come before or after normal business hours? No problem! Give them a call to schedule a pick-up time.
Crying Eagle Brewing: Pizza and beer, anyone? Crying Eagle knows the way to our hearts with their Curbside Special, which includes any pizza plus any six-pack for only $20! If a single six-pack doesn't quite quench your thirst, you can order additional six-packs, filled growlers, and filled crawlers from their website and pick them up from the brewery.
The Wine Store: You don't have to say see-ya-later to your favorite caricature boards and Cabernet Sauvignons from The Wine Store! They are open for business on their retail side selling wine, beer, liquor, fresh bread from Helen St. Bakehouse, and even mini cheesecakes. Guaranteed envy from your friends when video chatting.
Acadian Coffee Roasters: For those who rather a fresh cup of joe over a "quarantini", Acadian Coffee Roasters to the rescue! It seems like March has been the longest month ever, and you may be trying to adjust to a work from home lifestyle, so that can leave you exhausted. Their fresh roasted coffee is available through online orders for delivery or local pick up. Just head to their website to pick out your favorite product, order, and they will have it ready for you!

Cheers! Here are some bonus recipes to inspire you.
 
Key Lime Pie on the Bayou
2 oz Bayou White
.5 oz vanilla syrup
.5 oz simple syrup
1 oz pineapple juice
1 oz lime juice
Prep: Shake with ice, strain into a coupe glass, garnish with a lime wheel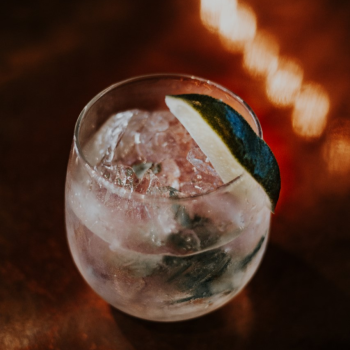 ---
Gulf Coast Mule
2 oz Yellowfin
1.5 oz Lime Juice
1.5 oz Simple Syrup
¾ oz Canton Ginger Liqueur
5 oz Fever Tree Ginger Beer mint leaves.
Prep: Dry shake, add mint leaves and crushed ice into a solid copper mug, pour over ice, top with ginger beer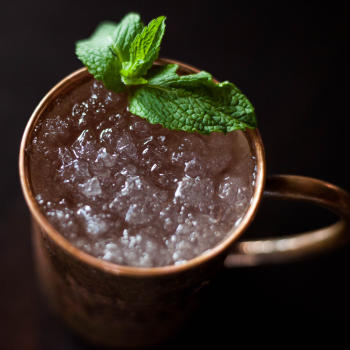 Courtesy of Restaurant Calla.
More Recipes