I love seeing our city from the sky. Aerial photography is so cool! So many of photographers and "instagrammers" (both locals and visitors) are using drones to capture breathtaking new perspectives of our city. Like this one from Photo of the Month winner, Michael.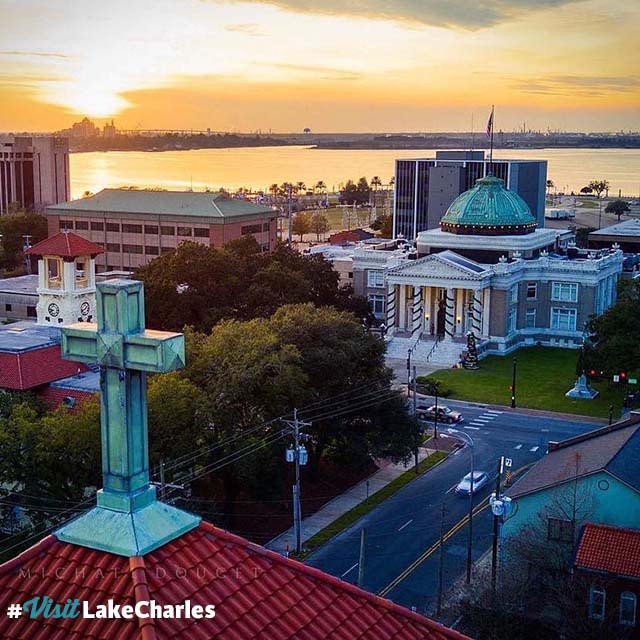 "I wanted to capture a relatable image; an image that featured institutions and places that have had significant impacts on our lives. I knew that downtown would offer features near making it easier to pull off the shot. However, I wasn't expecting to capture the casino. But once I put the drone in the air next to the cathedral, the casino seemed to fall right in line with it and the courthouse. The features needed to be prominent, so I took a few shots at different settings and merged them. The post-edit was just as much fun as flying the drone!"
Michael has more great shots! Check out his Instagram, here.
For your chance to be shared on our Instagram, Facebook, or Twitter pages, featured on our blog, or even claim the title "Photo of the Month," tag your photos with #VisitLakeCharles.
All Photo of the Month winners receive a FREE mini canvas with the official #VisitLakeCharles stamp!