When you travel, you probably like to take home a memento or two as reminders of the good time you had while on vacation – magnets, pens, keychains, t-shirts, postcards . . . you've seen the typical tourist shops! But if you want to take home something more unique to Southwest Louisiana (SWLA), here are a few suggestions:
We recommend you start your Southwest Louisiana vacation with a visit to the Lake Charles/Southwest Louisiana Convention and Visitors Bureau (CVB), 1205 N. Lakeshore Dr., Lake Charles or Creole Nature Trail Adventure Point, 2740 Ruth St., Sulphur. Not only can you find fun souvenirs in their gift shops, you can also pick up brochures and maps, and talk to consultants about what to see and do in the area.
Local Art

There are numerous places to look at local art, but you can also take some home! Candice Alexander Art Studio specializes in artwork featuring the fleur de lis motif and you'll find that icon on prints, jewelry, coasters, phone cases, and more. Stellar Beans Coffee House Café showcases the work of local artists, including mugs by potter Rex Alexander. Gallery by the Lake displays fine art and much of it is for sale.
On the intersection of Ryan and Broad St., you'll find Cajun Gypsy Corner Market. In addition to a few grocery staples, beer, and ice cream (I highly recommend their root beer floats!) this small quirky shop is packed with crafts and artwork by over 70 local artists – jewelry, soaps, fine art, baubles, trinkets, and whatnots. It's an adventure and you're sure to find a unique keepsake to take home.
Nature
Gather seashells from Holly Beach! No visit to SWLA is complete without a drive on the Creole Nature Trail, a designated All-American Road, and National Scenic Byway. When you arrive at the Gulf of Mexico, you'll find Holly Beach. Take a stroll along the sand and surf. You'll find up to 60 varieties of shells. And no crowds!
Food and Beverages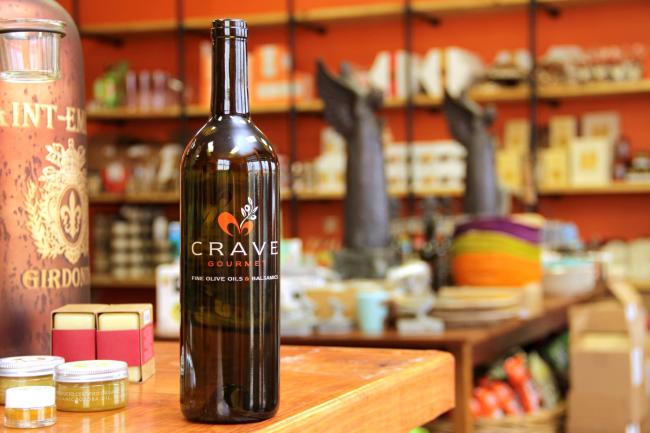 You might not find the usual saltwater taffy around the Lake Area, but Louisiana is well-known for our pralines; those locally-grown pecans smothered in a sweet, buttery, indulgent confection. Try Sweet D's Pralines, available at Crave, 2801 Ryan St. and Hebert's Specialty Meats, 1140 Country Club Rd.
Pepper Jelly is also popular with the locals and you can take a jar home. Bulldog Pepper Jelly is available at Crave. You'll find other homemade varieties of pepper jellies at area farmers markets.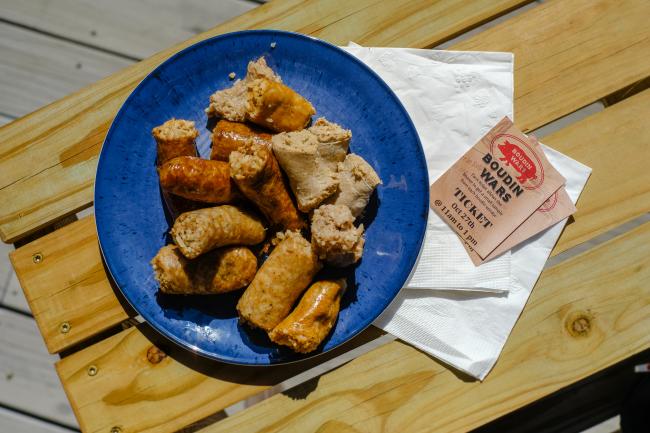 Boudin, a local delicacy sausage made from pork, rice, and seasonings, can be found at most any meat market or butcher shop. Follow the Boudin Trail and find out what all the fuss is about. Then take a few links home for later.
You'll find a wide variety of other Louisiana-themed gifts and souvenirs at LeBleu's Landing, a seafood restaurant in Sulphur.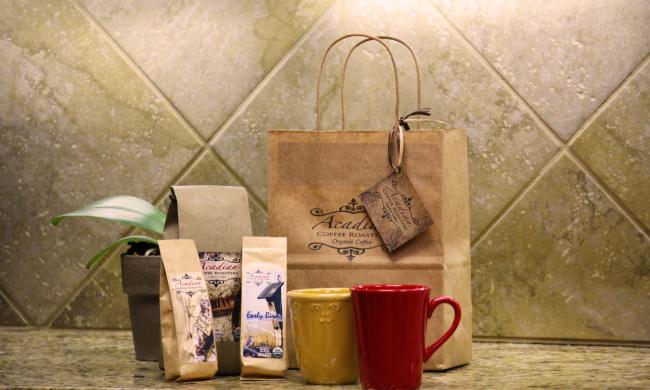 Do you enjoy coffee? Lake Charles is home to Acadian Coffee Roasters. Their organic coffee comes in a variety of blends. Available at select Market Basket grocery stores, the Tuesday Cash and Carry Farmers Market, and their roasting facility at 2908 Hodges St. Take a bag home!
If you enjoy distillery and brewery tours and wouldn't mind taking home some local spirits, you'll find Bayou Rum in Lacassine, just east of Lake Charles, Yellow Fin Vodka, in Sulphur, just west of Lake Charles, and Crying Eagle Brewery on E. McNeese St.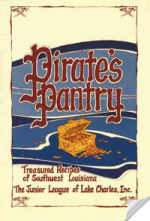 Do you love the local cuisine and like to cook? Take home a SWLA cookbook. Books A Million on Ryan St. has a regional book section which includes cookbooks such as the locally-famous Pirates Pantry, published by the Junior League of Lake Charles as a fundraiser.
Whatever strikes your fancy, don't leave Southwest Louisiana empty-handed. Find a souvenir or two. You'll want to keep us in mind! And if nothing else, you'll always leave with good memories!