Like a lot of folks in Southwest Louisiana, I have a passion for the outdoors. Ever since I could stand, I've been joining my dad, brother and a handful of cousins for morning duck hunts in the marshes south of Lake Charles along the Creole Nature Trail. Those cold mornings packed into a duck blind waiting for the sun to come up were, and still are, special to our family. As the sun peaks up over the horizon, that's when the action starts. You stay quiet trying to listen for wings beating or the amazing whoosh sound that a group of teal make as they fly over the pond. The sound that really gets me excited is the rattle of duck calls that my dad keeps strung around his neck, which usually means that he sees something.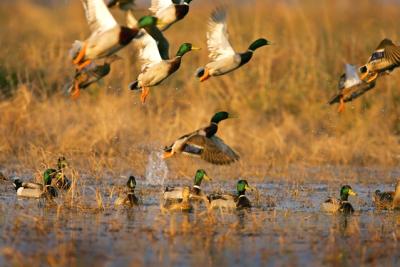 Many who have grown up in Cajun country could share stories just like mine. Waterfowl hunting is a tradition with plenty of history in our portion of the state and some families have built businesses around it.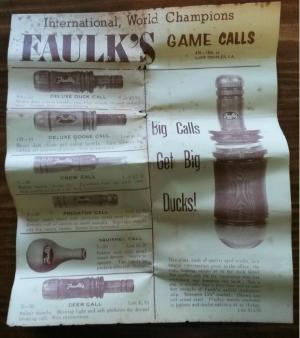 Faulk's Game Calls have been a staple for most duck hunters in Southwest Louisiana since the 1950's. Clarence Faulk was a hunter and trapper in Big Lake, Louisiana (ahem…God's country) who first started handmaking wooden duck and goose calls during the 1930s. Clarence's family continues the same tradition of hand carving and tuning each call in Lake Charles to this day. 
What Louisiana experience would be complete without bringing some food into the mix? There are some incredible ways to prepare duck and for me, one of my favorite meals is pot roasted mallards. It's a simple recipe and a specialty of my dad's that we still beg him to make every time we have a successful hunt. Right after we finish cleaning the ducks they go into a black cast-iron pot, stuffed with apples and satsumas. A little onion and water go into the bottom of the pot to keep things from drying out and into the oven it goes to bake for a few hours. When those birds come out of the pot, it's like you died and went to heaven.
Interested in learning more about duck hunting in Southwest Louisiana? Check out this video of avid outdoorsman Hal McMillin during teal season.
To learn more about duck hunting in Southwest Louisiana and to find guide services, go to www.visitlakecharles.org/hunt.