It's the first Photo of the Month of 2018 and it's stellar!
I've boasted about Lake Charles' incredible sunrises and sunsets, but it's not very often that I find a night sky photo that really wows me. Being a city with several industries and thousands of residents, our night skies are often masked by man-made lights. Houston native, Bailey Louden caught an awesome shot of the stars shinning over Lake Charles and two of our casino resorts, Golden Nugget Lake Charles and L'Auberge Casino Resort.
"I had some time to kill while waiting for a concert to start, so I went outside to walk along the lake for a little while. The sky looked so beautiful I just had to capture the pic."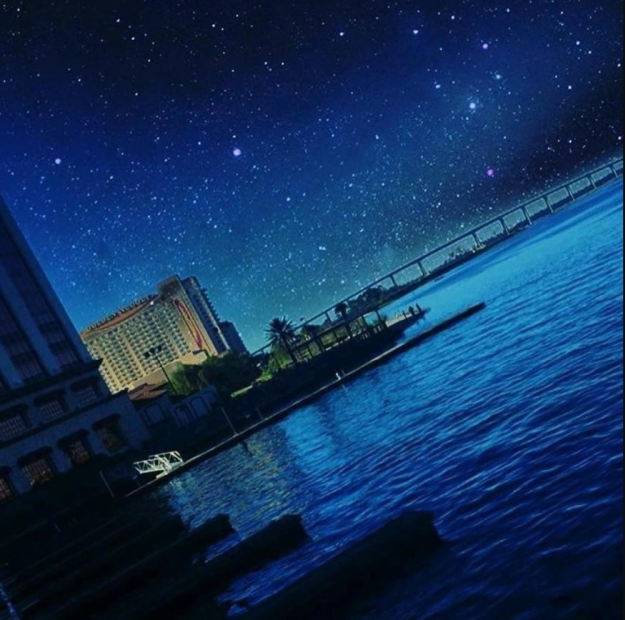 Take this as a reminder to LOOK up at the stars occasionally. You might be missing a beautiful sight or a chance to wish upon a star!
For your chance to be shared on our Instagram, Facebook, or Twitter pages, featured on our blog, or even claim the title "Photo of the Month," tag your photos with #VisitLakeCharles.
All Photo of the Month winners receive a FREE mini canvas with the official #VisitLakeCharles stamp!