***Updated July 7, 2017***
Lake Charles/Southwest Louisiana is a hot spot for festival-lovers and Cajun food enthusiasts. Put 'em together and you've got 4 fantastic summer Cajun Festivals you don't want to miss. We can't help but throw a party.
St. Margaret's Crawfish and Music Festival – May 13, 2017
Before the Louisiana summer temps start to spike, take the opportunity to enjoy a crawfish boil. The spicy, Cajun flavors of freshly boiled crawfish pair nicely with and afternoon of dancing.  Rusty Metoyer and The Zydeco Krush, Josh Blakesley, The Tugboats are just a few of the bands performing. Bring a blanket, lawn chairs, your dancing shoes, and appetite! Visit www.smccfest.com for more information.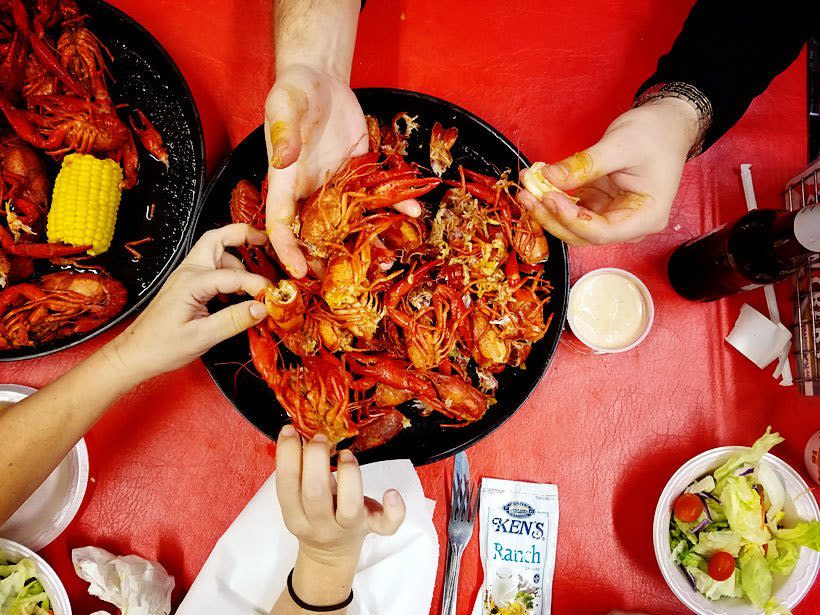 Gulf Coast Shrimp & Jazz Festival – June 24, 2017
Summer and shrimp just go together. Throw in a little jazz music and you've got a party. No matter your jazz preference, this festival has it all: blues (the foundation of Jazz), cool or smooth jazz, the speedy, hard-hitting rhythms of be-bop, jazz-funk, Latin jazz, and the earthy vibes of soul jazz. The festival's kid-zone, a variety of shrimp dishes and jazz workshops should keep the whole family entertained.
Cajun Food & Music Festival- July 14-15, 2017
Can't get enough gumbo, jambalaya or étouffée? You'll love the Cajun Music & Food Festival. Get your fill of all your favorite Cajun specialties and more! Every year the festival aims to preserve the Cajun traditions and heritage through music, dancing and of course—FOOD! They'll have plenty of local musicians that will get you dancing in no time! Or if you need to work off all that gumbo, enter one of the Waltz or Two Step dance contests. Practice your two-step with this "How To" video.
Marshland Festival - July 28-29, 2017
Marshland Festival thrives with hot Cajun and Zydeco bands as well as a business expo, arts and crafts, activities for the kids and more, including…oh yeah, food! Southwest Louisiana is known for flavorful fare and hot music, and this festival will give you a taste of both.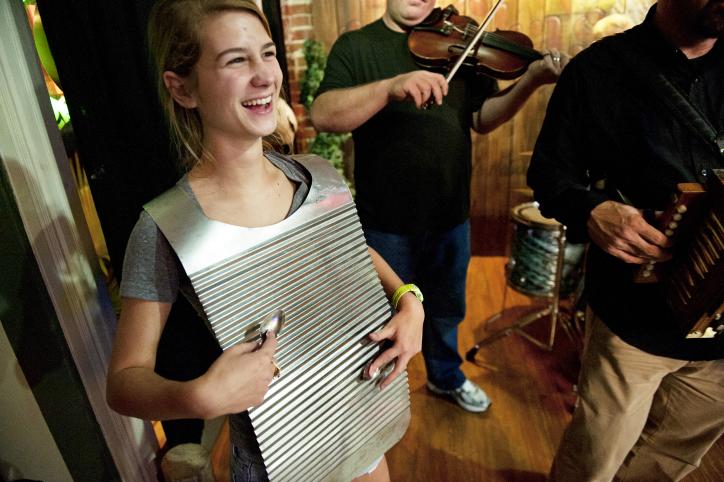 Arts and Crab Fest – August 19, 2017
Feelin' a little crabby? Arts and Crabs Fest features an extensive crab dish and beer tasting, featuring local chefs preparing a unique dish representative of their cuisine's styles. Crab chefs will also battle for festivalgoers' votes in the annual Best Crab Dish Award. The event will also showcase live regional music as well as an eclectic art market and live art presentations. Tickets will be available to purchase online at www.EventBrite.com.
There is always something going on in Southwest Louisiana. For a full list of summer events and festivals download our free Events App. And, make sure you tag your festival fun photos with #VisitLakeCharles.