Of course, Southwest Louisiana (the whole state, really!) is known for its amazing food. And sure – Lake Charles has got the staples – fresh seafood, smoked boudin, savory gumbos, and sweet bread pudding. But – what if you're in the mood for something different, unique or downright crazy? I've done my culinary research and put together a pretty awesome list that is totally worth the trip to the area.
Crawfish Burger – Hollier's Cajun Kitchen
Only in Louisiana is it possible to marry an American classic, the burger, to every Cajun's favorite little crustacean, the crawfish. And it is such a delicious union.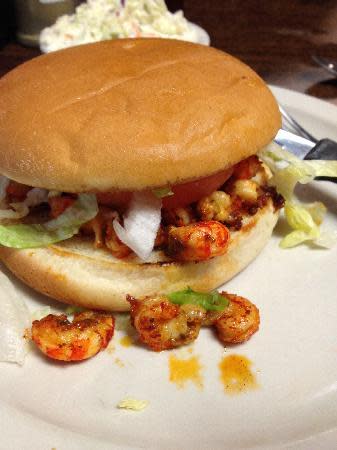 Veggie Sushi – Let the Good Nosh Roll (Cash & Carry Farmers' Market)
It's not often that non-traditional sushi turns out well (thanks for nothing, Pinterest!) but Let the Good Nosh Roll has the touch and boy do these sushi rolls taste magical. You can't even tell they are made with cauliflower, sprouts, beets, and other good for you veggies.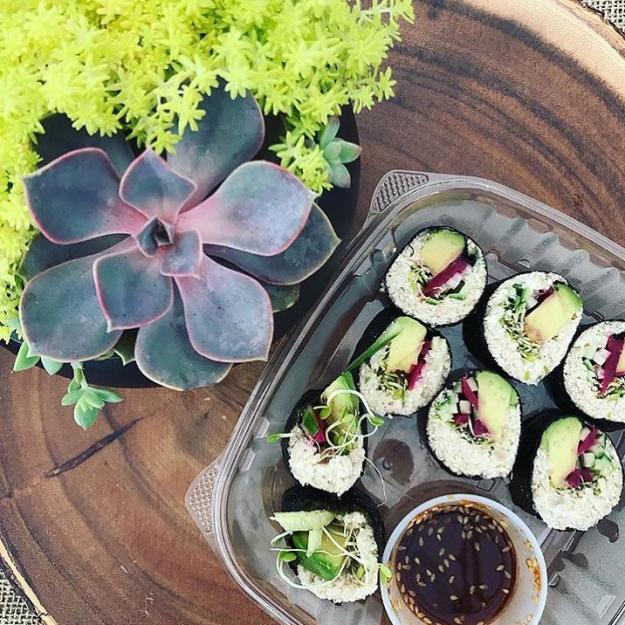 Spaghetti & Meatball Pizza – Tony's Pizza
Tony's classic spaghetti and meatball dinner – on a pizza crust. Can you really go wrong?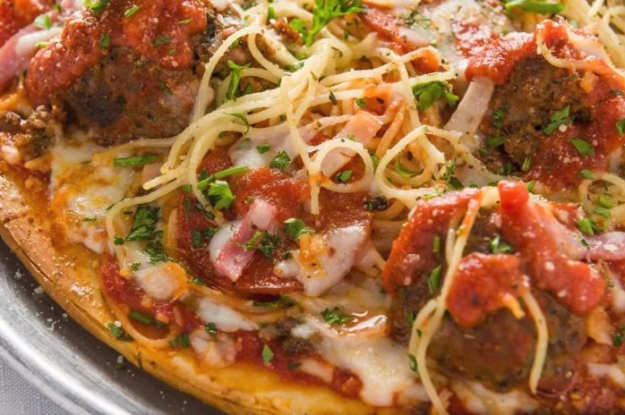 And while we're on the subject to pizza…
The Boucherie Pizza – Pizza Artista
If I had to choose a pizza to represent our state – it would be this one. A delectable Cajun creation loaded with local boudin, cracklin, and drizzled with Steen's syrup.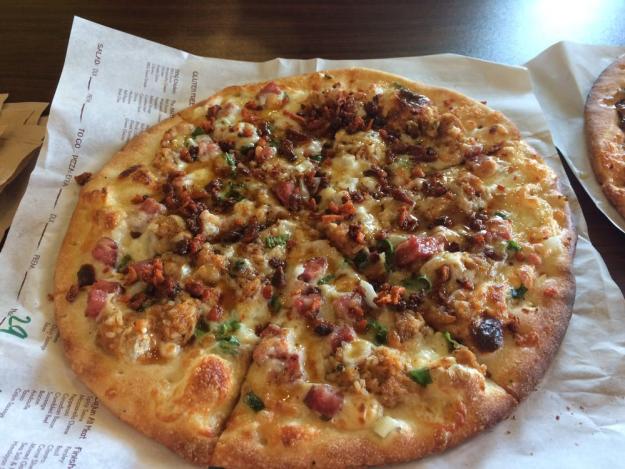 Hogshead Cheese – B&O Kitchen
This one gets a bad rap because the name is scary, but the ingredients are not: pork meat, pork skin, onions, bell peppers, green onions, red pepper, black pepper, salt. Give me a sleeve of Ritz crackers and glass of sweet tea – I'm set.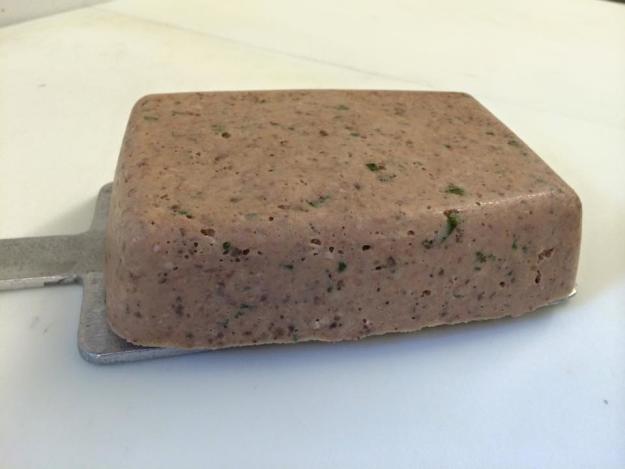 Alligator Bites – Seafood Palace
People always say, "Alligator taste like chicken." I am not sure if they can really be compared. The alligator bites at Seafood Palace are a must-buy appetizer. They are battered, fried and served hot with a side of sweet and sour sauce. This is the way to start a meal.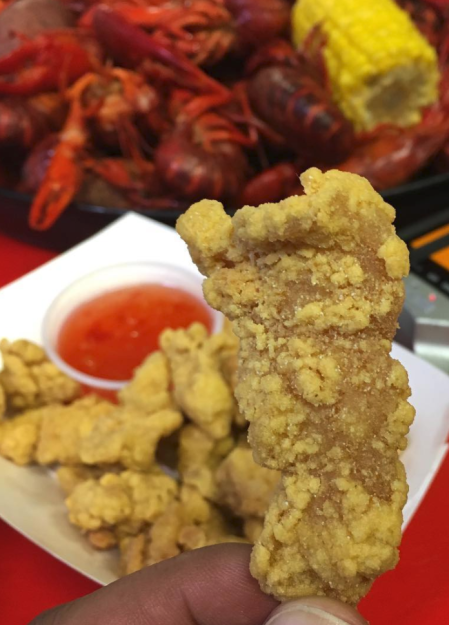 Boulle of Gumbo w/ Potato Salad – KD's Po'boys, Soup & Salad
I know that gumbo is not necessarily "unique" but the way KD's serves their gumbo inside a Gambino's bread bowl makes is super special. Who doesn't love a food vessel you can eat afterward?
Lazy Pistolette – Rikenjaks
It was love at first bite for me and these little-fried breads of amazingness. The pistolettes are fried to perfection, and what makes them lazy – is instead of stuffing the seafood inside, Rikenjaks just pours their seafood/cheese fondue over the top. Smothered carb heaven. You'll thank me later.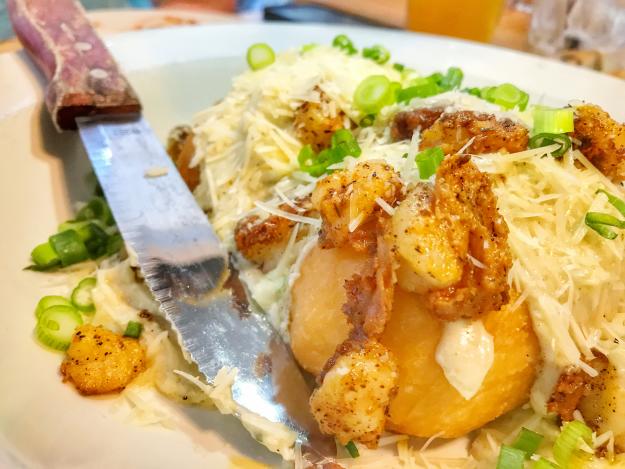 Cabbage & Tasso Soup – Buffi's Peaux Boys
This bowl of soup has taken social media by storm! Buffi's recipe has got people lined up and "submitting" orders via Facebook in hopes to securing their serving. Warm and hearty, the smokiness of the tasso sausage only adds to this Cajun comfort food. Oh…did I forget to mention – it's only available on Thursdays. Make a culinary calendar reminder now!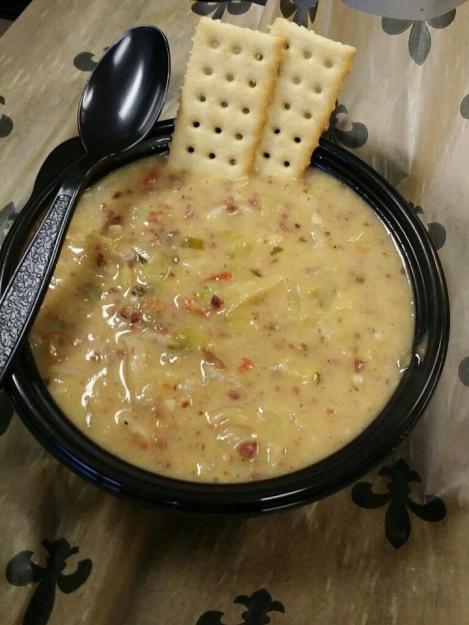 Jam Good Burger- Cotten's Downtown
Cotten's is already famous for it's over the top burgers (ahem – Donut Burger). But the Jam Good Burger takes it up a notch with a healthy dollop of pepper jelly and cream cheese spread across a perfectly grilled patty, bacon & onion rings. Wowza.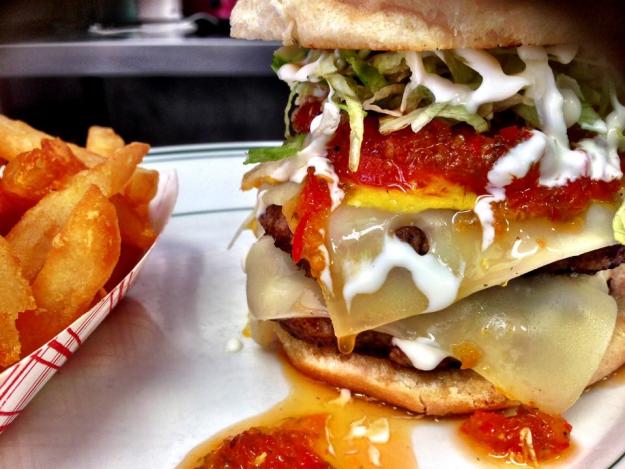 "Duck Norris" and The "Dixie" hotdogs – Botsky's Gourmet Hotdogs
The "Duck Norris" is a smoked duck sausage topped with feta cheese, spinach and Steen's reduction sauce. Where else are you going to find a duck sausage? For something a little more exotic, try the "Dixie" dog where an alligator sausage is buried under Cajunkraut, Swiss cheese, grilled onions and Creole mustard. #YUM
And you'll need SOMETHING for dessert!
Rum Chata Cakes & Cupcakes – Pronia's Deli & Bakery
All the flavors of RumChata in a cake- cinnamon, vanilla, sugar and Caribbean rum.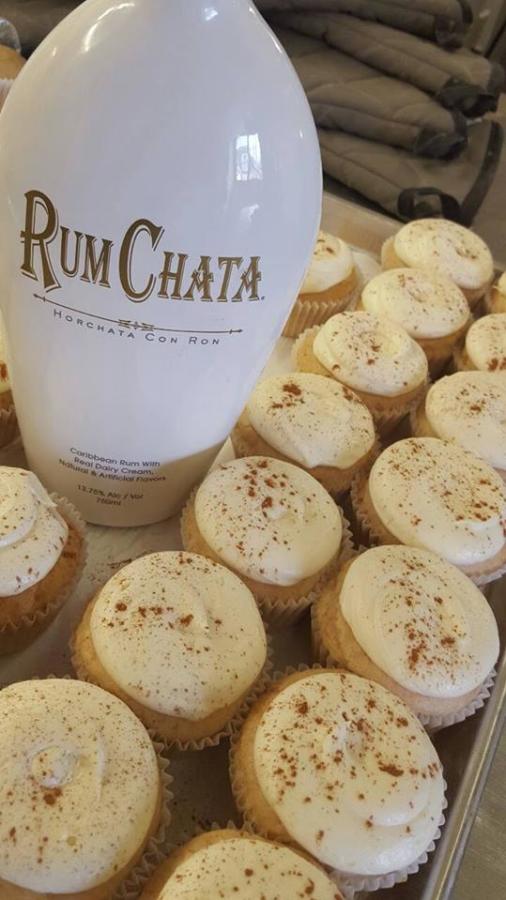 Mars Needs Women ice cream - Pops & Rockets
There are TONS of flavors at this local ice cream shop, but it the Mars Needs Women scoop that is out of this world. (See what I did there?)  Sweet honey mixed with slightly sour mascarpone pairs beautifully with the Meyer lemon olive oil and honey ginger - white balsamic vinegar marinated peach. MMMMM!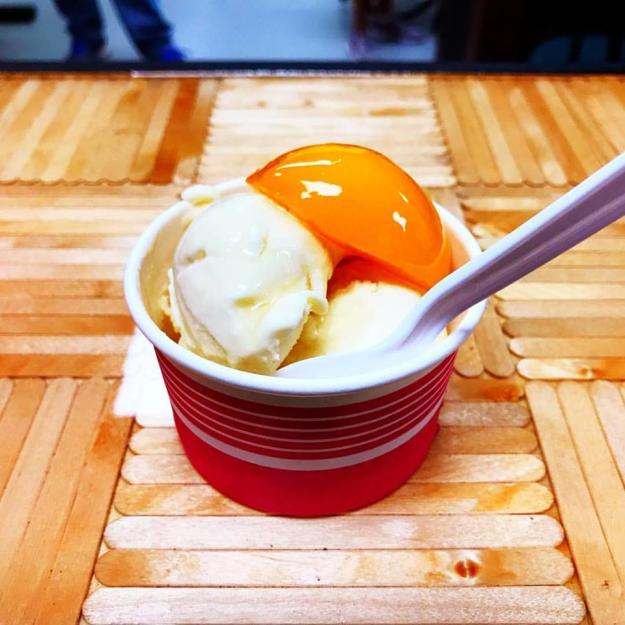 How many are you ready to try? Do you have any to add? Share your culinary adventures on social media with #eatswla. For more restaurant ideas, visit www.visitlakecharles.org/restaurants.