A note from Jamison Trouth...
Yellowfin Distillery is excited to announce that we have perfected our original product and rebranded it to make way for our newest vodka product. To make things even sweeter, we have partnered with McNeese State University, to release Yellowfin Single Estate Vodka Geaux Pokes Edition in 750mL size and soon in a 1.75L handle and 200mL flask! The sale of each bottle will result in a donation to McNeese State University. Bottles sold directly from the distillery will allow for a larger donation to the university.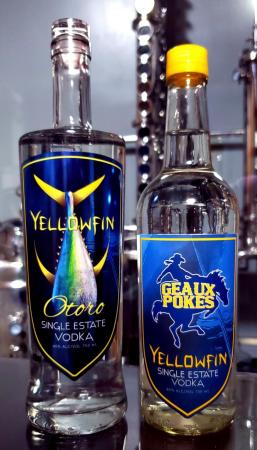 The Geaux Pokes Edition will be coming soon to shelves across Southwest Louisiana but you can pick them up beginning today, Halloween, at 11 am to 7 pm at Yellowfin Distillery, 1716 E. Burton Street in Sulphur. Batch 1 and 2 are packaged and ready to go! We will be extending our hours to 11 am - 5:30 pm on Friday and Saturday. Don't miss your chance to get one of the first cases to leave the distillery. Both products are less expensive at the distillery and we can provide refills at a deeper discount (and case discounts). The Geaux Pokes Edition is a perfect addition to your tailgate party for the Cowboys' last regular-season home game on Saturday.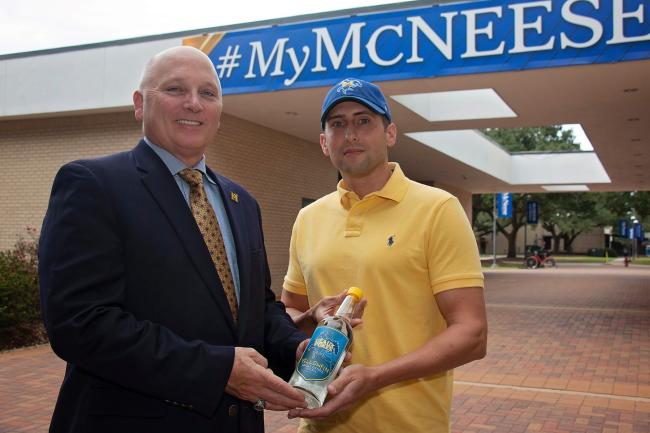 The Geaux Pokes Edition features a custom label in McNeese colors and the distinctive horse and rider logo. It's not the same as the original (Otoro) vodka, in that it's a more neutral product.
We worked with McNeese to establish a partnership to co-brand the new product. "I am excited to work with McNeese and add this product to our Yellowfin line. The university definitely changed my life and helped me live my dream so I want to give back to my alma mater and introduce the McNeese name to a wider market," says Trouth.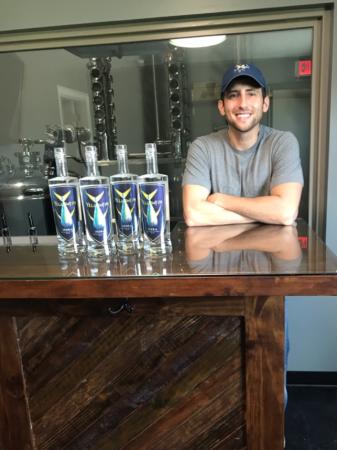 Our original product was designed for sipping neat or on the rocks and mixes perfectly in your favorite sweet cocktail. Our Geaux Pokes Edition has the same qualities but is also perfectly suited for drier cocktails such as vodka sodas and dirty martinis!
The Original Product Rebranded
If you haven't tried a bottle of our original product that was produced recently, it has been perfected and will now be branded Yellowfin Otoro Single Estate Vodka.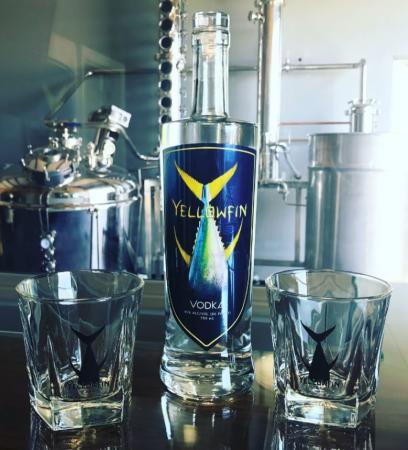 Otoro is the most valuable portion of a tuna. It is the fatty portion on the underbelly of the tuna, located nearest the head. This culinary delicacy is most often served "neat" and is not cooked. Otoro is so sensual on the tongue that chefs and connoisseurs often prize it above all other foods found in the sea or on land. It is most notably found in Bluefin tuna but larger "butterball" yellowfin tuna possess Otoro. The melting point of the fat in this cut of meat is actually lower than our body temperatures so it literally melts in your mouth!
For those of you in other areas of the state, we will release a similar product to the rest of Louisiana at a later date.
Remember to Geaux Blue this Friday and every Friday to support McNeese. Geaux Pokes!