Business Resources
Below we have collected a list of resources from the Louisiana Association of Business and Industry (LABI) and other sources to help your business navigate the current situation. We will continue to update resources on VisitLakeCharles.org/update. 
Find a helpful article from the CDC on managing stress during COVID here.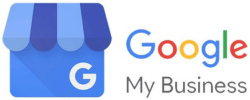 If your business is affected by COVID-19, update your Google My Business profile to provide the most accurate information to your customers. You can provide updates about your business to customers such as:
Your updated hours of operation, for instance if you close early.
If your business services are experiencing delays.
Extra services you are providing for the community.
Learn More and Instructions: https://support.google.com/business/answer/9773423?hl=en
---
COVID-19 CARES Act Relief Resources
Learn what the different parts of CARES Act mean for you and your travel business with the guides below:

Highlights of the CARES Act include:
$377 billion in loans and loan forgiveness for small travel businesses: The bill provides small travel businesses (500 employees or less), self-employed individuals, and 501(c)(3) nonprofits with enhanced and expedited Small Business Administration (SBA) loans, which will be made available quickly through community banks. Loan recipients can receive tax-free forgiveness on a portion of the loan, equal to eight weeks of payroll and other expenses.
$454 billion in federally backed financial assistance for impacted businesses: The bill provides $454 billion through the Treasury Department and Federal Reserve to assist impacted travel businesses and governmental entities through secured loans, loan guarantees and other financial measures. The broad eligibility under this program ensures any impacted organizations can access a liquidity lifeline to keep workers employed and stay afloat through the worst months of this crisis.
Tax relief to mitigate losses and allow businesses to use cash to pay employees and keep the lights on: The bill allows affected businesses to temporarily defer tax liability, access an Employee Retention Tax Credit, delay or eliminate estimated quarterly tax payments and filings deadlines, and allow for a carryback of the Net Operating Loss (NOL) Deduction.
Grants for impacted tourism businesses and airports: The bill provides $10 billion in airport grants to support vital operations and provides $6.5 billion in Community Development and Economic Development Administration grants for economic injuries caused by COVID-19, including the tourism industry.

The CARES Act is an important step forward toward delivering broad-based relief across our industry, but there's more work to do as Congress prepares for another legislative relief package. We will continue to fight to ensure every segment of our industry gets the help it needs.
Source: ustravel.org
---
SBA COVID-19 Disaster
Loan Application is Now Open for Louisiana Businesses
The SBA issued the official disaster declaration for Louisiana small businesses, adding a link to their website to begin receiving applications to address revenue losses related to COVID-19. Low-interest loans with long-term repayment programs are available up to $2 million. SBA staff advise the process will take approximately 30-45 days to begin receiving funds and are encouraging applications immediately. Apply HERE.
 
Small businesses are also advised to call your lenders. Your current bank may already be able to offer immediate bridge loan assistance or defer existing loan payments.
 
In addition, Congressman Garret Graves has sent the President a letter, urging the removal in advance of any possible Duplication of Benefits policies, so that businesses that take loans remain eligible for grants that may be forthcoming. (Read the letter HERE). 
 
LABI will host a conference call with the SBA for all interested small businesses on Monday at 10 AM. 

Join by phone: 
Event Dial-in: 1-877-858-5743
Conference Passcode: 750-104

To download the SBA's PowerPoint Presentation for Monday, click HERE. 
---
State-Led Program to Offer COVID-19 Small Business Help
Firms of fewer than 100 employees will be able to borrow up to $100,000 at below-market interest rates
Today, Gov. John Bel Edwards announced a new Louisiana Loan Portfolio Guaranty Program (LPGP), which will offer loans of up to $100,000 to Louisiana small businesses of fewer than 100 employees that are impacted by the COVID-19 crisis. To help Main Street and rural businesses sustain operations, the loans will require no payments for 180 days and carry below-market interest rates of no more than 3.5 percent. More information is available at OpportunityLouisiana.com/covid19.
---
Additional Guidance on New Federal Paid Leave Mandates
U.S. Senator Bill Cassidy's office has shared a summary of the new law that passed yesterday, The Families First Coronavirus Response Act. In short, most employers are now required to provide sick leave to workers affected by the COVID-19 crisis, and federal tax credits will be offered in an attempt to reimburse employers. Read HERE. 

Experts at Forbes have offered this breakdown of the new mandates, which you may also find helpful. Read HERE.
 
The US Department of Labor is authorized to waive the mandate for some small businesses, and state officials expect that guidance by next week. We at LABI continue to analyze this bill and communicate the concerns of cash-strapped businesses with new costly mandates.
---
Louisiana Department of Revenue
Extends Sales Tax Filing Deadline
In response to the COVID-19 crisis, the Louisiana Department of Revenue has issued a two-month extension, to May 20, for businesses to file returns for their sales and excise taxes that were originally due tomorrow.  
According to LDR's official announcement, the extension will apply to sales, beer, and wine excise tax returns and payments for the February 2020 period. In addition, the Department will be waiving penalties and interest for returns and payments received by the extended deadline.
---
IRS Delays Income Tax Payments to July 15
As part of the federal government's response to the Coronavirus crisis, the Internal Revenue Service issued guidance allowing all individual tax filers to defer up to $1 million of federal income tax (including self-employment tax) payments originally due on April 15 until July 15 without penalties or interest. Similarly, the new deadline for corporate tax payments up to $10 million is also July 15. 

The IRS encourages filers to meet the April 15 deadline so they can receive refunds sooner. The states are expected to follow suit, and we will keep you updated.

For more tax information, visit the IRS Coronavirus Tax Relief website. 
Economic impact payments: What you need to know
The Treasury Department and the Internal Revenue Service today announced that the distribution of economic impact payments will begin in the next three weeks and will be distributed automatically, with no action required for most people. But here is an article with what you may need to know: https://www.irs.gov/newsroom/economic-impact-payments-what-you-need-to-know
---
Commissioner Donelon
Authorizes Emergency Rule
In response to the Coronavirus crisis, Insurance Commissioner Jim Donelon has issued Emergency Rule 36. 

Under the emergency rule, health insurers must:
Waive cost sharing for COVID-19 testing when ordered in accordance with CDC guidelines and are prohibited from requiring prior authorization for this testing.
Permit early refills, except for drugs in certain drug classes like opioids, when consistent with doctor/pharmacist approvals.
Suspend the use of step therapy.
Enhance access to mail order pharmaceuticals.
Continue to ensure network adequacy given the anticipated increase in demand due to COVID-19.
The full text of Emergency Rule 36 can be found online. In addition, LDI has other insurance information and resources available on their website. 
 
---
U.S. Department of Energy
Filling Strategic Petroleum Reserve to Provide Relief to
Oil & Gas Industry 
At the direction of President Trump, US Energy Secretary Dan Brouillette has announced that his department will be purchasing 77 million barrels of American crude oil to fill the nation's Strategic Petroleum Reserve to maximum capacity amid the COVID-19 crisis and unstable markets. 

For more information, including information on how solicitations are being tooled for small to midsize producers, see the DOE's official announcement. 
---
Entergy Suspends
Disconnections
In response to the COVID 19 crisis, Entergy Louisiana, a LABI member company, has announced that they will suspend all electric and natural gas service disconnections for at least 30 days, effective March 13. 

Entergy encourages customers to make payments on their accounts if they are able. However, if customers are unable to pay, Entergy will work directly with them to make arrangements. Payment options can be discussed via phone by calling 1-800-ENTERGY (800-368-3749) or online through Entergy's Account Portal. 
 
---
COVID-19 News Update
---
Tell LABI How the Coronavirus
Is Affecting Your Business - And How Officials Can Help
While the Louisiana Legislature's regular session is on hold due to COVID-19, our team at LABI is gathering both industry-specific and statewide information and suggestions for federal, state and local aid. Please click below to complete a one-question survey on the impact to your business operations.

In addition, please email LABI Senior Vice President Camille Conaway with your ideas on immediate and long-term aid: cpconaway@labi.org. In the short term, tax relief, fast-track unemployment compensation, regulatory waivers and extensions of deadlines are just a few examples of policy improvements that might help. In the long run, we plan to also present solutions that will stimulate our economy in the aftermath of the coronavirus crisis.

Please share your experiences and ideas with us.
CLICK HERE FOR THE ONE-QUESTION SURVEY
---
A Message from LABI
President Stephen Waguespack
Learn more about LABI's "Gift Card Challenge" and how you can support small businesses all across Louisiana during the Coronavirus crisis. 
---
Information on Unemployment Compensation
With Coronavirus cases confirmed in 26 of 64 parishes, the impact will be felt statewide. The Louisiana Workforce Commission has provided guidelines and information regarding unemployment insurance for employers and workers affected by the crisis.
To see LWC's guidance for employers and workers, click HERE.
Under new guidelines issued by the U.S. Department of Labor, the state is now permitted to pay benefits to workers when:
An employer temporarily ceases operations due to COVID-19, preventing employees from coming to work;
An individual is quarantined with the expectation of returning to work after the quarantine is over; and
An individual leaves employment due to a risk of exposure or infection or to care for a family member.
These new provisions do not require an employee to quit in order to receive benefits due to the impact of COVID-19, nor will employees have to conduct the usual job search required of Unemployment Compensation recipients.

Visit LWC's website for more information.
---
Information from the 
Louisiana Department of Health
With more than 392 cases of the Coronavirus confirmed across 26 parishes (Orleans, Jefferson, St. James, Caddo, St. Tammany, East Baton Rouge, Bossier, Lafourche, St. Bernard, St. Charles, Terrebonne, Lafayette, St. John the Baptist, Ascension, St. Landry, Washington, West Baton Rouge, Acadia, Assumption, Calcasieu, Iberia, Iberville, Livingston, Plaquemines, Rapides, Webster) the Louisiana Department of Health has resources available for the state's business community.  
To see LDH's Guidance for Business and Employers, click HERE
In addition, LDH has also made printable items available that can be placed around your place of business and company facilities.  
For more information, visit LDH's coronavirus website or you can call the Louisiana 211 Network by dialing 211. In addition, you can text the keyword LACOVID to 898-211 for regular text updates from LDH on the coronavirus in our state.
---
Recommendations for
Louisiana Businesses
As you look to pass accurate information to your workers and make important decisions regarding business operations, a good place to start is with the CDC's recommended business strategies, which include:
Actively encourage sick employees to stay home.
Separate sick employees.
Emphasize staying home when sick, respiratory etiquette and hand hygiene by all employees.
Perform routine environmental cleaning.
Advise employees before traveling to take certain steps.
For more information, see below or visit the website of the Franciscan Missionaries of Our Lady Health System, for a variety of other resources, fact sheets, and fliers regarding COVID-19 including:
---
Resources from the 
U.S. Chamber of Commerce
Given the national scope of the Coronavirus challenge, LABI's partners at the U.S. Chamber of Commerce in Washington, D.C. have made resources, guidance, and information available for American businesses and workers. 
In addition, the U.S. Chamber of Commerce Foundation has also created a Disaster Help Desk for Business - an information concierge to assist small businesses with disaster readiness, relief and long-term recovery. You can reach the help desk either ONLINE or by dialing 888-MY-BIZ-HELP or sending a message to BizHelpdesk@uschamber.com.

For additional information, including updates on the U.S. Chamber's Congressional advocacy during this time, visit their Coronavirus website. 
---
Information from the
National Association of Manufacturers
With the impacts of the Coronavirus being felt throughout the country, LABI's partners at the National Association of Manufacturers in Washington, D.C. have provided resources and information for companies and their employees. 
For more information, including ways to contact NAM's COVID-19 Response Team, visit their Coronavirus website.