Birding in Southwest Louisiana: What to Expect
When to come, Where to go, and What to bring
When is Birding Season?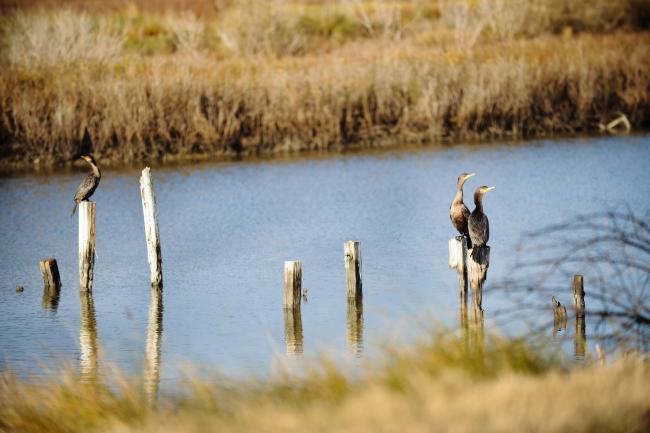 Birds can be seen in Southwest Louisiana all year long, but fall, winter and spring are the best seasons for birding here due to the large number of species migrating. Located on both the Central and Mississippi flyways, Southwest Louisiana's combination of beaches, coastal and fresh marshes, remnant prairie, bottomland forest corridors, and coastal oak maritime forests (cheniers), make us a birder's paradise.
Where are the Best Places to See Birds?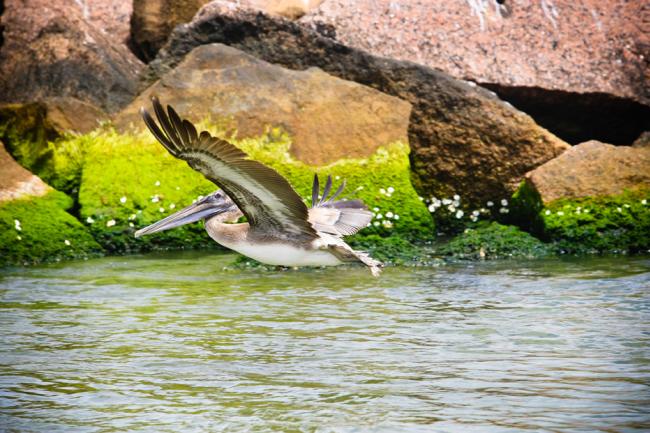 :  Southwest Louisiana is the most likely location in the state to find western vagrants, and many first-state records of birds like Painted Redstart, Pyrrhuloxia, and Ladder-backed Woodpecker have been documented here. In spring, radar data has shown that the area near the border of Texas and Louisiana has shown the largest concentration of Neotropical migrant birds passing through the Gulf Coast on their way north. In the right conditions between late March and early May, cheniers and fields can be littered with colorful warblers, grosbeaks, buntings, and vireos. The beaches are home to nesting Least Terns and Wilson's Plovers, but also provide important stopover habitat for a variety of waterbirds and seabirds. The marshes ring loud with rails, wrens, and sparrows.  For a list of specific locations, check out our top birding spots in Southwest Louisiana.
What Types of Birds Will I See?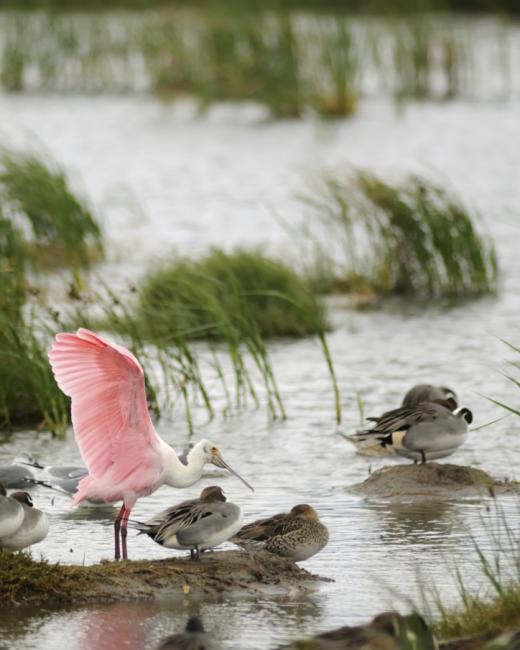 So many kinds! Neotropical migrants like warblers, vireos and flycatchers on their way south for the winter are usually found in the area's coastal woodlands each fall and spring, while birds of prey like hawks and ospreys can either be spotted on, or soaring high above, poles and power lines in the fall and winter months. Waterfowl (ducks, geese, swans and other seabirds), shoreline birds (plovers, willets and terns) and other wading birds (ibises, spoonbills, herons and egrets) can be seen in and around the area's waters all year long. More exotic species are commonly sighted throughout the area, too, so be on the lookout for something rare.
What Equipment Do I Need?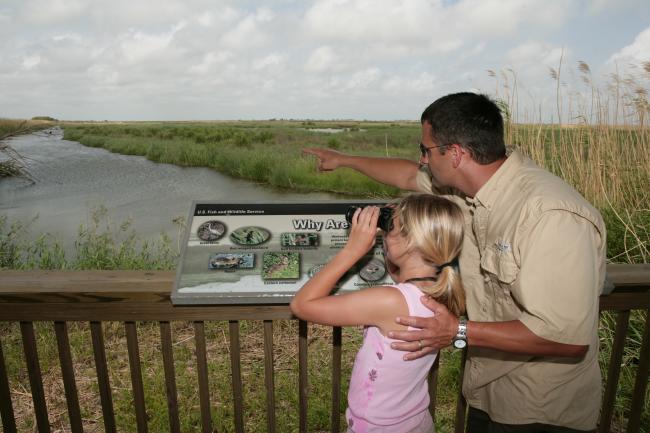 Here's a list of basic birding equipment you will need to get started:
Binoculars: Although many birds can be spotted by the naked eye, a good pair of binoculars will bring them to life in more vivid, colorful and enlarged detail to really enhance your birding experience. (You don't have to invest in expensive binoculars, but avoid a cheap pair that will blur what you see and lead to frustration.)
 
Field Guide: Unless you're an accomplished birder, you'll probably spot many species that you can't immediately identify. Pack a small illustrated bird guide so you can quickly look up the pictures and names of everything you see.
 
Notebook/Journal: Unless you're OK with marking up your Field Guide, take a small notebook or journal to record all of the birds you see and where you spotted them.
 
Camera/Smartphone: Don't spend so much time trying to take the perfect photo that you miss marveling at nature's majesty, but you are going to want to capture memories from the most unusual birds you see. A quality camera will do that best, but today's smartphones take really good pictures, too. (Bonus: A smartphone can help you look up bird species and provide GPS/directions to some areas, depending on service.)
 
Clothing/Shoes: You'll definitely want a hat to keep the sun out of your eyes, a light jacket or raincoat that you can easily take on and off, plus comfortable closed-toe shoes or hiking boots to navigate woods, waters and trails. (Be sure to wear earth tones and avoid black or bright colors as these seem to attract mosquitos and others insects.) Sunscreen and insect repellent are a must!!
What is the Weather Like?
Temperatures in Lake Charles range from the mid-40s to the low 60s during the winter months, 50s to low 80s in spring, mid-70s to low 90s in summer, and the 60s to upper 70s in the fall. Due to Southwest Louisiana's more unpredictable weather in the winter and spring months, rain gear and light layers than can be easily removed are advisable. Since summers can be extremely hot and humid, water, sunscreen and insect repellent should be carried at all times – especially when venturing into more remote outdoor areas.