"A Pandemic Portfolio" Examines Works Created in Isolation
1911 Historic City Hall Arts & Cultural Center
1001 Ryan Street

Lake Charles, LA 70601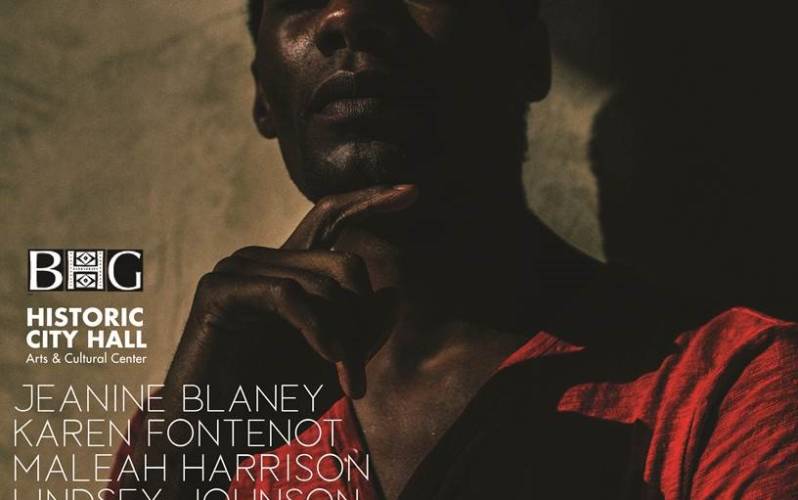 "A Pandemic Portfolio" has opened at Historic City Hall Arts and Cultural Center, 1001 Ryan St. This collection, which was curated by Black Heritage Gallery, features artwork that was created by artists while working in isolation. The unique situation that inspired these paintings and the varied talents of the featured artists has created an expressive and unique collection of art. A similar movement featuring works created during quarantine began in the Netherlands and picked up steam in the U.S. in late March.
The exhibit will be on view through September 24 and features the work of nine artists. They include Jeanine Blaney, Karen Fontenot, Maleah Harrison, Lindsey Johnson, Malachiah Kennison, Kevin Lemelle, Timothy Lennette, Tyler Simien and Robert Lee Robertson, Jr.
In addition to the exhibit, Karen Fontenot will be conducting a gallery talk on Saturday, July 11 at 2 p.m. Fontenot is a Lake Charles native and McNeese graduate who moved to Houston in 1991. She worked with Johnson & Wurzer P.C. for eight years until she transferred to Cabot Oil and Gas. There, she received numerous promotions that led to a career as a Geoscience Technician. She found her passion in 2009, when she began oil painting under the tutelage of Houston artist Candy Tangney. Her piece titled "Bounty" was a group project that took an entire summer to complete. She says that working with her classmates and Tangney helped her cultivate her own style which focuses on proportions and a very liberal use of color.
While visiting Historic City Hall, don't miss the collection of prints by modern print masters on display in the third floor gallery. "Modern Masters" is made up eighty-seven pieces of art that are as varied as the artists who produced them. From the neo-romanticism of Berman to the surrealist renderings of Joan Miro, each print makes a definite statement about the modern age. The exhibit includes the works of prominent Americans such as Robert Motherwell and Alexander Calder, as well as French artists like Jacques Villon, Marc Chagall and Hans Arp. 
Following Louisiana's guidelines for reopening, Historic City Hall visitors are encouraged to wear masks and use hand sanitizer, which will be located throughout the building. Occupancy will be limited to fifty-percent occupancy per Phase 2, and the highest standards of cleanliness will be met. Historic City Hall has resumed its normal business hours, Tuesday through Saturday, 10 a.m. to 6 p.m. Admission is free. Charlestown Farmers' Market is open on Bilbo Street behind the center every Saturday 8 a.m.-noon. For more information, please call 491-9147 or visit www.cityoflakecharles.com.
View Details

1001 Ryan Street, Lake Charles, LA 70601