2021 Dragon Boat Race 🐉🚣
Lake Charles Seawall
900 Lakeshore Dr.

Lake Charles, LA 70601
Presented By:

CHRISTUS Ochsner Southwestern Louisiana Foundation's

Dates:

October 30, 2021

Location:

Lake Charles Seawall

Time:

9:00 AM to 5:30 PM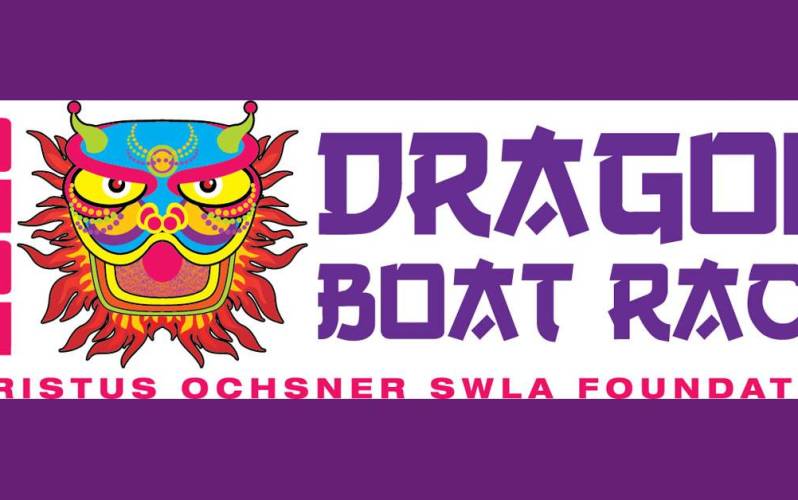 [Updated 10.21.20 Event Rescheduled]
CHRISTUS Ochsner Southwestern Louisiana Foundation's annual Dragon Boat Race benefits the Children's Miracle Network (CMN) at CHRISTUS Ochsner Lake Area (COLAH) and CHRISTUS Ochsner St. Patrick Hospitals. COLAH has a full Labor and Delivery service line along with a Level III Neonatal Intensive Care Unit (NICU). The funds we raise with our 2020 Dragon Boat Race will help us to provide critical life-saving equipment for babies treated in this Labor and Delivery and NICU as well as help to fund our CHRISTUS Ochsner St. Patrick CMN commitments.
Our eighth annual Dragon Boat Race, will be held on April 25, 2020. Event Sponsorships, described on page three of this document, range from $2,500 to $10,000, offering escalating benefits as sponsorship levels increase.
This family-friendly event has become a community-wide favorite in Lake Charles. Businesses and corporate groups, churches and organizations, families, clubs and individuals participate in the races. It is an opportunity for promoting fitness and teamwork while enjoying the great waterways of Southwest Louisiana.
Each team is comprised of 21 participants; 20 to paddle (8 must be female) plus one drummer who keeps rhythm for the team. Each team develops a unique theme and name and competes in races for their best time. Three boats race while the next three are loading. After the qualifying races, the teams are put in groups based on their best qualifying times. Winners in each category are recognized, along with the Best Dressed Drummer and Most Enthusiastic Team.
The event is free to the public and 6,000 - 7,000 people join us for a day of fun in the sun, Southwest Louisiana style!
In 2019, 31 teams competed for the title of Dragon Boat Race Champion, with the event earning over $140,000 for our CMN program! These funds are critical to the advancement of some very special initiatives, some of which are outlined on the next page, designed to benefit the children of Southwest Louisiana.