2022 Gulf Coast Shrimp & Jazz Festival 🦐 + 🎷
Lake Charles Civic Center
900 Lakeshore Drive

Lake Charles, LA 70601
Dates:

June 24, 2022 - June 25, 2022

Recurrence:

Recurring daily

Location:

Lake Charles Civic Center

Time:

8:00 AM to 11:00 PM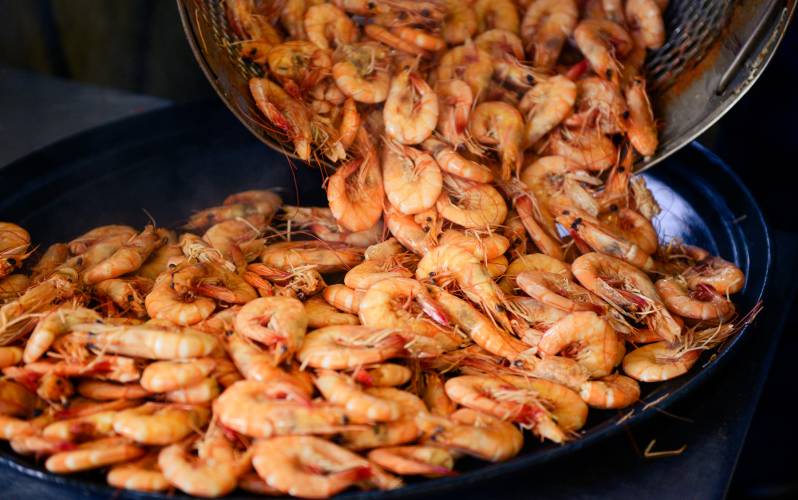 This year's event will showcase other jazz musicians, artists, events, and a wide variety of shrimp and other good foods. A crowd of 500 – 1000 is anticipated to participate in this year's festival full of activities, as well as an incorporation of various artistic opportunities available to our youth in Lake Charles and the surrounding communities.
The Gulf Coast Shrimp & Jazz Festival is a vision inspired by the desire to see quality cultural change, both emerging and professional, in Southwest Louisiana. Lake Charles is a city steeped in a rich cultural history, with a thriving local economy that features a unique blend of music, performance, and visual arts. Jazz is an important part of that history, yet Lake Charles has no Jazz stations that air here. Locals can only access jazz by satellite radio, digital technology, or visit one of a few local venues where jazz artists perform.
Currently, we are seeing rapid growth with the coming of new industries and jobs to the area, as well as a unique diversity materializing in our communities. With these changes and the recent reemergence of jazz to the area, our desire is to bring an annual jazz festival, thereby attracting and engaging larger audiences, using jazz and good food as a means of effectively intermingling our unique people and cultures together. We hope to enhance and benefit our local neighborhoods and their new diversity by reawakening a love for the evolving Jazz genre, including blues (the foundation of Jazz), cool or smooth jazz, the speedy, hard-hitting rhythms of be-bop, and the earthy vibes of soul jazz.