Annual Trees of Hope, Charity Tree Decorating Contest
Delta Downs Racetrack Casino and Hotel
2717 Delta Downs Drive

Vinton, LA 70668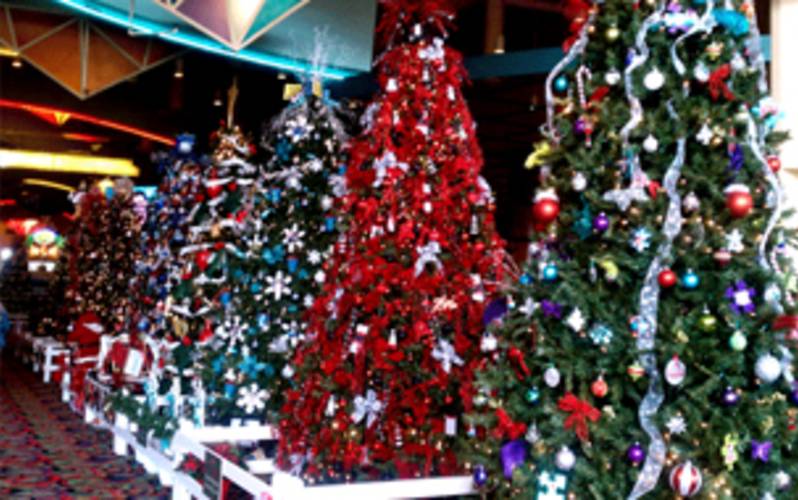 Annual Trees of Hope, Charity Tree Decorating Contest
Dec. 4 – 25, Delta Downs Racetrack Casino & Hotel, Vinton
A popular holiday tradition returns to Delta Downs Racetrack Casino & Hotel, as the Vinton, Louisiana property hosts the 12th Annual "Trees of Hope" display.
Each year, non-profit organizations from across southwest Louisiana and southeast Texas are invited to decorate 12-foot trees displayed in the Promenade at Delta Downs. Members of the public then have the opportunity to visit the display and vote for their favorite charity. Delta Downs will award a total of $10,000 in cash to all participants, including a first-place prize of $5,000.
"While it's always great to help out many worthwhile charities in our community, Trees of Hope provides something else as well:  A beautiful display that the entire community can enjoy," said Steve Kuypers, Vice President and General Manager of Delta Downs. "Trees of Hope has quickly become a tradition here at Delta Downs. Thousands of people come through our doors each December, looking forward to seeing displays that grow more creative and festive each year."
This year, the trees will be on display from December 4 - 25. The public is invited to view the trees and vote for their favorite. 
Participants in this year's contest are to be announced.
(337) 589-7441 - www.deltadowns.com