BANNERS SERIES: Jeff Boyer's Big Bubble Bonanza
F.G. Bulber Auditorium-McNeese State University
4205 Ryan Street

Lake Charles, LA 70605
Presented By:

Banners At McNeese

Dates:

March 20, 2020

Location:

F.G. Bulber Auditorium-McNeese State University

Time:

7:00 PM

Price:

Adult: $20.00; Child: $5.00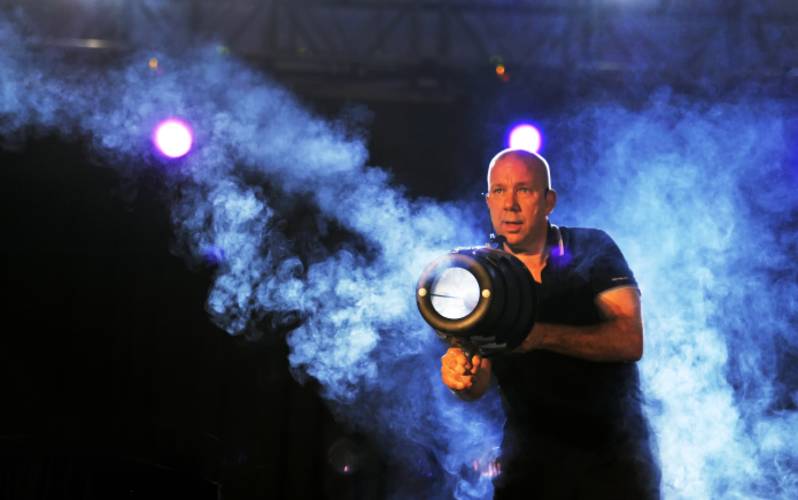 Bubble rainbows with people inside. Audience members making volcano bubbles! Gigantic bubbles that blow their own bubbles? World-famous Guinness Book of World Records-holding master bubble wrangler Jeff Boyer takes bubbles to the max with big bubble flair!
Mixing comedy, music, and interactive bubble-magic, Jeff has engaged, educated and delighted audiences of all ages for over 21 years.
Studying acting at SUNY Watertown and the Boston Shakespeare Company brought his skills and calling into focus. Jeff moved into performing for family audiences in 1993.
He's enjoyed collaborating with ensemble casts as well as several one-man shows including musical theatre, drama, comedy, science and magic performance.