BANNERS SERIES: Leyla McCalla Quartet
F.G. Bulber Auditorium-McNeese State University
4205 Ryan Street

Lake Charles, LA 70605
Presented By:

Banners At McNeese

Dates:

March 13, 2020

Location:

F.G. Bulber Auditorium-McNeese State University

Time:

7:00 PM

Price:

Adult: $20.00; Child under 12: $5.00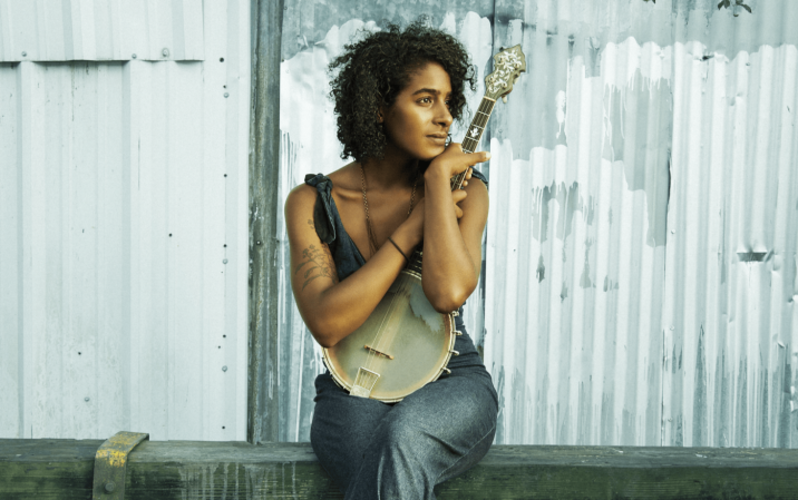 Born in New York City to Haitian emigrant parents, Leyla was immersed in a meld of cultures from an early age. As a teenager, she relocated to Accra, Ghana for two years before returning to the States to study cello performance and chamber music at NYU.
Armed with Bach's Cello Suites, Leyla left New York to play cello on the streets of the French Quarter in New Orleans. Singing in French, Haitian Creole, and English, and playing cello, tenor banjo and guitar, her move allowed her to connect more viscerally to historical Haitian Creole resilience and musical expression.
She rose to fame during her two years as cellist of the Grammy award-winning African-American string band, the Carolina Chocolate Drops, alongside bandmates Rhiannon Giddens and Dom Flemons, before leaving the group in 2013 to pursue her solo career.
Deeply influenced by traditional Creole, Cajun and Haitian music, as well as by American jazz and folk, Leyla's music is at once earthy, elegant, soulful and witty — it vibrates with three centuries of history, yet also feels strikingly fresh, distinctive and contemporary.