BANNERS SERIES: Wit & Wrath: The Life & Times of Dorothy Parker
Tritico Theatre, Shearman Fine Arts Annex
4205 Ryan Street

Lake Charles, LA 70605
Presented By:

Banners At McNeese

Dates:

March 12, 2020

Location:

Tritico Theatre, Shearman Fine Arts Annex

Time:

7:00 PM

Price:

Adult: $20.00; Child: $5.00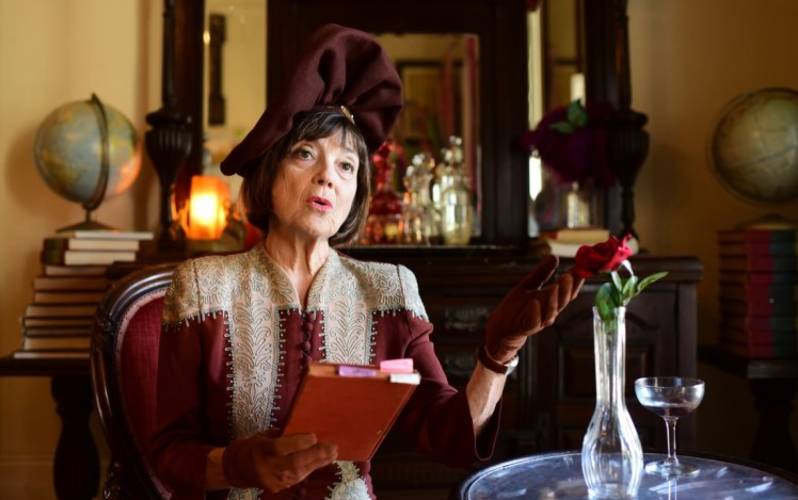 Are Dorothy Parker's self-deprecating quips, biting theater critiques, incisive social observations and poignant short stories relevant and entertaining in the 21st century?
In "Wit & Wrath," Claudia Baumgarten, as Dorothy Parker, skewers, with martini in hand, her fellow writers at the Round Table, the Jazz Age, her tumultuous love and sex life and the cultural desert of Hollywood.
Parker was a wit, a social observer with an acid tongue, a biting critic of the rich and complacent, a compassionate advocate for the less fortunate and a brilliant writer in many genres - poetry, short stories, book and drama reviews and film scripts.
The centerpiece is the performance of "The Waltz," a theatrical adaptation of Parker's hilarious yet telling first person narrative - in which she mutters to herself, confides in the audience and politely declines but finally acquiesces to dance with the man who is the bane of her evening, while accompanied by a waltz-playing violinist.
"Wit & Wrath" is an edgy, fleshy, literary homage to Parker, the most widely read and quoted woman of the 1920s. It offers audiences the opportunity to enjoy and appreciate the truly phenomenal, witty, and outrageous Parker and her writings, which have stood the test of time.