Canceled: 2020 Summer Solstice Yoga In The Park 🧘
The dates for this event have passed. Please check back again for new dates.
Drew Park
Presented By:

For the Love of Chuck and City of Lake Charles

Dates:

June 20, 2020

Location:

Drew Park

Time:

6:00 PM to 8:30 PM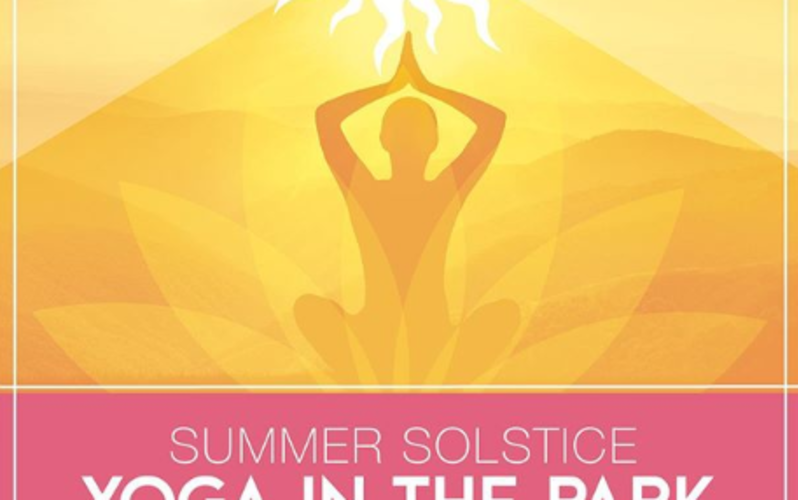 Updated 5.26 -  Canceled
What to Expect:
Come sizzle on the Solstice with us! Grab your mat and towel and head to Drew Park to soak up the sun and cool vibes from your neighbors, lake area yogis, wellness experts, and enjoy healthy juice and food options. 
How to Prepare:
Like our Facebook page, Summer Solstice Yoga in the Park, and follow our posts. Wear a smile and bring your open heart and mind. Dress to be cool and comfortable for ease of movement. Silence all cell phones out of respect for the flow.
What to Bring:
A mat and/or a towel, a water bottle, money for food/juice/pops, etc. A folding chair and blanket for a picnic post-flow.
Parking Info:
Parking at Drew Park is limited, but there are plenty of side streets all around to find a spot. We suggest you make it an even more active afternoon by biking or walking to the park. A great idea is to park at the Civic Center and walk along the lakefront to Drew Park. When the event is over, you will be rewarded with a beautiful Summer Solstice sunset stroll along the lake back to your car!
This is a collective grassroots effort to educate the community about yoga, mindfulness, and meditation. It is made possible by the City of Lake Charles, For the Love of Chuck, and Southern Janicorp, LLC.
For more information about participation or vendor information please contact Adelaide Saucier via email: adelaideasana@gmail.com.