Casey Chesnutt - Wine Wednesday at Crust Pizza
Crust Pizza Co.
3479 Nelson Rd

Lake Charles, LA 70605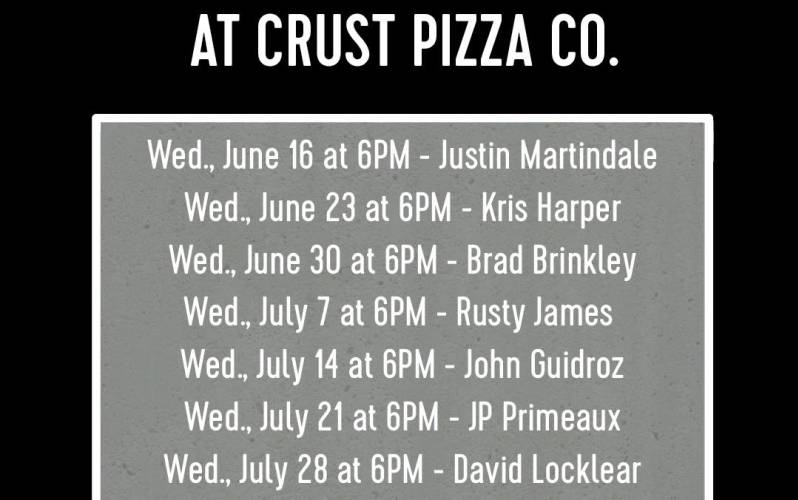 Wine Wednesday at Crust Pizza just got even better. Celebrate the halfway point of the workweek and head to Crust Pizza featuring live music every Wednesday along with half-price wine (glass or bottle) with the purchase of an entrée.
Crust Pizza Music Calendar:
Wed, 6/30: Brad Brinkley
Wed, 7/7: Rusty James
Wed, 7/14: John Guidroz
Wed, 7/21: JP Primeaux
Wed, 7/28: David Locklear
Wed, 8/4: Casey Chesnutt
Artists interested in performing at Crust Pizza please call 409.363.2627.