Emergency Food & Shelter Grant Deadline
United Way of Southwest Louisiana
815 Ryan Street

Lake Charles, LA
Presented By:

United Way of Southwest Louisiana

Dates:

January 27, 2021

Location:

United Way of Southwest Louisiana

Time:

4:00 PM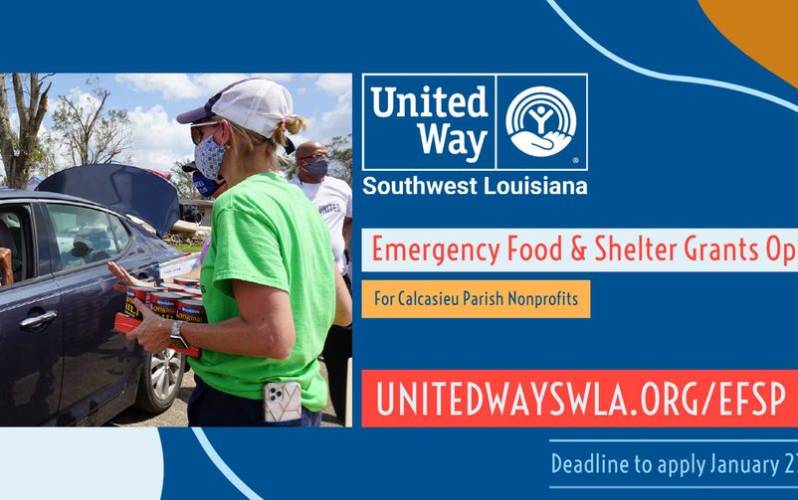 United Way of Southwest Louisiana is accepting grant applications from nonprofits assisting residents in Calcasieu parish with food and/or shelter. The federal grant is available for distribution in Calcasieu parish and applications must be submitted by January 27, 2021 at 4:00 pm.
The Emergency Food & Shelter FEMA Board has allocated Phase 38 funds of $96,185 to supplement emergency food and/or shelter programs in Calcasieu parish. Appropriated by Congress, these funds help meet the needs of hungry and homeless people across the country based on population, unemployment and poverty rates.
Nonprofit organizations may apply by submitting an application to United Way of Southwest Louisiana by 4:00 pm on January 27, 2021. Criteria for funding requires the organization to fill all of these qualifications: nonprofit governed by an upaid board, have a qualified accounting system with annual audits, practice non-discrimination, have a DUNS number, be assisting Calcasieu parish residents and demonstrate a proven capacity for administering local emergency food and/or shelter programs.