Gridiron 47
Lake Charles Civic Center
Presented By:

Advertising & Press Club of SWLA

Dates:

July 27, 2019

Location:

Lake Charles Civic Center

Time:

6:00 PM to 10:00 PM

Price:

$60 person, $500 table of 8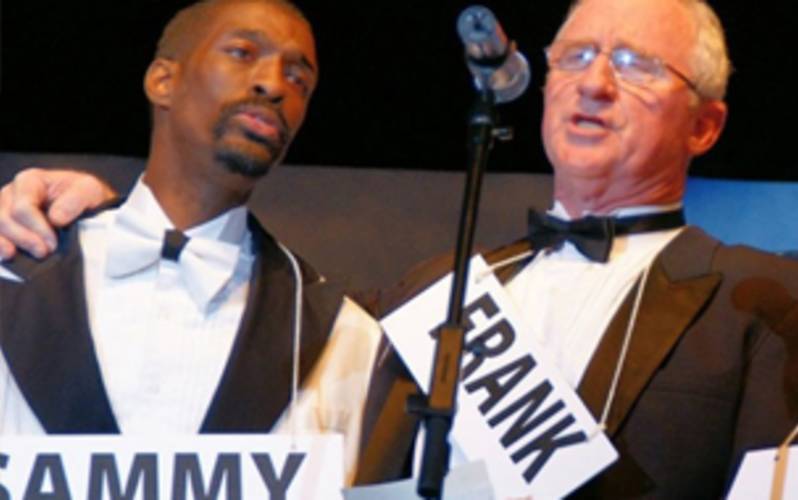 The Gridiron Show takes place Saturday, July 27, 2019 in the Lake Charles Civic Center's third floor Buccaneer Room. Come join us at 6:00 pm to network and enjoy a catered buffet and cash bar, which will remain open throughout the evening. Then enjoy some of the best entertainment in town beginning at 7:30 pm.
Gridiron, the annual night of skits, songs and laughter, is the show that the American Press called "the 'Saturday Night Live' of Southwest Louisiana." It's a local tradition! The fundraiser pokes fun at local and state newsmakers and the media through skits, songs, monologues and videos. Proceeds from Gridiron benefit scholarships at McNeese State University and Sowela Technical Community College.
You'll enjoy spoofs of "7News Sunrise"; the Lounge Ladies singing duo, the aggrieved hillbilly wife Lurlene, and her foul-mouthed Cajun husband Cletus.
Songs, which are parodies of popular tunes rewritten about local news headlines and performed live by club members. Videos of the area's "notorious" happenings and more.
Brett Downer, Ad & Press Club president, is the director of the show. Heather Partin is assistant director and Pam McGough is producer.
The Ad & Press Club is Southwest Louisiana's oldest organization for communications professionals. Gridiron is the longest continuously running entertainment event in Southwest Louisiana.
Gridiron also awards the ersatz "Pan Award" as a joke prize to the local person who gets "panned" the most in the show. Last year's recipient was longtime Ad and Press Club member Ruthie Broussard, 94, who has performed in all 46 Gridiron shows.
Tickets for the show are $60 per person and $500 for a table of eight.
Seating is limited. No tickets will be sold at the door.
For tickets, reserved tables, or sponsorships, visit the Ad and Press Club's Facebook page, gridironswla.com or email gridironshow@yahoo.com.