Handel's Messiah
McNeese State University, Bulber Auditorium
4205 Ryan Street

Lake Charles, LA 70605
Presented By:

Lake Charles Messiah Chorus

Dates:

December 5, 2021

Location:

McNeese State University, Bulber Auditorium

Time:

3:00 PM

Admission:

Free and open to the public.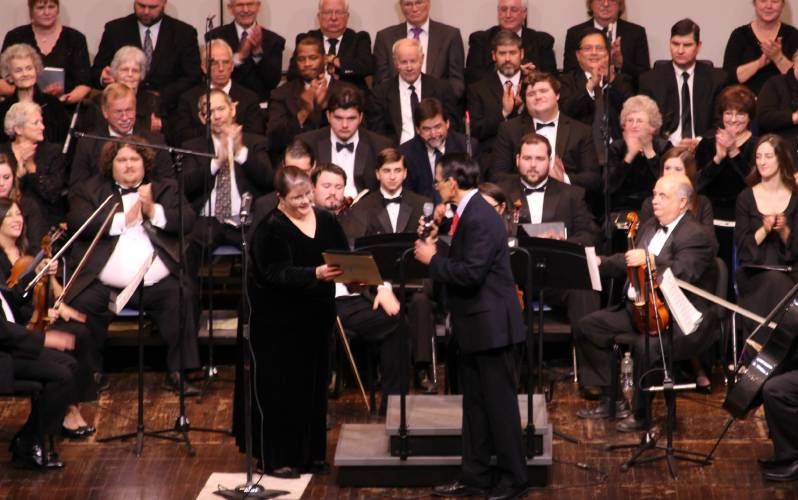 A beloved Lake Charles holiday tradition, the 80th annual performance of George Frederick Handel's "Messiah" will take place on Sunday, December 5, 2021, at 3 p.m. in McNeese State University's F.G. Bulber Auditorium. The event is free and open to the public.
 
As the City's official kick-off to the Christmas season, you can enjoy 100 voices singing the most popular selections from this moving work. Soloists from McNeese's music program, a live orchestra, and renowned musicians will participate in the performance.
For more information, visit www.lcmessiah.org or visit us on Facebook.
For those wishing to participate in the choir, please refer to the rehearsal schedule below. Regular Rehearsals will be held from 6:30pm-8pm on the following dates (please attend 2):
November 1
November 9
November 16
November 29
Dress Rehearsal: December 4
Please follow the link to register or you can register in person at the first rehearsal. 
Click here to register as a Messiah Chorus participant.