Larry Schuh: Retrospective
1911 Historic City Hall Arts & Cultural Center
1001 Ryan Street

Lake Charles, LA 70601
Dates:

July 24, 2021 - September 4, 2021

Recurrence:

Recurring weekly on Tuesday, Wednesday, Thursday, Friday, Saturday

Time:

10:00 AM to 6:00 PM

Admission:

Free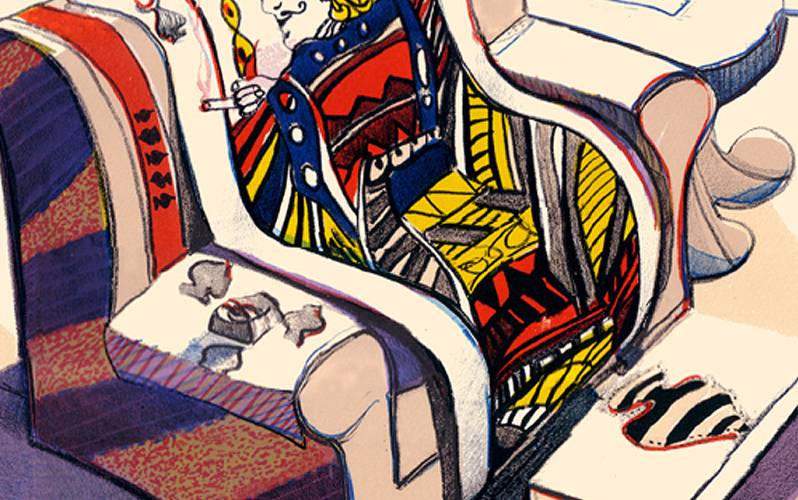 A new exhibition "Larry Schuh: Retrospective" will open at Historic City Hall on Saturday, July 24. Schuh, a local artist and McNeese State University professor of studio art and printmaking, will have over 90 works on display from his private and museum collections.
This comprehensive retrospective covers his life's work during the years 1977 to 2020. The collection displays the professional beginnings of his work in college, progressing to diverse artworks created during his time as a college instructor and independent artist. It will be on display in the third-floor gallery through Saturday, September 4. A gallery talk featuring the artist is planned for Wednesday, August 25 at 5:30 p.m.
While visiting the center, be sure to see the nationally-traveling exhibition "A New Moon Rises" in the first-floor gallery, which features 51 large-scale and highly detailed photographs of the moon taken by the LROC between 2009 and 2015. These images reveal a dynamic place with impact craters, recent volcanic activity, and a crust fractured by the shrinking of a still-cooling interior. The images provide unique views of the lunar surface that not only help answer questions about the moon's formation and evolution but reveal stunning landforms both alien and familiar. The exhibition was organized by the Smithsonian Institution Traveling Exhibition Service (SITES).
Black Heritage Gallery will host a closing reception for "Obama: An Intimate Portrait" on Saturday, July 31 from 5 to 7 p.m. A collection of 50 photographs of Barack Obama's presidency, these works were taken by Chief Official White House Photographer Pete Souza. Souza is famous for first photographing former President Ronald Reagan.
Finally, a collection of local artists' work will also be on view in the Gallery by the Lake on the second floor. "Amy Deland: Rising Above" comes to a close on Saturday, August 7.
Historic City Hall has resumed normal business hours, Tuesday through Saturday, 10 a.m. to 6 p.m. Admission is free. Following Louisiana's COVID-19 guidelines, visitors are encouraged to wear masks and use hand sanitizer, which is located throughout the building. Charlestown Farmers' Market is open on Bilbo Street behind the center every Saturday 8 a.m.-noon. For more information, please call 491-9147 or visit www.cityoflakecharles.com.
View Details

1001 Ryan Street, Lake Charles, LA 70601