Mardi Gras Madness 5k
Corner of Lakeshore Drive and Gill Street
Dates:

February 23, 2020

Time:

2:30 PM

Price:

$25 to enter race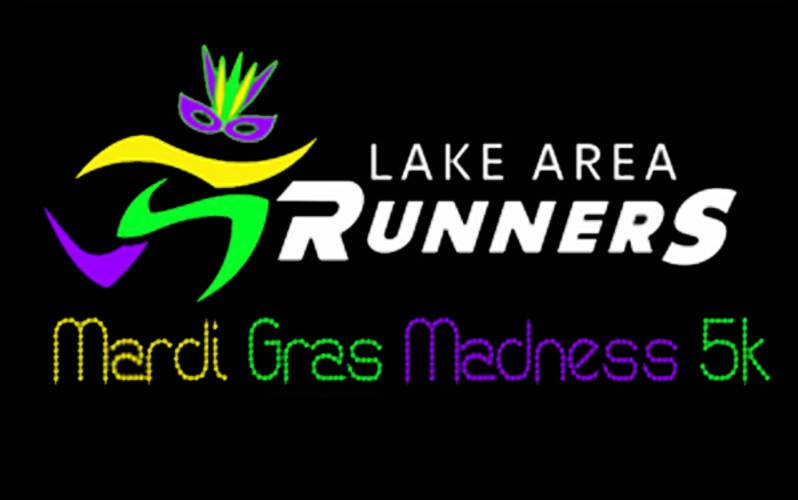 Mardi Gras Madness 5K Run
Race Start Time:  2:30 pm
The start of the race is at the Police Jury Parking lot (the corner of Lakeshore Drive and Gill Street). It is a point to point race that coincides with the Mardi Gras Children's Parade route. The course runs down the Mardi Gras Parade route just an hour before The Children's Parade. Can't beat the crowd support on this one. At the finish we'll have boudin, King cake, music, and beverages!
We are asking everyone to please park at Albertson's on Sale Street and we will bus everyone to the start of the race. There is no charge for the bus.
The race starts at 2:30pm, so participants need to be at Albertson's (which is the end of the race) in ample time to catch the last bus, which will probably run at about 2:10pm. Traffic is THICK so we have to allow plenty time for the bus to get through.