McNeese Choir Concert
The dates for this event have passed. Please check back again for new dates.
Tritico Theatre, McNeese State University
340 E. Sale Road

Lake Charles, LA 70609
Dates:

November 15, 2016

Time:

7:30 PM

Admission:

Free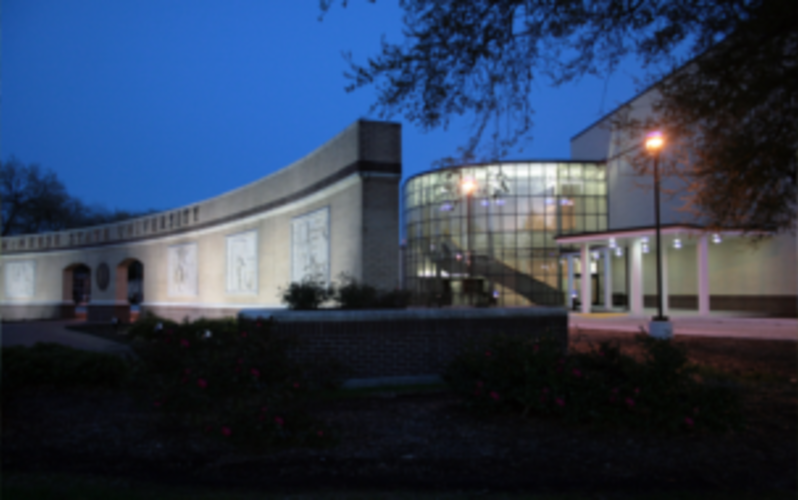 The McNeese State University Department of Performing Arts will present the McNeese Choirs and Ensembles in a free concert at 7:30 p.m. Tuesday, Nov. 15, in Tritico Theatre located in the Shearman Fine Arts Annex.
Choirs and ensembles are under the direction of Darryl Jones, director of choral activities. McNeese student pianist Andrew Steiner will accompany Concert Chorale, Bonnie Randel will accompany the Chamber Singers and Mark Henry will accompany the Men's and Women's Ensembles.
Women's Ensemble will perform: "Fecit potentiam" from "Magnificat" by Porpora, "Sililiza" by Papoulis, "My November Guest" by Baas, "All My Trials" by Walker and "Veni, Veni Emmanuel" by Trotta.  In addition to Mark Henry on piano, this ensemble will be assisted by students Kyle Mincks, Patrick Thomas and Jade Trahan on percussion for the Papoulis and Trotta selections and Kathleen Evans, music teacher at Oak Park Middle School, on cello for the Baas selection.
Concert Chorale will feature: "Bonse Aba" by Andrew Fischer, "Qui sedes" by J. M. Haydn, "In dulci jubilo" by Dietrich Buxtehude, "Dance Today With Joy" by Vijay Singh, "Voices of the Night" by Donna Gartman Schultz and " I Sing Because I'm Happy" by Rollo Dillworth. Chorale will be assisted by students Stephanie Vidrine and Jeremi Edwards on flute and Dallas Lauderdale on bassoon for the Buxtehude selection and oboist Matthew Duplantis for the Schultz selection.
Men's Ensemble will perform: "Break of Day" by Trotta, "Dominus Vobiscum" by Narverud, "She Walks in Beauty" by Koppin, "Song of Peace" by Persichetti, "Tarantella" by Stroope and "Leading Men:  Songs That Stopped the Show" arranged by Mac Huff.  The ensemble will be assisted by student Duplantis on oboe for the Trotta and Koppin selections.
Chamber Singers will feature: "A Jubilant Song" by Farthing, "To Musique"by Dickau, "The New Moon"by Childs, "O Nata Lux" and "Veni, Sancte Spiritus" from "Lux Aeterna" byLauridsen, " Let Everything That Hath Breath" by Ames and "And So It Goes" by Joel arranged by Bob Chilcott. Soloists will include Layton Bergstedt and MaryKate Core for the Ames selection and Bryce Louviere for the Joel selection.