Moss Bluff Christmas Parade and Christmas in the Bluff
Sam Houston Jones Parkway
Dates:

December 14, 2019

Location:

Sam Houston Jones Parkway

Time:

10 AM to 5 PM; Parade starts @ 2 PM

Price:

Free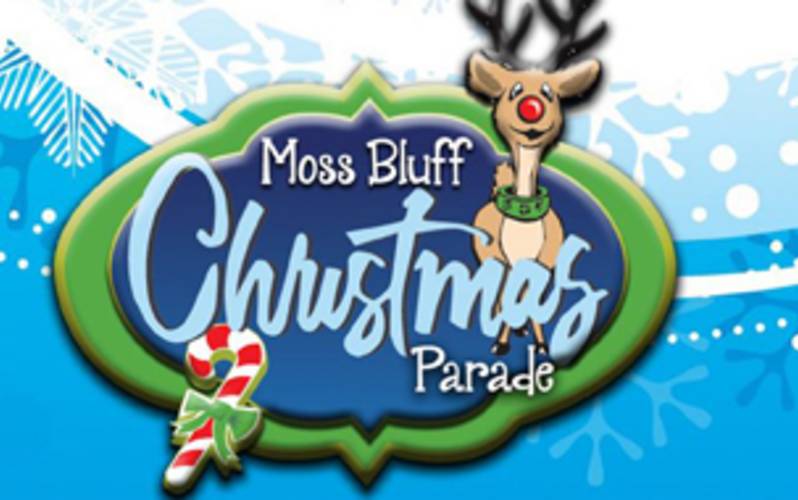 The Ward One Economic Development Board and the Moss Bluff Civic Club will sponsor the Moss Bluff Christmas Parade on Saturday, Dec. 14, at 2 p.m. in Moss Bluff. The parade will begin at Market Basket and travel along Sam Houston Jones Parkway and end at Sam Houston High School. Line-up will begin at 1 p.m. at Sam Houston High School.
"We want to encourage all area groups to get involved," said economic board president, Michelle McInnis. "We want the whole community to get involved, come in festive dress, or just come out and catch some goodies," McInnis said. Float Participation Forms are available on the websites and facebook.
In addition to the parade, we will be celebrating "Christmas in the Bluff" on Saturday, December 14th, from 10:00 am -5:00 pm at the Moss Bluff Recreation Complex. There will be crafts and vendors at the market, kid's activities and games, and a sweet shop. Hosted by the Moss Bluff Women's League, admission is free and open to the public.
For applications and more information visit www.mossbluff.webs.com or www.mossbluffcivicclub.webs.com or like us on Facebook.com/mossbluffcivicclub or Facebook.com/mossbluffeconomicboard; Facebook.com/mbwomensleague
For additional information contact:
Civic Club, Robert Landry, rlandry0@bellsouth.net
Economic Development Board, Michelle McInnis, mmacinthebluff@gmail.com
Women's League, Renee Bailey, mbwomesleague@gmail.com