Oak & Eden Bourbon Dinner Crying Eagle Brewing
Crying Eagle Brewing
1165 E. McNeese Street

Lake Charles, LA 70607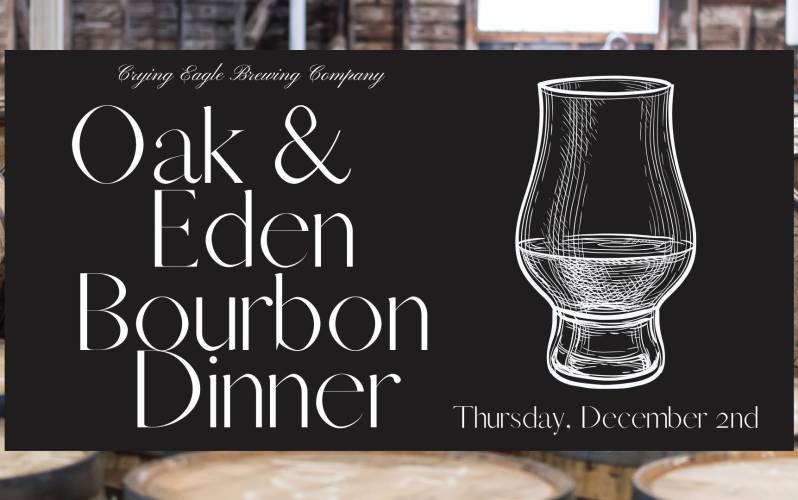 Please join us at Crying Eagle on December 2nd for a night filled with bourbon, craft cocktails, and exceptional food!
We recently collaborated with Oak and Eden Bourbon to create a whisky hand crafted by our team here at Crying Eagle. With just as much love poured into this bourbon as we do our brews, we felt it deserved to be showcased.
On this evening we will take through our process of creating this spirit, hosted by our in-house specialists Amber Jay and Matthew Kaub. Let them guide you through this one of a kind tasting experience. There will be an hors d'oeuvre social followed by a whiskey tasting. Then you will be seated for a four course dinner service paired with hand crafted cocktails, each showcasing the range of the whiskey.
There are two available time slots with very limited seating.
Slot A - 6pm-7:30pm
Slot B - 8pm-9:30pm