Postponed: BANNERS SERIES: "90 Lies an Hour" By Paul Strickland
Central School Arts & Humanities Center
809 Kirby St.

Lake Charles, LA 70601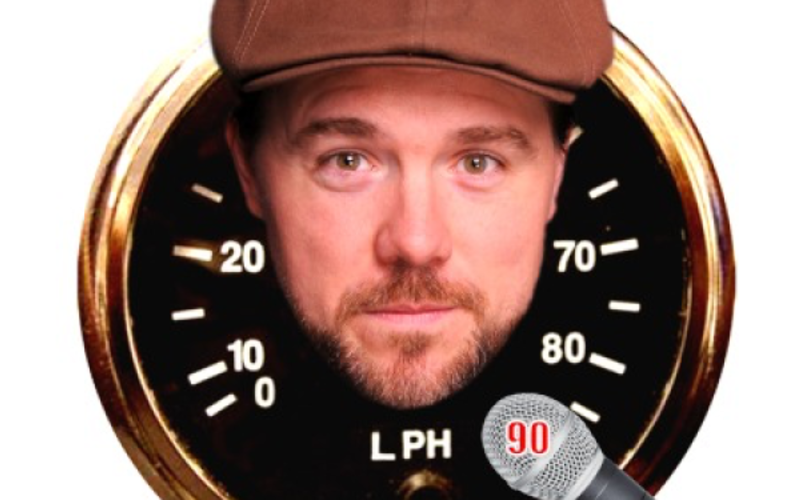 [Updated: 03.16.2020 - Event Postponed]
Cultural Season 2020 has been postponed, with official cancellations now confirmed for the upcoming events featuring the Flying Balalaika Brothers and Jeff Boyer's Big Bubble Bonanza. Stay tuned to our website and Facebook ("Banners at McNeese State University") for updates on other shows, which will be considered on an individual basis as the situation continues.
Team Banners greatly appreciates your understanding and support. We look forward to the next time we cross paths in the lobby, and until then, stay safe!
===
Multi-award-winning storyteller Paul Strickland brings to the Lake Area his original one-man show, "90 Lies an Hour", a hilarious and heartfelt collection of stories never heard outside of the trailer park until now.
Paul Strickland's Ain't True and Uncle False live in Big-Fib Trailer-Park cul-de-sac, which is a trailer-park in the shape of a cul-de-sac in a town called Big-Fib.
"It's a small community way down south... just off the coast of "factual." In fact, if you leave "factual" and head due south you'll pass "Big-Fib" on your way to "Bald-Faced." Obviously, if you get to "Bald-Faced"... you've gone too far."
Paul's song-filled tall-tale fantasy cycle "Ain't True & Uncle False," "Papa Squat," and "Tales Too Tall for Trailers" have sold out performances all over the continent.
A 10-time "Best of Fest" award recipient at Fringe Festivals, Paul won "Best Show" honors at the Orlando International Fringe Theatre Festival for "13 Dead Dreams of 'Eugene'". His tall-tale fantasy "Balls of Yarns" was one of 4 shows out of 227 at the Edmonton International Fringe Theatre Festival to be held over for two extra performances.
Paul writes jokes, stories and songs in Covington, KY – a town just off the coast of Cincinnati, OH.