Postponed: Louisiana Railroad Days Festival 🚂
The dates for this event have passed. Please check back again for new dates.
DeQuincy Railroad Museum Park
400 Lake Charles Ave.

DeQuincy, LA 70633
Presented By:

DeQuincy Federated Service League

Dates:

April 9, 2020 - April 11, 2020

Recurrence:

Recurring daily

Location:

DeQuincy Railroad Museum Park

Time:

Thurs. 5-11 p.m.; Fri. 3 p.m. -11 p.m.; Sat. 10 a.m.-midnight

Admission:

Free Admission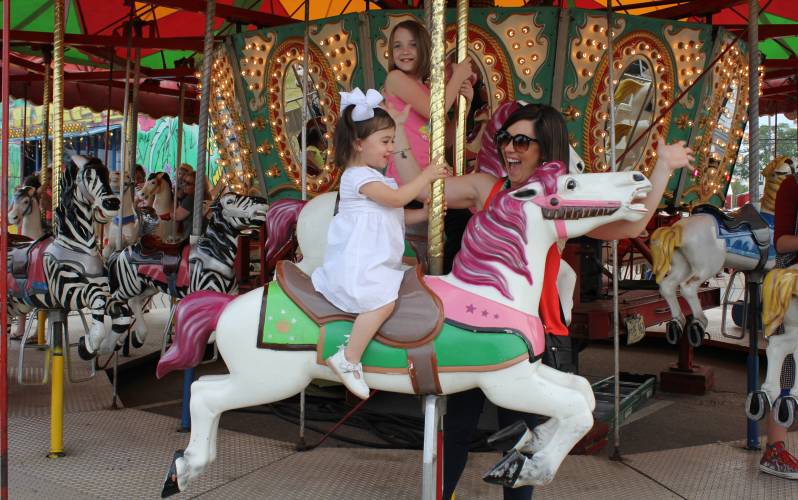 [Updated 3.18.20]
This event has been postponed to a later date.
The Louisiana Railroad Days Festival is a family orientated celebration of the railroad industry and the impact it had on the City of DeQuincy. Admission is free and it is an alcohol-free festival. There are rides, food booths, arts and crafts, free entertainment and contests. Come join in on the fun. 
Schedule of Events:
Thursday, April 9
5:00 PM Festival Opens
Food Booths Open
Carnival Rides Open
Frozen T-Shirt Contest
5:30 PM Bizarre Boxcar Contest
5:45 PM Introduction of Queens
6:00 PM Style Show
Featuring local clothing shops
7:00 PM Railroad Idol
11:00 PM Festival Closes
Friday, April 10
10:00 AM Festival Opens

Food Booths Open
Carnival Rides Open
Arts and Crafts Open
Music by Deep South Productions
Easter Egg Hunt at the Walking Path - Ages Pre-K thru 5th Grade
12:00 PM Parade Line-Up at Nichols
Bicycle Parade Line-Up
Model Train Show
1:00 PM Parade Begins at Nichols
1:45 PM Introduction of 2020 Railroad Festival Queens, Parade Marshall, and Club Woman of the Year
2:15 PM Look Alike Contest
2:45 PM Sondra Stark Dance Teams
3:30 PM Dawson Perkins
4:00 PM Ian Trahan
5:30 PM Gospel Night Featuring The Areno's
12:00 AM Festival Closes
Saturday, April 11
8:30 AM Cannon Ball 5K Run  Sponsored by Our Lady of LaSalette Youth 
9:00 AM Festival Opens
Carnival Rides Open
Museum Opens
Model Train Show
Arts and Crafts Open
10:00 AM Old Timers Reunion (Methodist Gym)
11:00 AM Recognition of Queens and Visiting Dignitaries
12:00 PM Rosedown Rockers
2:00 PM The Main Entrée'
4:00 PM Joe Harmon & The Harmonics
6:00 PM Guilty the Band with Tod Stark
8:00 PM  ** Gyth Rigdon **
9:30 PM Music by Deep South Productions
11:00 PM Festival Closes