Those Who Teach, CAN: Calcasieu Parish School Board Art Educator Exhibit
1911 Historic City Hall Arts & Cultural Center
1001 Ryan Street

Lake Charles, LA 70601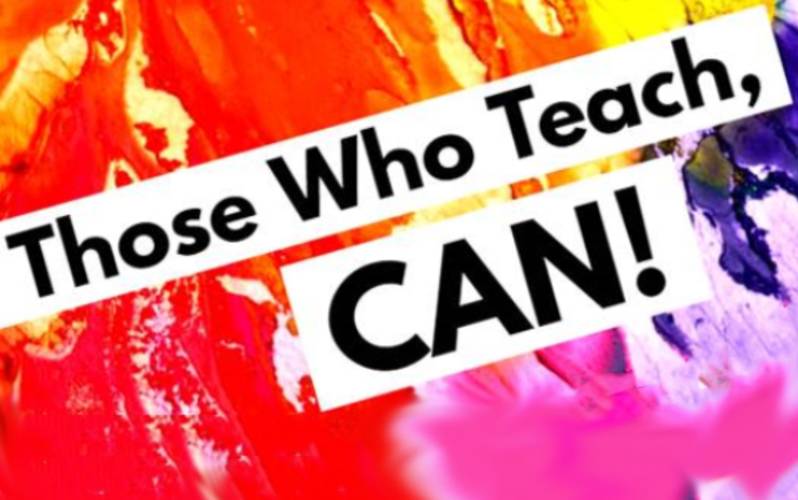 "Those Who Teach, CAN: a Calcasieu Parish School Board Art Educator Exhibit" 
Will Open at Historic City Hall Arts and Cultural Center
Lake Charles, LA—Historic City Hall Arts and Cultural Center will host an opening reception for an exhibition featuring the work of sixteen Calcasieu Parish School Board art educators on Friday, June 14 from 5:30 to 8 p.m. The title of the show is "Those Who Teach, CAN!"  The reception is open to the public with free admission, and refreshments will be served. The exhibition will be on display through July 24.
Featured art educators include Jody Burgin, Lisa Myers Cupit, Julie Dallas, Kasey Damiata, Mary Donaldson, Julie Groth, Elizabeth Guinn, Ariel Jueschke, Charlene Kaough, Debbie Lavergne, Pat Love, JoAnn Mayo, Laura Moreau, Sally Patin, Jessica Woolmington and Bobbi Yancey.
"This show demonstrates the skill and imagination of our Calcasieu Parish teachers and is diverse in its range of media. The exhibit reminds us just how lucky we are to have this extraordinary group of artists in our community and in our classrooms," said Matt Young, Director of Cultural Affairs at Historic City Hall Arts and Cultural Center. "It is a tribute to those teachers who work so hard day in and day out, trying to find balance in serving their students while maintaining their own creative work."
While visiting Historic City Hall, do not miss "Louisiana Proud: The Cajun Experience" which features the work of master artist Darrell Chitty. "Broken Time: Sculpture by Martin Payton," a sculpture exhibit, is also on view in the third floor gallery through July 6.
Historic City Hall is open Monday through Friday, 10 a.m. to 5 p.m. and Saturday, 10 a.m. to 2 p.m. Admission is free. Charlestown Farmers' Market is open on Bilbo Street behind the center every Saturday 8 a.m.to noon. For more information, please call 491-9147 or visit www.cityoflakecharles.com.
View Details

1001 Ryan Street, Lake Charles, LA 70601