Twofold: Lake Charles Legends
1911 Historic City Hall Arts & Cultural Center
1001 Ryan Street

Lake Charles, LA 70601
Dates:

February 7, 2020 - April 10, 2020

Recurrence:

Recurring weekly on Tuesday, Wednesday, Thursday, Friday, Saturday

Time:

Tuesday - Saturday: 10 AM to 6 PM

Price:

Free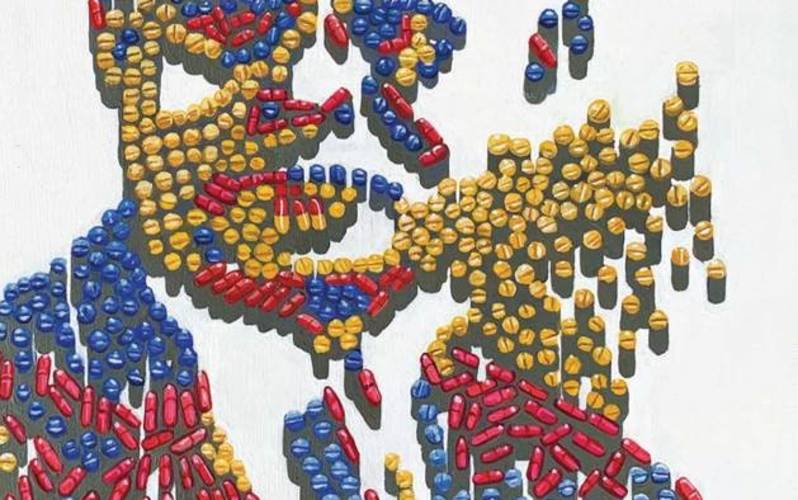 "Twofold: Lake Charles Legends" will open at Historic City Hall Arts & Cultural Center on Friday, February 7. The exhibit showcases the contributions of fifteen of the City's most notable figures including world-class cardiac surgeon Dr. Michael DeBakey and nationally known R&B and jazz singer/pianist Nellie Lutcher. It was curated by the Arts and Humanities Council of Southwest Louisiana and will be on view through April 10.
Other Hall of Famers include civic and business pioneer Reginald Ball, Sr.; esteemed artist/sculptor Lynda Benglis; Major League Baseball two-time World Series champion Alvin Dark; literary genius Andre Dubus; Grammy award-winning accordionist and record producer Queen Ida Guillory; and the first African American woman to be appointed judge of the U.S. District Court, Judge Norma Holloway Johnson.
Tony Kushner, award-winning playwright, author and screenwriter, and Clarence John Laughlin, revolutionary surrealist photographer, also made the list. Others include Senator Willie Mount, Lake Charles' first female mayor; pioneer pharmacist George Pryce; Lake Charles early settler and namesake Charles Sallier; and Founder of Gold Band Records Eddie Schuler. The last figure represented in the exhibition is Lucinda Williams, a Grammy award-winning rock, folk and country music singer, songwriter and musician.
Meagan Green, a local artist who serves on the Council's board of directors, identified fifteen local artists to participate in the show. "This exhibition is just as much about celebrating our local artists as it is about highlighting our rich history. The talent that we have in southwest Louisiana is truly unheard of, and I was shocked at how quickly each of the artists agreed to help. The pairing of artists with legends was the inspiration for the show's title: Twofold. The final result is a community's portrayal of many of its most heroic residents," she said.
Each artist was asked to create an abstract piece of work that visualizes each Legend's life's work. Artists featured in the show include Rex Alexander, Melinda Antoon Cormier, Matthew Duplichain, Meghan Fleming, Meagan Green, Erik Jessen, Lindsey K. Johnson, Heather Ryan Kelley, Devin Morgan, Eddie Mormon, Lydia Powers, Lisa Reinauer, Lynn Reynolds, Sajeela Siddiq and Patsy Zwahlen.
Black Heritage Gallery, which is located in Historic City Hall on the second floor will also open an exhibit by Alicia Johnson Black on that evening. A joint reception for "Twofold: Lake Charles Legends" and "The Evolution of Black Hair" is planned for Friday, February 7 from 5:30 to 8 p.m. Admission is free, and refreshments will be served.
While you're visiting the Center, be sure to see "American Visionary: The Life and Times of JFK" in the third floor gallery. This exhibition features the work of 77 rarely seen photographs of JFK and Jackie. Gallery by the Lake's "Color Crescendo" is on view in its second floor gallery, as is Kevin Leveque's "Why I Paint." All three shows will hang through March 28.
Historic City Hall is open Tuesday through Saturday, 10 a.m. to 6 p.m. Admission is free. Charlestown Farmers' Market is open on Bilbo Street behind the center every Saturday 8 a.m.-noon. For more information, please call 491-9147 or visit www.cityoflakecharles.com.
View Details

1001 Ryan Street, Lake Charles, LA 70601