"Why I Paint" by Kevin Leveque
1911 Historic City Hall Arts & Cultural Center
1001 Ryan Street

Lake Charles, LA 70601
Presented By:

1911 Historic City Hall Arts & Cultural Center

Dates:

January 24, 2020 - March 28, 2020

Recurrence:

Recurring weekly on Tuesday, Wednesday, Thursday, Friday, Saturday

Time:

Tuesday - Saturday: 10 AM to 6 PM

Price:

Free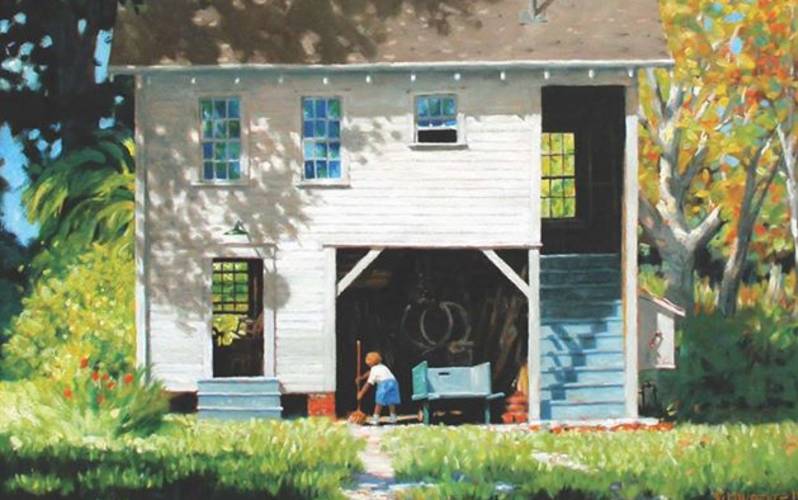 Beginning on Friday, January 24, Historic City Hall Arts and Cultural Center will exhibit the work of Lake Charles artist Kevin Lawrence Leveque in a brand new show titled "Why I Paint."  The opening reception will be held from 5:30 to 8 p.m. and is open to the public with free admission.
Leveque studied fine art under scholarship at Art Center College of Design in Los Angeles, California. After years of traveling abroad and in the U.S., he moved back to his lovely hometown, Lake Charles, Louisiana, where the artist explains he "lives to paint."
"I paint the poetic landscape where field meets stream, forest touches sky, and prairie runs to the ocean," said Leveque. "Good people work their land and love their homes. The weather has many moods. Its power and beauty command our attention. Great storms and gentle rain help shape the land. Nature has a story to tell to those who will listen."
Complementing his landscape painting, is a newer endeavor, figurative art. Winsome young women are simplified in form, often with their silhouette as a bold element in the composition. The women are set in sentimental and domestic scenes. Some compositions, both landscape and figurative, recall the unique style, unusual color palette and dreamy quality of great illustrator Maxfield Parrish.
While visiting the Center, be sure to see "American Visionary: The Life and Times of JFK" in the third floor gallery. This exhibition features the work of 77 rarely seen photographs of JFK and Jackie. Gallery by the Lake's "Color Crescendo" is on view in its second floor gallery, as is Black Heritage Gallery's "Remembering the Help."
Historic City Hall is open Tuesday through Saturday, 10 a.m. to 6 p.m. Admission is free. Charlestown Farmers' Market is open on Bilbo Street behind the center every Saturday 8 a.m.-noon. For more information, please call 491-9147 or visit www.cityoflakecharles.com.
View Details

1001 Ryan Street, Lake Charles, LA 70601