World Famous Cajun Extravaganza and Gumbo Cook-off
The dates for this event have passed. Please check back again for new dates.
Lake Charles Civic Center (Convention/Entertainment Center)
900 Lakeshore Drive

Lake Charles, LA 70601
Dates:

February 22, 2020

Time:

8:00 AM to 2:00 PM

Admission:

$5 (Children 5 & Under are free)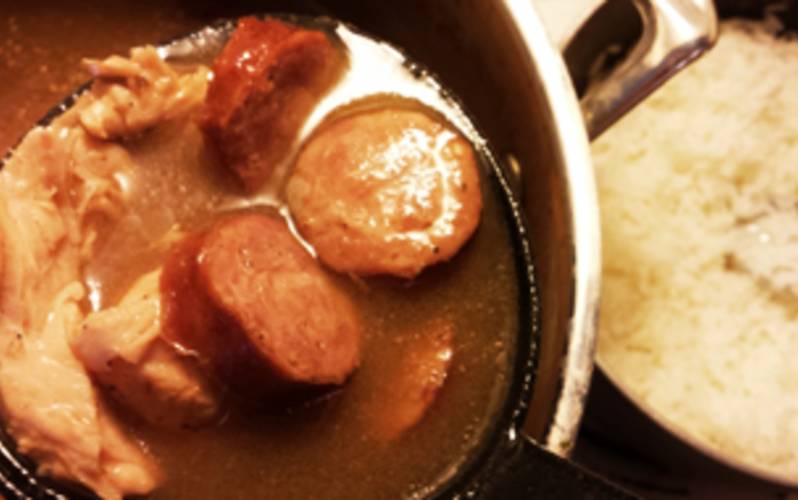 Enter the Gumbo Cook-Off- Annual World Famous Mardi Gras Gumbo Cook-Off Entry Form
The public tastes from every pot of chicken and sausage, seafood or wild game gumbo in a hot contest of more than 60 teams on Saturday, Feb. 22, at the Lake Charles Civic Center Exhibition Hall from 8 a.m. – 2 p.m.
Amateur and professional teams will stir up hundreds of gallons of rich, spicy gumbo and serve it at the Cajun Extravaganza and Gumbo Cook-off, which is a Mardi Gras tradition among krewes, professionals and amateurs in Southwest Louisiana. The event is a must-be-there mix of award-winning food, floor-stomping music, and the down-home spirit of Mardi Gras.
Gumbo contestants begin cooking at 7:30 a.m. and judging is at 11:30 a.m., with gumbo, served immediately afterward until 1:30 p.m. In addition to scrumptious food, there will be festive music.
There are three categories: chicken and sausage, seafood and wild game, and there are amateur and professional divisions. Admission is $5, and gumbo-lovers will be able to sample from all the different gumbo pots.
Mardi Gras of Southwest Louisiana would not be possible without the help of generous sponsors including the Lake Charles/Southwest Louisiana Convention & Visitors Bureau, L'Auberge Casino Resort, Brookshire Brothers/Cormie's, Upscale Productions and Coushatta Casino Resort.
For more information on the Gumbo Cook-off, contact Katie Harrington at (337) 526-9009. For all other Mardi Gras events, visit www.swlamardigras.com or contact the Lake Charles/Southwest Louisiana Convention & Visitors Bureau at (337) 436-9588.
Get the App!
Want to know parade routes, times, and get notifications for different activities happening in Southwest Louisiana during Mardi Gras? Download the Southwest Louisiana Mardi Gras app on iTunes or the Google Play Store.