Top Fall Festivals in Lake Charles 🍂🎡
Known as the "Festival Capital of Louisiana," Lake Charles hosts more than 75 fairs, festivals, and celebrations each year. Here's a roundup of upcoming fall events you won't want to miss!

Gallery Promenade
Take a scenic drive of a different kind on this driving tour past diverse collections of art on display throughout Lake Charles. From sidewalks and public spaces to galleries and museums, you'll see the talents of local artists everywhere you turn. Some locations also offer performances, live music and food for those wanting to stop and stay awhile. (Sept. 27, 2019)
Learn more ►
Calca Chew Food Festival
Come "pass a good time" at this free annual celebration at Saint Margaret School in Lake Charles, featuring a bounty of Louisiana food, music, games, vendors, a silent auction and more. (Sept. 29, 2019)
Cal-Cam Fair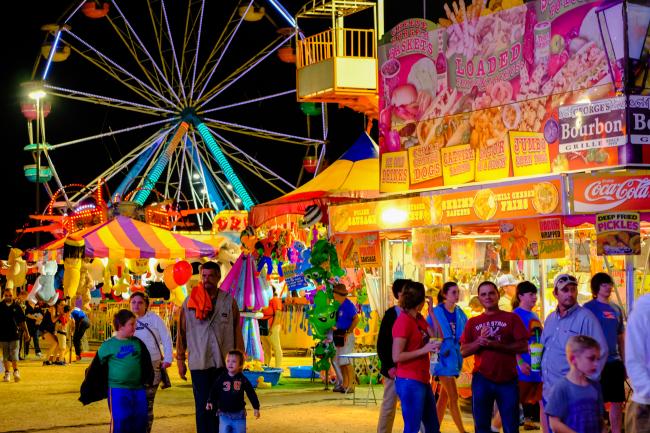 A favorite fall festival for almost 100 years, this annual celebration in Sulphur draws 15,000 visitors who enjoy carnival rides, games, entertainment, beauty pageants, craft contests, a livestock show and all kinds of food. Admission is $5, but children 10 and under get in free. (Oct. 10-13, 2019)
Rouge et Blanc Wine Festival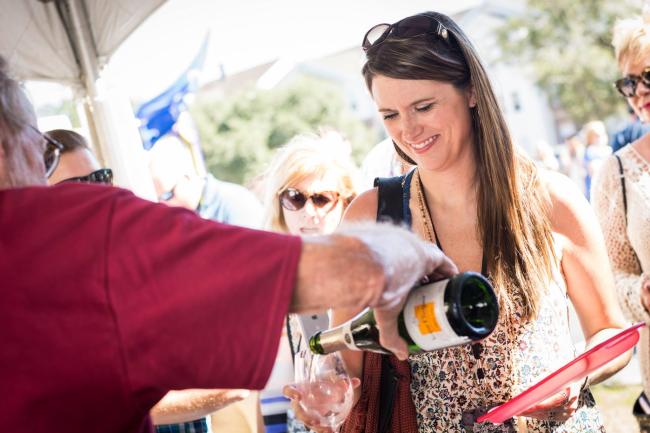 Sip and savor the flavors of fall at Southwest Louisiana's premier wine and food festival in downtown Lake Charles. More than 200 wines from around the world will be available for sampling, and local restaurants serve up delicious dishes to go with them. (Oct. 12, 2019)
Vinton Heritage Festival
Vinton City Park comes to life with the sights and sounds of fall during the town's annual heritage festival. In addition to plenty of food, live music, arts and crafts, there's also a petting zoo, free games and inflatable jumps for the kids. (Oct. 12, 2019) 
Chuck Fest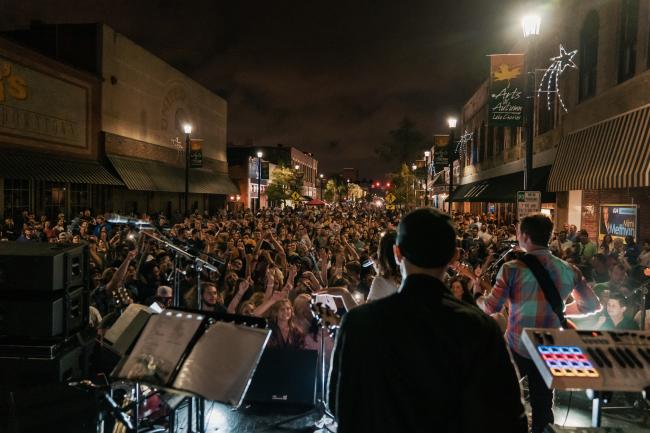 Chuck Fest keeps growing year after. A one-of-a-kind event for Lake Charles, that focuses on music, art, food, and the PEOPLE of Lake Charles. If you want to experience Lake Charles and the best it has to offer, this is the festival to attend! (Oct. 19, 2019)
ArtsFest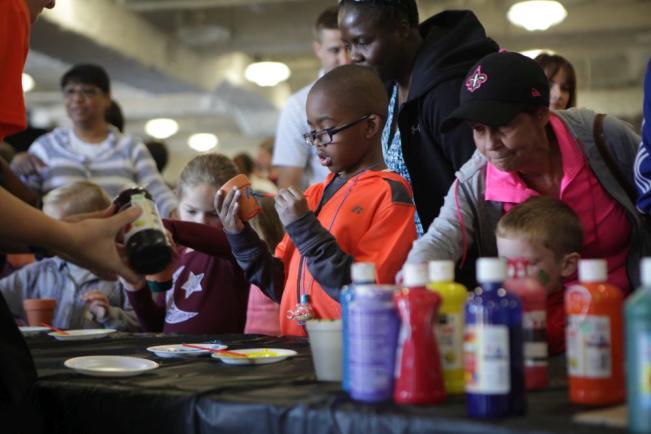 Designed especially for children, this free arts festival encourages creative expression through hands-on painting, drawing, sculpture and a variety of art projects. Local organizations host booths focused on various artistic themes – including one-on-one pottery lessons – and visitors can enjoy performances as part of the adjoining Culture Fest taking place here at the same time. (Oct. 19, 2019)
Culture Fest Louisiana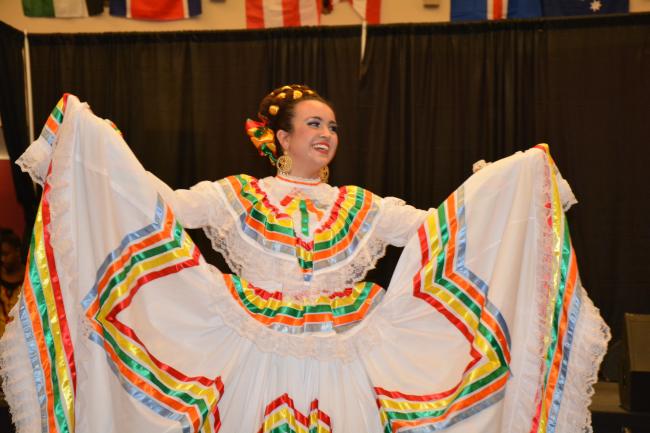 After kicking off with a "Celebration of Jazz" concert Friday night, this free annual celebration takes over the Lake Charles Civic Center Saturday with dozens of booths featuring a bounty of food, music, fashion, art, and performances celebrating the cultural and ethnic diversity of Southwest Louisiana and more than 25 countries. (Oct. 18-19, 2019)
Boudin Wars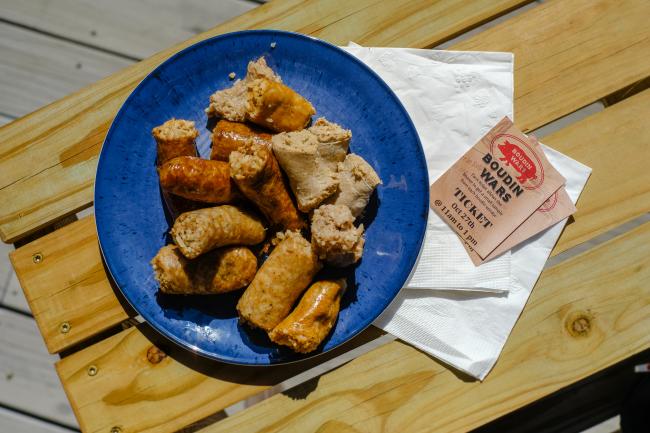 Which restaurant serves the best boudin in Southwest Louisiana? You'll find out at Boudin Wars, pitting local chefs against one another to compete for top honors. Your prize, however, is getting to sample their tasty recipes to see which one gets your vote! Tickets are limited for this popular event, which takes place at the Henning Cultural Center in Sulphur. (Oct. 26)
Southern Cast Iron Cook-Off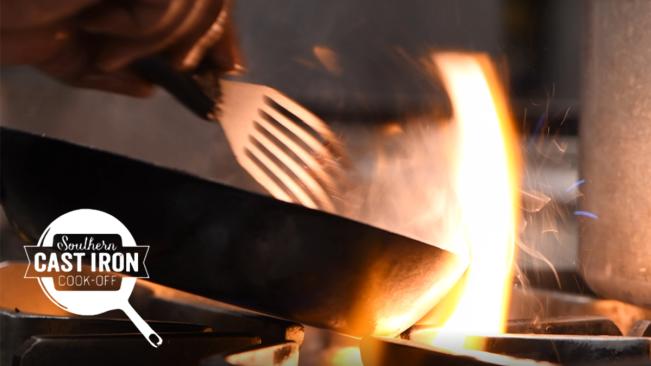 Keep the culinary theme going when the inaugural Southern Cast Iron Cook-Off welcomes those with a passion for travel, culinary adventures and all things cast iron. Amateur chefs will prepare original dishes on-site in a variety of categories for judging while cooking demos, food and drink booths, and live music (including headliner Craig Morgan!) add to the fun. Admission is $15 in advance or $20 at the door. Children 12 and under get in free. (Nov. 1-2, 2019)
Veterans Day Avenue of Flags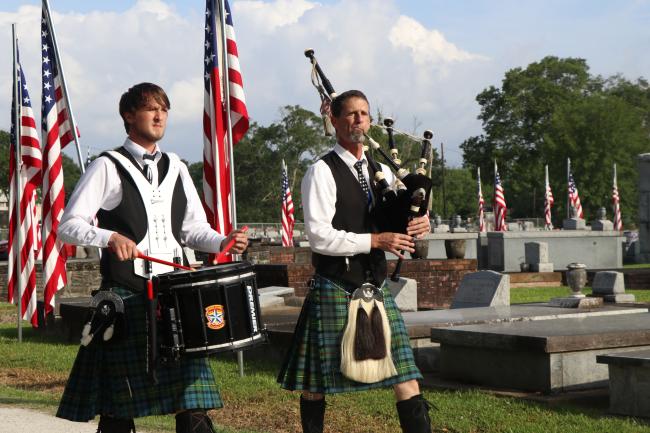 A Lake Charles tradition for more than 30 years, the Avenue of Flags is a stunning display of patriotism – and one of the largest displays of memorial flags in the United States. Hundreds of volunteers line countless flags along a path at Orange Grove-Graceland Cemetery to honor those who have paid the ultimate price for our country. A Veterans Day observance, parade, concert and other activities are also planned. (Nov. 11, 2019)
Smoke & Barrel
Smoke & Barrel is a one-of-a-kind event in Lake Charles, Louisiana, with something for adults and the entire family! There will be over 75 bourbons and whiskeys to taste along with BBQ from out-of-this-world pitmasters. Taking place under the beautiful oaks on the Calcasieu Parish Courthouse lawn in downtown Lake Charles, it will undoubtedly become one of the year's preeminent social events. Smell the savory aroma of oak and hickory. Taste expert BBQ from leading pitmasters from across the gulf coast, complemented by bourbon and whiskey from around the world. Hear the foot-stomping sounds of top regional bands. See creative artisans and craftsmen at the top of their game. Touch the unique culture of hospitality, cuisine, art, and music of Southwest Louisiana. (Nov. 16, 2019)
More Lake Charles Fairs & Festivals
Lake Charles and surrounding towns host a variety of events and celebrations all year long. Check out our full calendar of events or download our free Events app to learn more!
More Fall Festivals and Events