Best Holiday Light Displays in Southwest Louisiana
If your favorite thing about the holidays is seeing all the twinkling lights, you're in luck! Southwest Louisiana has some great places to see Christmas lights, and we've decided to "spotlight" a few. Grab a cup of hot cocoa and let's go!
Before you head out, please check links for updated information due to weather or schedule changes.
1.  Lake Charles Civic Center
900 Lakeshore Dr. | Lake Charles
Enjoy the Christmas Spirit and story of the 12 Days of Christmas with thousands of festive lights along the lakefront.  
2.  Shell Beach Drive.
Lake Charles
You'll fall in love with all of the lighted oak trees and historic homes along Shell Beach. 
3. Prien Lake Park
3700 West Prien Lake Rd. | Lake Charles
Beautiful all year-around, Prien Lake Park truly transforms during the holiday season. The extra-large Christmas tree is the perfect backdrop for a family photo.  This display can be enjoyed from afar or up close with a stroll on park paths.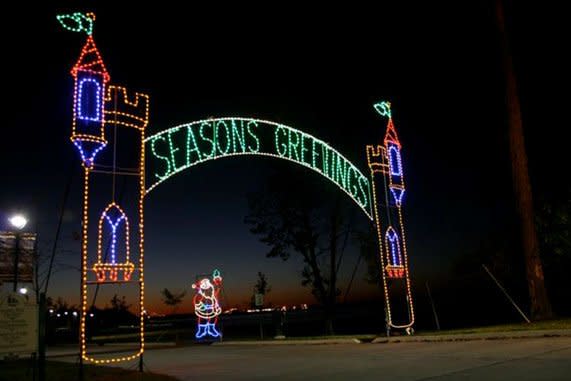 4.  Christmas on the Hill
2151 Lynn Trahan Road | Sulphur
Start a new family tradition with a visit to Christmas on the Hill.  This fantastic display of lights has been running since 2006, getting bigger and better every year! Tune your car radio to 100.1 FM to hear Christmas music that synchronizes to the display. Follow their Facebook page for updates.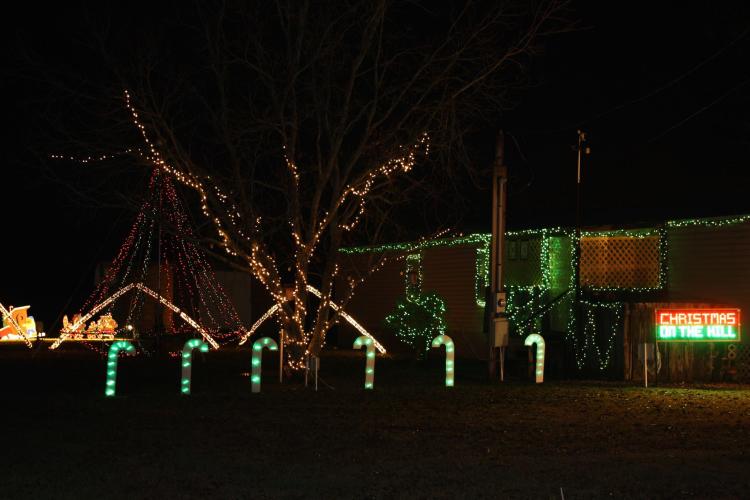 5.  Lawton Christmas Display
Choupique Road
A local favorite, the Lawton's Christmas Display is full of traditional Christmas characters. You might even get to visit with Santa Claus himself!
6.  Cruze's Christmas Light Show
2193 W. Armand St. | Moss Bluff
You'll find approximately 15,000 lights dancing at the Cruze's Christmas Light Show. Tune your car radio to 88.1 FM from 6 p.m. to 10 p.m. The show will run until December 31.
 

7. Pecan Street in Sulphur near the Henning Cultural Center
This quaint street in Sulphur looks like a scene out of a Christmas movie! Be sure to park at The Grove Park and walk down the street one way and up the other side of the street for the full, magical effect! Dec. 19, Pecan Street will have a Christmas event with hot chocolate and candy canes!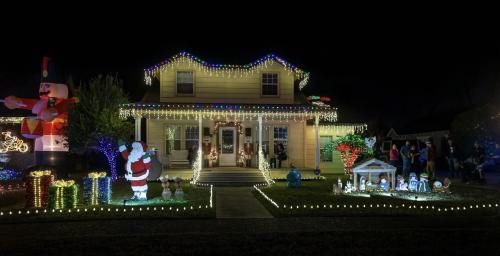 8. "Lake Charles Memorial Hospital Women's Campus Christmas Display"
Enjoy the "baby" themed Christmas display with original artwork by Susan L. Hebert of Dream in Color, LLC.  Art boards are double-sided and can also be viewed by driving through the parking lot. This project was funded by the LCMH Foundation to bring a bit of cheer to our community! Display is located on the corner of Nelson Rd and 1900 W. Gauthier Rd  (facing Nelson Rd)