Live Music Concerts in Lake Charles
In Southwest Louisiana, we love to celebrate, and one of the key components to a great celebration is MUSIC! The year is filled with a variety of music festivals, concert series, and events that are sure to get you up and movin' to the tunes of local and regional musicians.
Crying Eagle Concert Series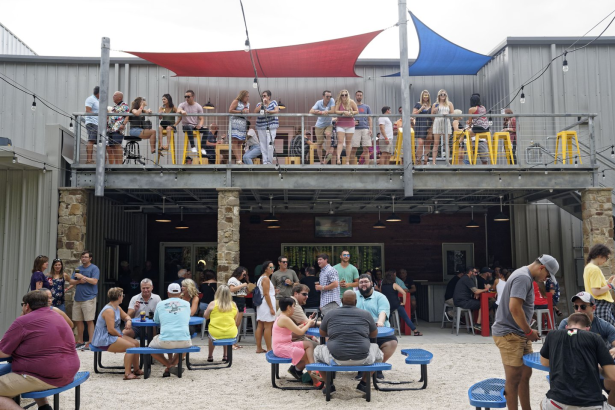 April 20, May 18, June 22, July 27, August 24 & September 21
Get ready for good beats and great eats while you kick back and relax with your friends at Crying Eagle Brewing Company. The Crying Eagle 2019 Concert Series features a great act every month from April to September including names like the Rebirth Brass Band from New Orleans, Gyth Rigdon as seen on The Voice on #teamBlake, the ever popular Bag of Donuts, Zydeco musician Rusty Metoyer, and others!
Crying Eagle Concerts:
L.A. Roxx   |   Rebirth Brass Band   |   Gyth Rigdon
Bag of Donuts   |   Rusty Metoyer   |   Lost Bayou Ramblers
Groovin at the Grove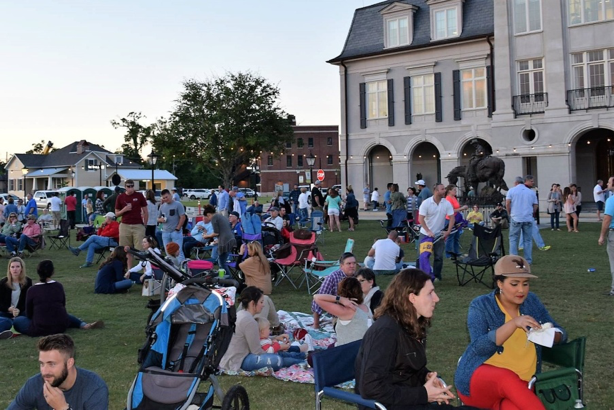 May 2, 2019
Groovin at the Grove is the newest concert series in the Lake Area. The concerts will be on the Great Lawn, located in the center of the neighborhood next their Estuary and Contraband Bayou, the first Thursday of March, April, and May in 2019. There will be food trucks, drinks from local vendors, and tons of fun for the family! We encourage everyone to bring a blanket or lawn chair to enjoy the music. Street and Lot parking is available throughout the neighborhood.
Groovin at the Grove Concerts:
Mamou Playboys   |   Wayne Toups   |   Flamethrowers
Downtown at Sundown
May 17, 24, 31 & June 7, 2019
Downtown at Sundown is a "can't miss" event in Lake Charles. This annual outdoor music and art event is held in downtown Lake Charles and features a different local or regional artist for each concert, performing favorite music genres of the region such as Cajun, Zydeco, swamp-pop, and classic rock. The event also offers food and beverage booths, table-top galleries, art sales, and activities for kids.
Downtown at Sundown Concert Series Details ►
Live at the Lakefront
March
Live at the Lakefront is a free annual concert series presented by the Arts & Humanities Council of SWLA, the City of Lake Charles, Deep South Productions, and Hancock and Whitney Bank. It will be held the last three Fridays in March: the 15th, 22nd, and 29th and will feature different bands each week.
Live at the Lakefront Concert Series Details ►