Lake Charles Carriages
Lake Charles
Seawall at 900 Lake Shore Drive

Lake Charles, LA 70601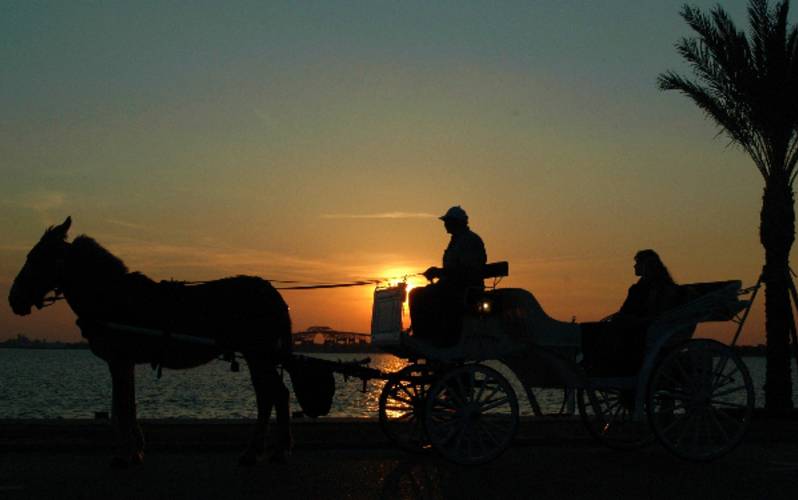 We are a full-service carriage company offering mule-drawn carriage tours, wedding rides, and service for special events. We are locally owned and operated, with a 15-year history in the downtown Lake Charles area. From our beginnings with one mule and one carriage to offering a fleet of carriages and ride options today, our focus has been and continues to be on providing the best possible experience to our customers.
We operate year-round with Christmas being our busiest season. As such, we try to give our mules a bit of a vacation from January to February and are available on a reservation only basis.
Click here for a list of tours/rides and pricing.
General

Hours of Operation:

January - February: By Reservation Only March - December: Mon-Thurs: CLOSED Fri: 5:00PM - 11:00PM Sat: 3:00PM - 11:00PM Sun: 11:00AM - 6:00PM *We may be available to accommodate special reservations outside of normal operating dates and hours.