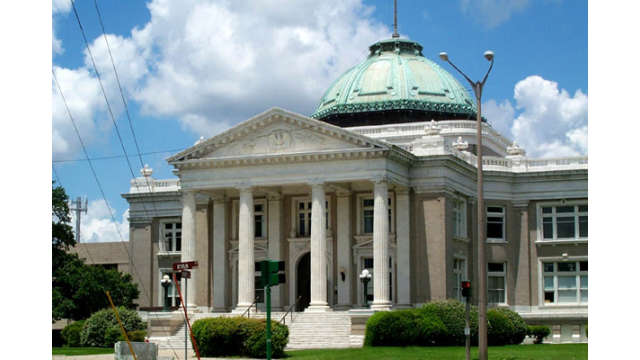 Courthouse Circa 1912
The green copper domed courthouse has been a feature of downtown Lake Charles for over 100 years. Designed by Favrot and Livaudais to replace the courthouse that had been leveled by the 1910 Great Fire, the massive classic palladian lines of the structure were meant to impress. The main interior Courtroom A has been authentically restored to a bygone age and is still used for large court cases and ceremonially. The structure is said to be haunted by the ghost of a woman tried and convicted in the early 1940s and electrocuted on the premises.
Credit: www.visitlakecharles.org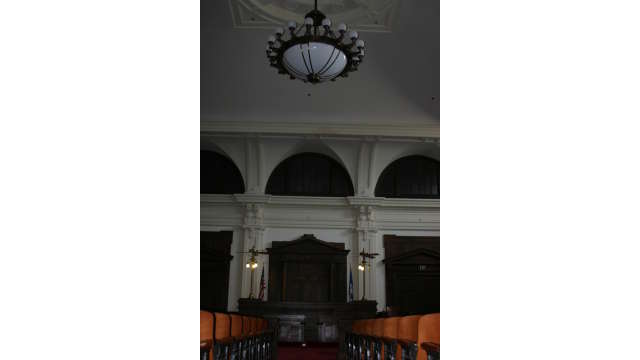 Courthouse Bench
There is a large old fashioned chandelier in the courtroom.
Credit: www.visitlakecharles.org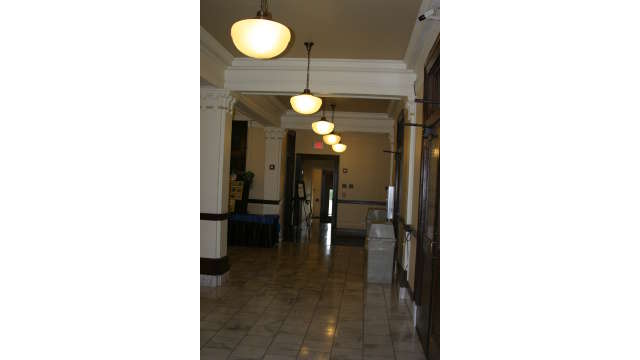 Courthouse hallway
Lake Charles Courthouse Hall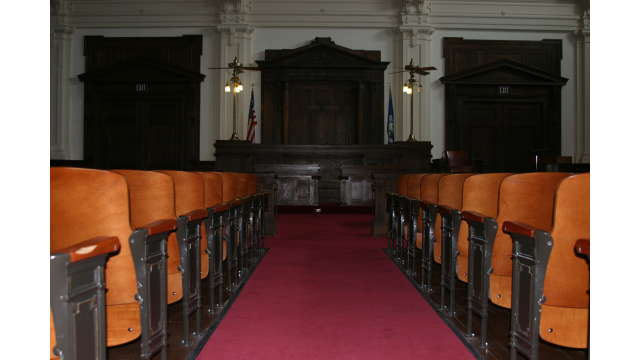 Courthouse interior
Lake Charles Historic Courtroom