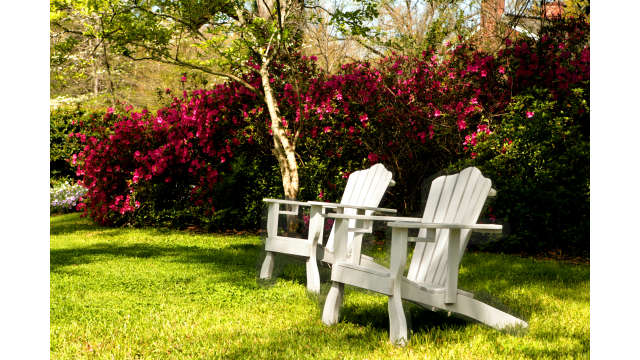 Chairs in Historic Garden
Credit: www.monsoursphotography.com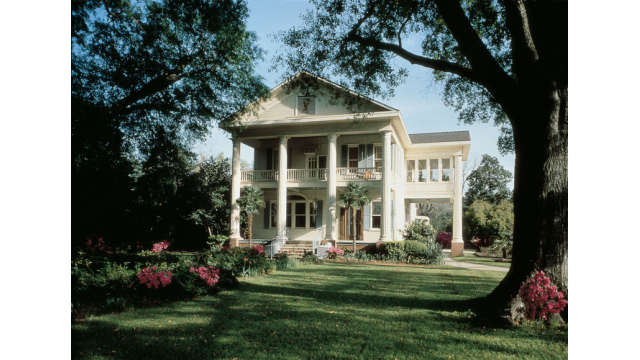 White Historic Home
Victorian era home
Credit: www.monsoursphotography.com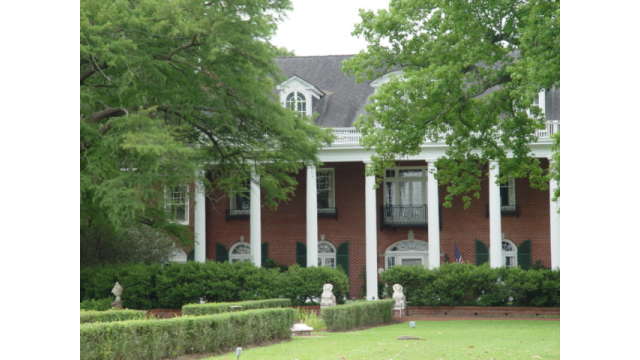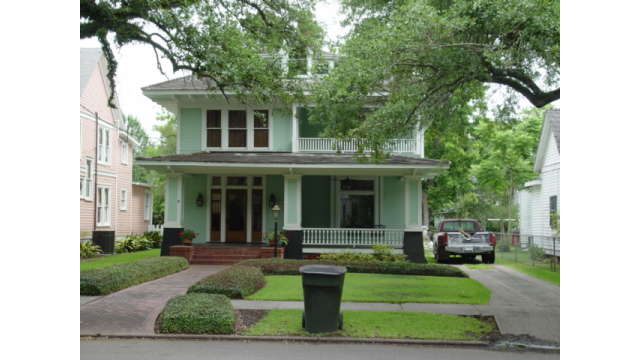 Charpentier Historic District
Downtown Lake Charles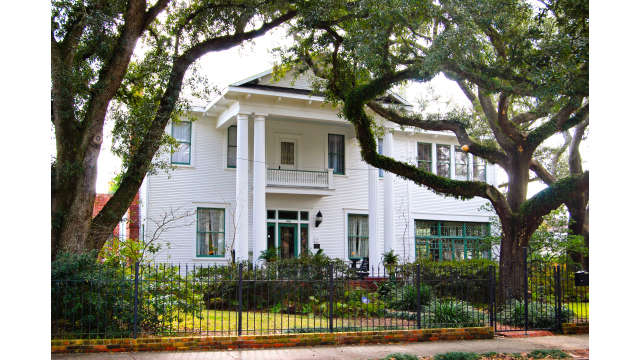 1005 Kirby Circa 1915
Theodore Roosevelt spent the night here while on a sportsman's paradise hunting trip in 1917. Note the massive two story columns.
Credit: www.lindseyjanies.com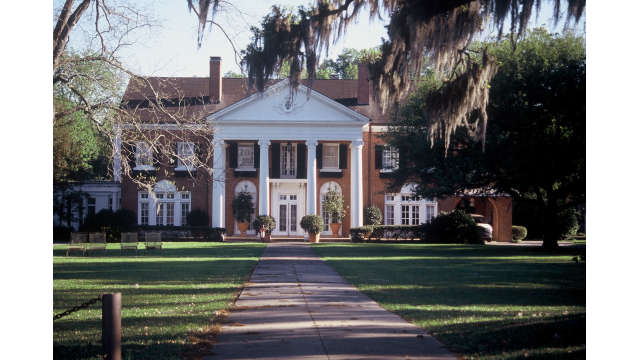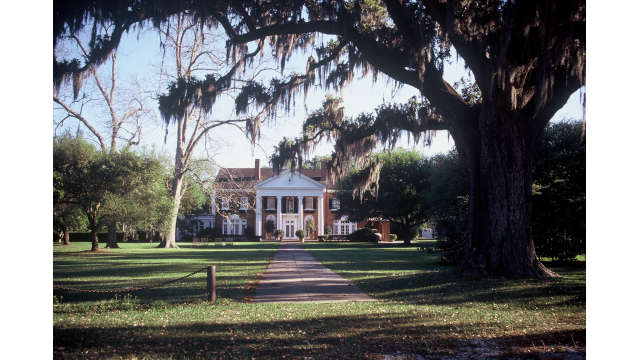 1301 Shell Beach Drive Circa 1925
Massive Ionic columns support a classical portico on this Roman revival mansion with extensive grounds and gardens. Palladian windows are featured on the symmetrical front facade, giving this red brick, Gatsby-era mansion a truly River Road Plantation air.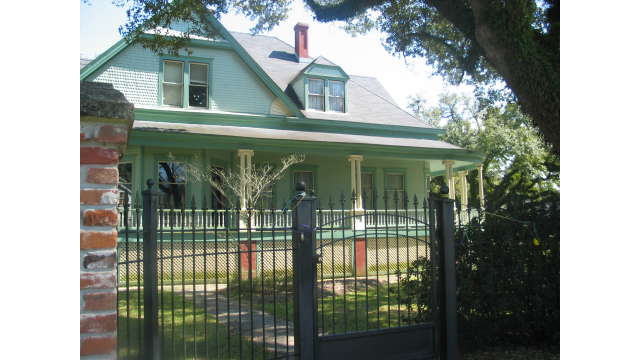 605 Mill St. The Flanders House Circa 1900
This grand raised house was built for Catherine Goos and Willie Flanders and is an outstanding example of intricate workmanship. A masterful mix of Flemish, Gothic and American Shingle style, the exterior is of cypress clapboard with unique bowed windows. The wide curved porches have double columns supporting the pent roof.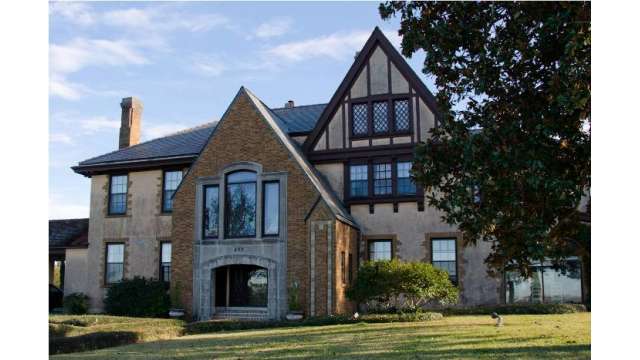 623 Shell Beach Drive Circa 1927
This Scottish-Tudor-Balmoral-style mansion with rusticated stucco and brick, leaded glass and half timbering would perhaps be more at home in the highlands of Scotland than in subtropical Lake Charles, and the views from its windows are spectacular.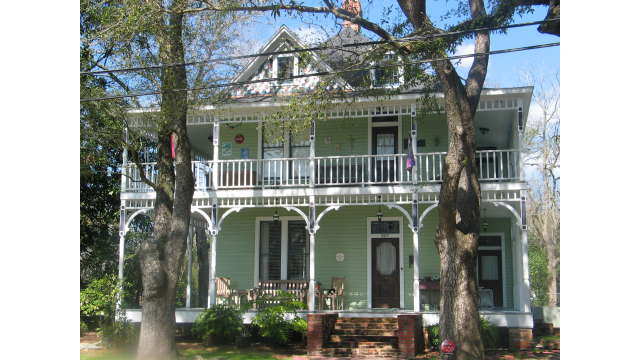 907 S. Division Street
Built of heart pine and cypress, this Victorian house has extensive Steamboat Gothic trim, trelliswork, and cutout fretwork, which gives this house an open, playful air.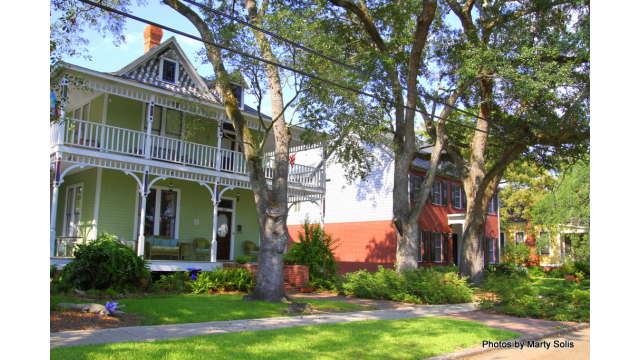 907. Division St. Green House 2
Credit: Marty Solis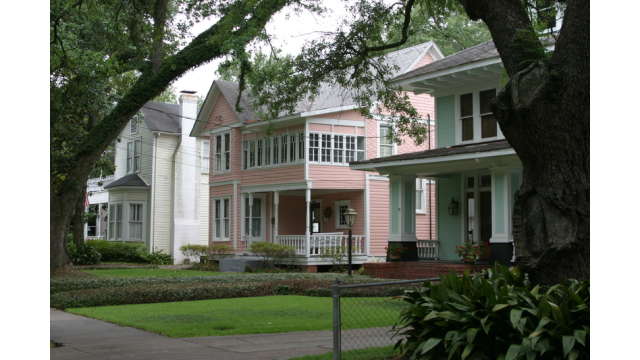 Historic Neighborhood
Homes in the Charpentier Historic District have colorful exteriors and lots of character.
Credit: www.visitlakecharles.org