Website Design & Hosting
Request for Qualifications
The team at Visit Lake Charles is currently searching for qualified firms to perform website services that bring an innovative and user-friendly approach to VisitLakeCharles.org to inspire visitation and exploration of Southwest Louisiana. This contract includes website hosting with a robust, flexible CMS and fresh design for VisitLakeCharles.org and its various microsite properties.  
Visit Lake Charles requires a vendor that has demonstrated experience in managing website projects and expertise with best practices regarding successful website design in the tourism industry. As part of this request for qualifications, the website committee would like to review examples of work that firms would suggest as recommendations. 
Please refer to the RFQ, CRM specifications utilized by Visit Lake Charles, and brand guidelines below. 
Should you have any questions, please feel free to contact Amos Orr, Digital Marketing Strategy Manager, at aorr@visitlakecharles.org. 
Visit Lake Charles Branding
Our branding research showed that Lake Charles is a mixture of contrasts. It's what makes Lake Charles stand out when considering the abundance of casino resort experiences compared to the natural wonders found alongside the Creole Nature Trail All-American Road. The attitude of the people is friendly and outgoing, and the destination as a whole was described as a place to have fun, unwind and relax. Lake Charles is Louisiana's Playground. Learn more about the research process or check out the video and marketing materials below.
Brand Description
"A Little Bit Country. A Little Bit Rock 'n' Roll." While certainly not in the genre of Zydeco, this well-known song title just may be the definitive summary of Lake Charles. A blend of contrasts that magically works together in total harmony...
+/- Expand Brand Description

A Cajun personality with a Texas flair. A love for big-city entertainment and a relished joy of nature. Bold and outspoken, yet equally laid-back and homey. Stylish and carefree — a little black dress paired with flip-flops.
That odd, enchanting mix of style and settings is experienced throughout Lake Charles. World-class resorts equally allure adults for the thrill of casino gaming as they do families seeking a weekend getaway of luxurious pools and winding lazy rivers. Majestic live oaks adorned in Spanish moss frame elegant homes along the shoreline of Lake Charles, starkly contrasting the mysterious bayous of Louisiana's Outback and wide-open beaches along the Gulf of Mexico. Po Boys on paper plates — as mouth-watering Cajun as the culinary art prepared by local chefs. Both incredibly delicious. Both equally Lake Charles. It's where even an afternoon drive can take an unexpected twist — stunning scenery along the Creole Nature Trail becomes a tasting tour of every local's favorite snack — Boudin. Here, over 75 festivals year-round celebrate all things Louisiana. Even Mardi Gras in Lake Charles brings its own unique contrast as more a family event, celebrating history and meaning.
To visit Lake Charles is to know Louisiana in all its variety. Lake Charles isn't one flavor — one look. It's a mixture of cultures and pursuits. Its people, artistically expressive, compassionate about nature, and united in their enthusiasm and eagerness to share. Lake Charles is the best of Louisiana infused into something irresistible. Fresh. A little spicy. And oh, so satisfying.

Visit Lake Charles Logos
The logo for Visit Lake Charles incorporates custom swash strokes emphasizing our close relationship with the waters of Lake Charles, the surrounding bayous and the Gulf of Mexico. The playful nature of the vertical "VISIT," smaller "E" and swash strokes reflect Lake Charles' spontaneous and casual personality.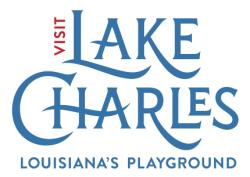 About the Tagline
The "Louisiana's Playground" tagline communicates Lake Charles as THE place where visitors can relax, take time from the everyday, and pursue joy and pleasure. From the thrill of casino gaming to peaceful, serene natural settings, Lake Charles is a wide-open field of experiences.
Brand in Action
Visuals for the destination will be vibrant and show diversity. Extending Lake Charles beyond the city itself, the color palette utilizes hues and tones that connect the surrounding area, providing balance and harmony.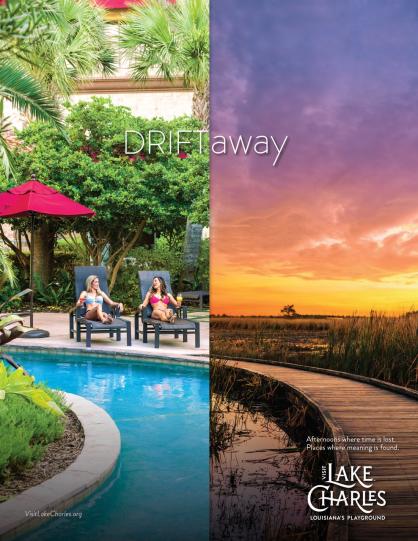 Key Contacts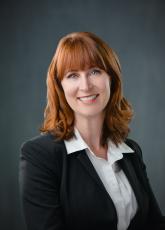 ANGIE MANNING
Communications Director, CDME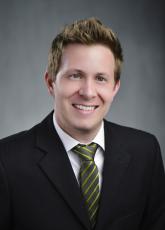 AMOS ORR
Digital Marketing Strategy Manager
COLTEN MILLER
Publications/Systems Manager