National Travel & Tourism Week 2020
#SpiritOfTravel ✈️ 
#LouisianasPlayground #VisitLakeCharles
May 3-9, 2020
National Travel & Tourism Week (NTTW) 2020 is here, and while many of the destinations around the country are not open to regular capacity, the Spirit of Travel is strong. Destinations are comprised of entrepreneurs, artists, musicians, chefs, hard workers, and visionaries, and the hospitality community will thrive once again.
This year, the staff at VisitLakeCharles is sharing what the Spirit of Travel means to them. Check out the videos below! We are inviting everyone to participate too. Simply post a video or a description of what the Spirit of Travel means to you, and use these hashtags: #SpiritOfTravel #LouisianasPlayground

You can also use the Zoom backgrounds below to support #VisitLakeCharles to show you support for the travel industry!
Click Here ►
Other ways to celebrate the hospitality industry:

Also, be sure to follow along on Twitter @USTravel on May 5 for a #VirtualRoadTrip around the country. Tune in at 2 p.m. to see features from Louisiana.
What is the Spirit of Travel?
Zoom Backgrounds and Instructions
To apply your new background on your desktop Zoom app, follow the steps below. To apply the background on mobile devices, please refer to Zoom's official guidelines.
Choose your preferred background below and click on the image to download and save to your computer.
Open your Zoom app, log in to your account, and navigate to your account settings.
Select "Virtual Background" and then choose the "+" icon to add your desired image as a background option. (Make sure "Mirror my video" is unchecked)
 
State Tourism Facts & Figures
(Provided by the Louisiana Office of Tourism)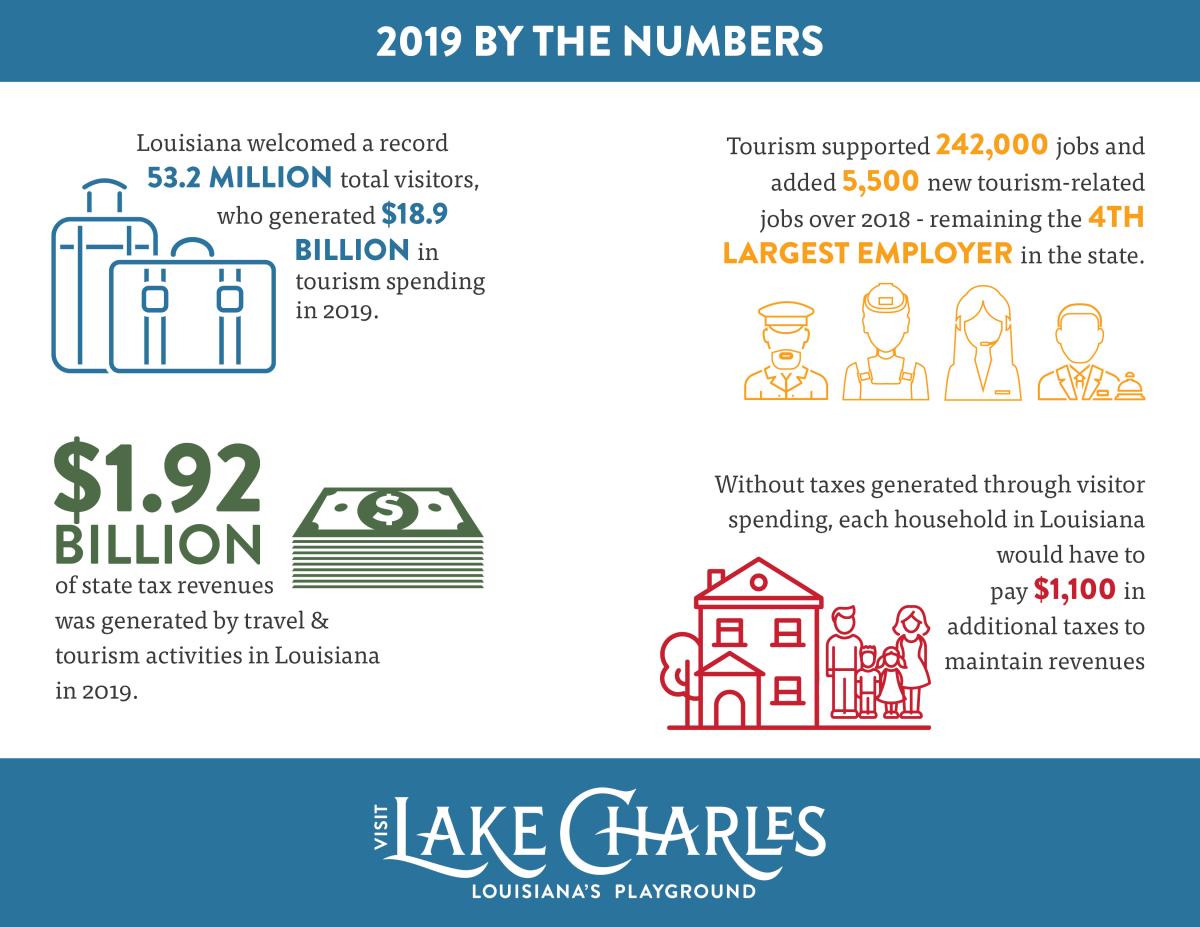 How does Tourism Impact You?
Facts & Figures
National Travel & Tourism Week celebrates the importance of tourism as an industry throughout the United States. Learn more at www.ustravel.org.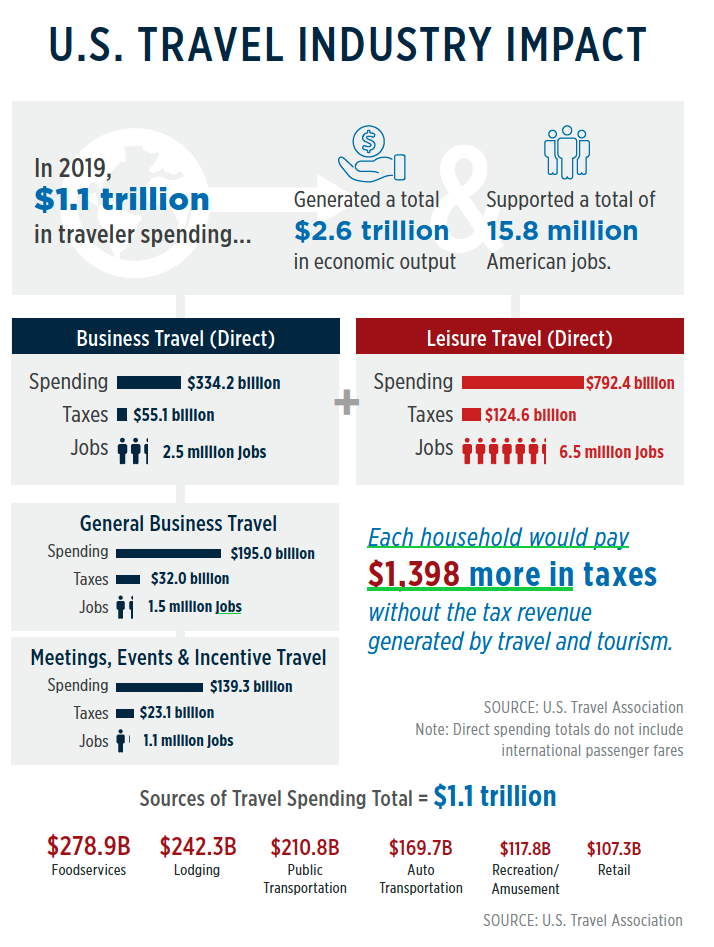 Celebrate & Listen to Local Musicians 🎵