Bed and Breakfasts in Lake Charles
Southwest Louisiana has a couple of quaint and romantic Bed & Breakfasts each with its own unique feel and charm. Located in Downtown Lake Charles, you are within walking distance or very short car rides from several area activities and sites. 
The Della Belle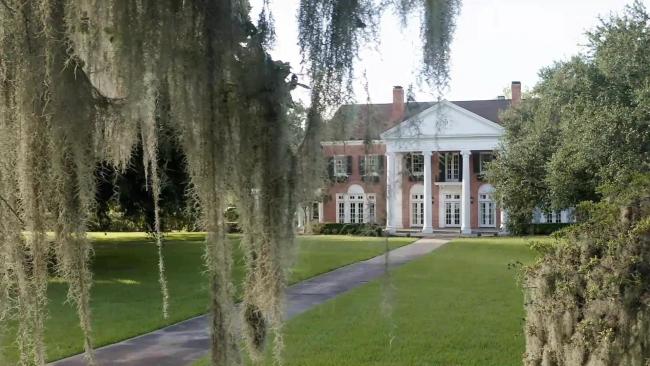 Embodying the best of south Louisiana charm, the lakefront property was built in 1925 by Rudolph and Della Krause. The Greek-influenced manor is situated in the heart of Lake Charles on Shell Beach Drive. This iconic piece of Lake Charles history has been preserved and is open to the community and the world. While the property has undergone major renovations and upgrades, they have only added to the supreme grandeur and comfort.
The property is spread across nine acres of scenic land. The main house features a Greek-Revival architecture that is almost a century old and extends up to 10,000 sq. ft. It has five bedrooms, four full baths,and two half-baths. The luxury manor features a Grand Parlor, Garden Parlor, Billiard Room Bar, Tea Room, Pharmacy Bar, Formal Dining and Breakfast Room. Also on the property is a charming Garden House, Carriage House with an upstairs suite and a Boat House that provides incredible panoramic views of the lake.
---
Aunt Ruby's Bed & Breakfast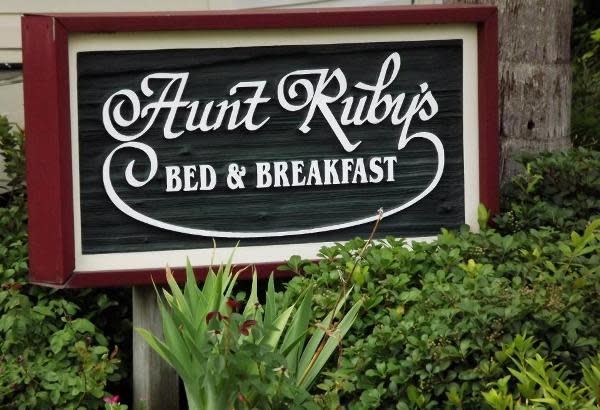 Since 1911, Aunt Ruby's Bed & Breakfast has been welcoming guests and providing them with a comfortable atmosphere to enjoy. Whether this enjoyment comes from a cool sip of lemonade on a hot summer afternoon or a nap on the scenic veranda, guests seem to feel right at home.
Aunt Ruby's Bed and Breakfast is conveniently located in the heart of downtown Lake Charles' historic district and is a member of the Historic Charpentier District as well as being the city's first boarding house. Other historical homes and sites are only moments away. Take a walk along the Lakefront Promenade, listen to live bands at various venues downtown, visit 1911 Historic City Hall or the Mardi Gras Museum at Central School Arts & Humanities Center.
Lake Charles B&B's